What better way to celebrate summer than with luscious strawberries? From drinks to dessert, we've got you covered with the very best strawberry recipes you can find. You'll want to try them all.
Catch up on all our tasty strawberry recipes! From homemade jam to shortcake to mojitos, we're got you covered.
Making your own strawberry puree makes for the most amazing sauce.
Strawberries can be matched with savory too, like in this salad.
Use Bisquick mix for a shortcut to shortcake.
If you have the time though, classic shortcake is the way to go!
This is a fun treat made with crepes for the layers.
Ok, so it's not what you think of when you hear salad, but this fun dessert with J-ello is sure to bring smiles.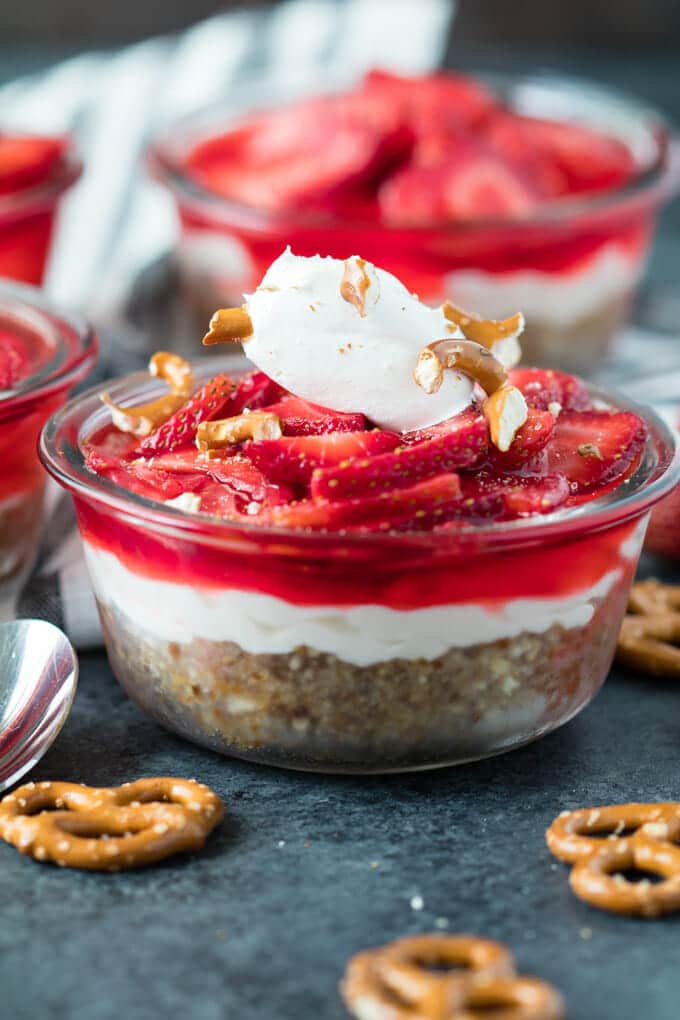 This crisp comes together quickly and it oh-so satisfying.
Yum! Make a pie fit for summer with this tasty option.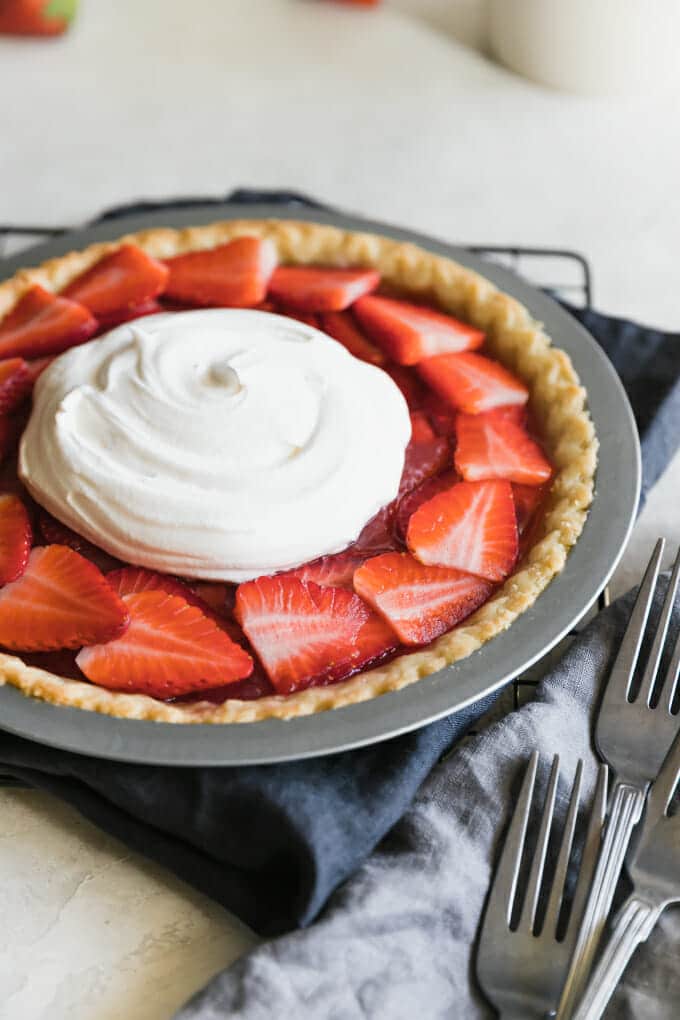 Skip the oven and make an icebox cake.
This fun dessert will make the whole family happy.
Learn how to make and can amazing strawberry jam from scratch.
Try this shortcut freezer jam if you don't want to bother with the canning process.
Break out the ice cream machine! Nothing beats homemade ice cream.
Mmmm… I love a good milkshake and I've got the ratios down for the perfect creaminess.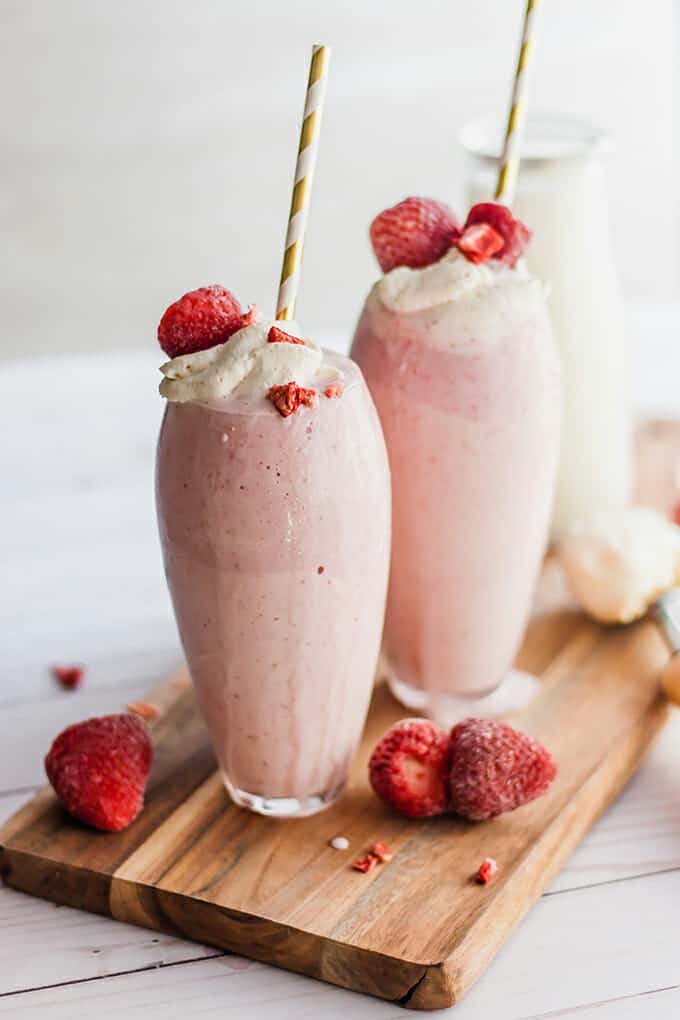 Smoothies make an amazing breakfast treat.
It's true! You can make pop tarts at home and they are so good.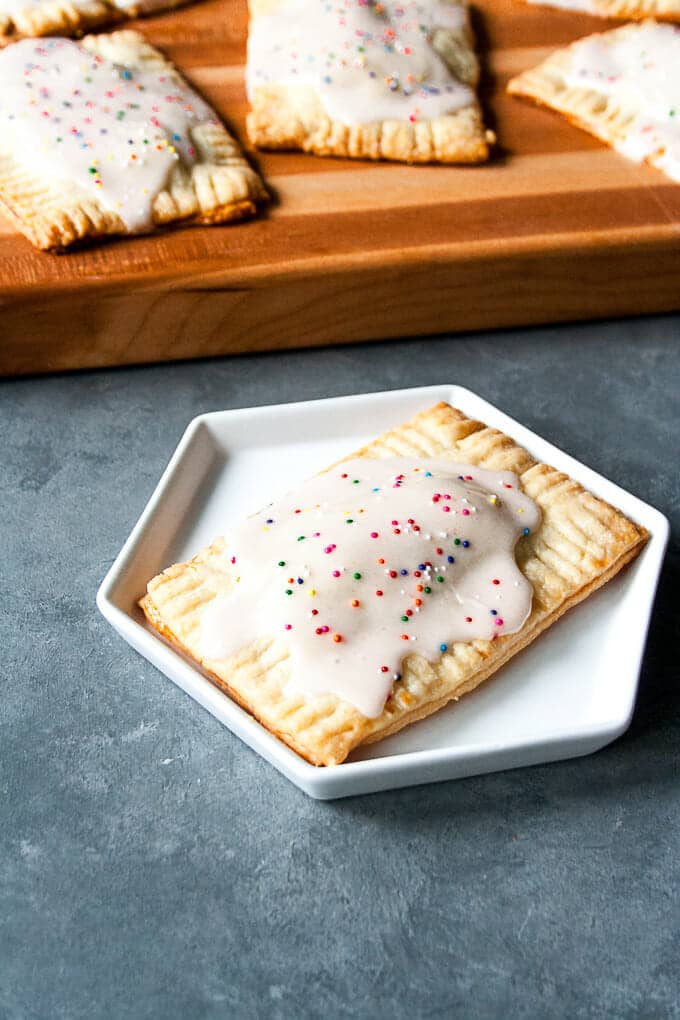 For the best brunch ever, try this strawberry stuffed French toast.
Have you tried this Starbucks drink? It's even better when you can make it at home.
Strawberry simple syrup makes so many drinks so much better.
This iced tea is super refreshing.
Some of that homemade strawberry simple syrup takes a mojito to the next level.
This frozen cocktail is perfect for a hot day poolside.
Chocolate covered strawberries are fun to make and eat.