An Arnold Palmer Drink To Quench Your Thirst. Fore!
Fresh squeezed lemonade and refreshing iced tea make this Arnold Palmer a hole in one.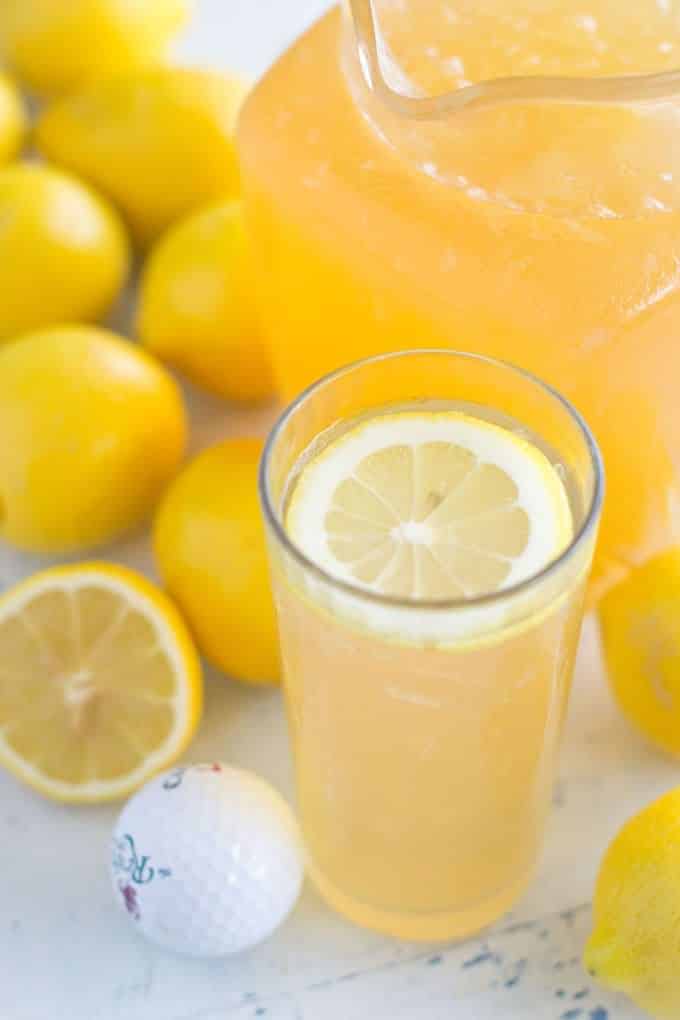 Arnold Palmer is one of the greatest golfers in history. As "The King" of golf, he spent a lot of time on the course perfecting his game. While participating in the 1960s US Open in Denver, Palmer went into the country club bar to quench his thirst.
This is where food, or shall I say drink, history was made.
Palmer walked up to the bartender and asked for a mixture of iced tea and lemonade. Sounds refreshing, right? Well, the woman sitting next to him was intrigued and had to order "that Palmer drink."
The rest is beverage history.
Today's Arnold Palmer recipe is very simple to make, almost too easy. You mix together some classic lemonade with a fresh brew of iced tea. You can either brew your own or buy iced tea from the store.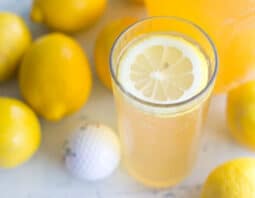 Arnold Palmer
Yield: 1 Quart
Prep Time: 5 minutes
Total Time: 5 minutes
Ingredients:
2 cups iced tea
2 cups classic lemonade
ice
Directions:
In a pitcher combine iced tea and lemonade. Top with ice and serve.