BBQ Chicken Wings
BBQ Chicken Wings are the ultimate chicken wing recipe. Once you've tasted them you'll never order takeout wings again.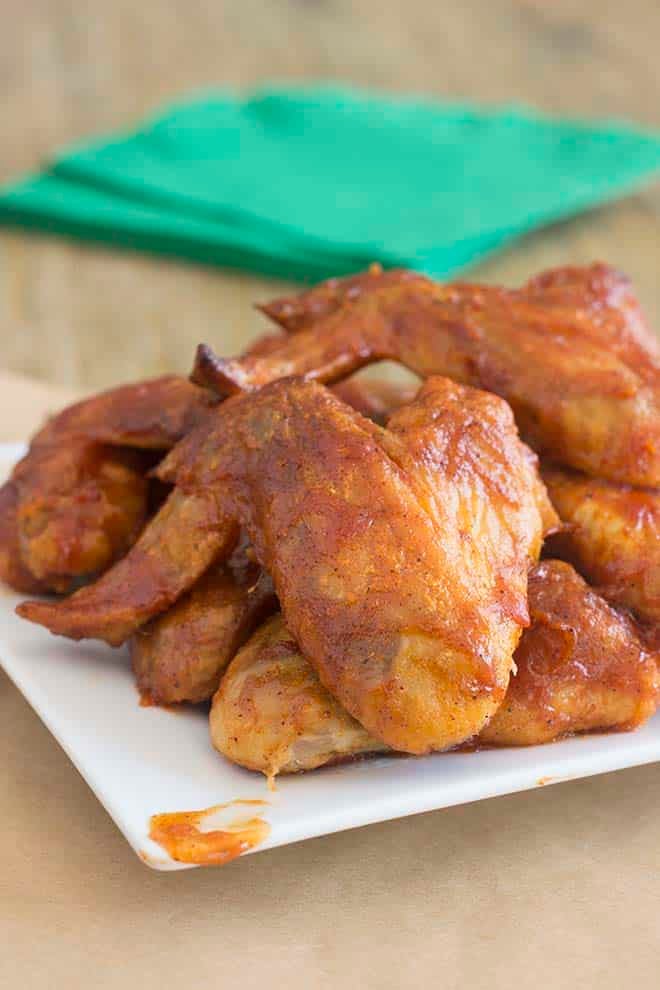 We did the research into what makes the best chicken wings and combined them all for the ultimate BBQ Chicken Wings. This recipe takes the very popular, baked, extra-crispy chicken wings and adds the best BBQ sauce recipe from our sister site, Cook the Story. You get explosive flavor and such a satisfying bite from the texture of the wings when you make them this way.
When the dry wings come out of the oven, they're super crispy. This is because of the secret ingredient and process we use to dry out the skin and get it extra crispy. I'm always tempted to just add a bit of seasoning and dive in immediately, and occasionally, that's exactly what I do. But if you have just a little more patience, you can get the best BBQ Chicken Wings out there.
Now, you can do this two ways. The first way is to take them out of the oven, toss them with the sauce and serve. If you do this, then the wings are crispy and saucy at the same time. However, if you want to take it to another level, you can toss them in sauce and then put them back into the oven.
What happens if they go back into the oven? You might guess that they lose a bit of the crispness, and they do. But the sweet sauce soaks in and glazes onto the skin and you end up with a sticky perfectly chewy chicken wing. The kind where you bite into the wing and then have to pull it away from your face as it stretches just a bit and you end up with a smear of sweet sauce on your lips. Perfection right there.
Print