Carrot, Basil and Cream Cheese Salad Dressing
Who knew that carrots and basil went so well together? We did! That's why we put them into this glorious salad dressing. This recipe is courtesy of Produce for Kids.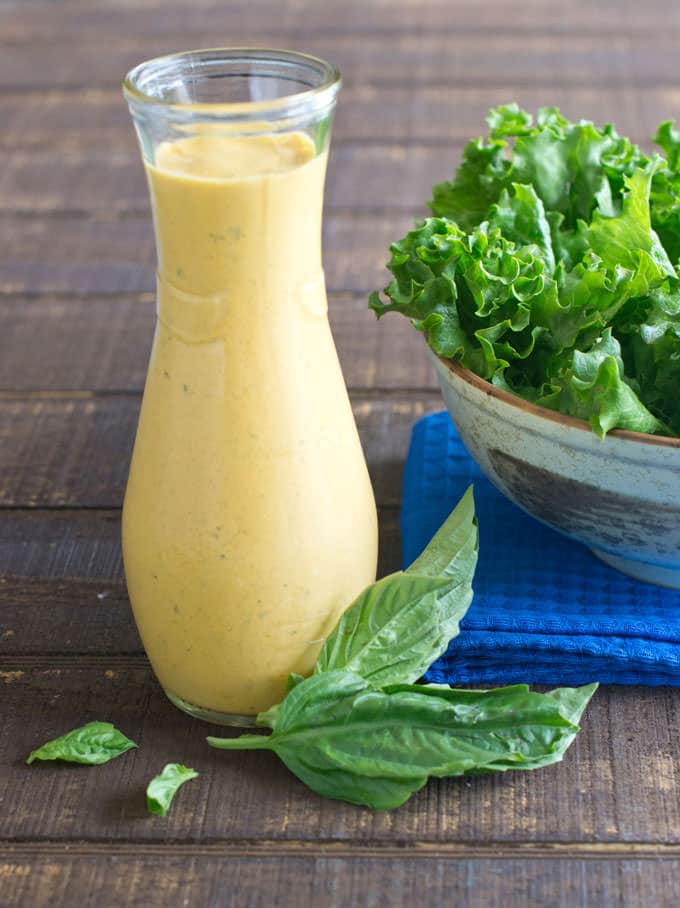 Basil has so much amazing flavor and we all love love love eating it with tomatoes and mozzarella. But, did you know that it goes well with tons of other things too? Like carrots! Who'd have thought that basil and carrots taste so amazing together? But they do. They really really do.
Next time you're eating one of those baby carrots that aren't actually baby carrots but are big carrots that are peeled and cut into baby carrot shapes, wrap a small basil leave around it and crunch in. Flavor explosion!
Or, to taste that flavor combo, whip up a batch of this simple carrot and basil salad dressing. It has cream cheese in it too so you know it's gonna be good!
Carrot, Basil and Cream Cheese Salad Dressing
Yield: 6 servings
Prep Time: 10 minutes
Total Time: 10 minutes
Ingredients:
1/2 cup low-fat cream cheese, softened
2 Tbsp. lemon juice
1/2 cup 100% carrot juice
2 Tbsp. fresh basil, chopped
1/8 tsp. salt
1/8 tsp. black pepper
Directions:
Add cream cheese, lemon juice, carrot juice, basil, salt and pepper to a blender. Blend until smooth.