Cranberry Meatballs
Cranberry Meatballs prove cranberry sauce isn't just for the holidays.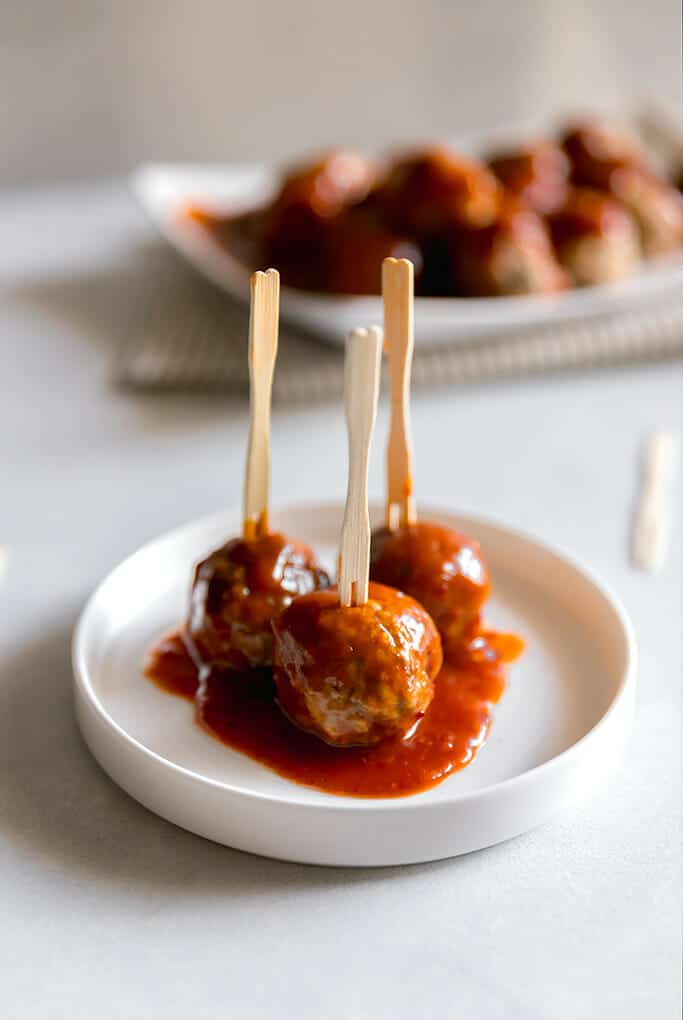 If you're ever in need of a quick appetizer, there's nothing easier than making BBQ Meatballs! They're always a crowd favorite and such an easy dish to throw together. Sometimes though, I want to change it up a bit. That's when this recipe comes in handy. Every time I make them I get rave reviews. We won't tell anyone it only takes 20 minutes from start to finish to bring these bad boys together.
I usually make meatballs from scratch – these Turkey Meatballs work great – but I'm certainly not opposed to buying them frozen. Sometimes you just need a little life hack, ya know?
Once you have your meatballs all you need to do is make the cranberry barbecue sauce. Combine the cranberry sauce, barbecue sauce and spices in a skillet and bring to a boil. Once the sauce has reached a boil, reduce heat to a simmer, add the meatballs and cook until heated through, about 10-15 minutes. That's all folks. See how easy that was? Serve them up at your next party and don't forget the toothpicks.
Print