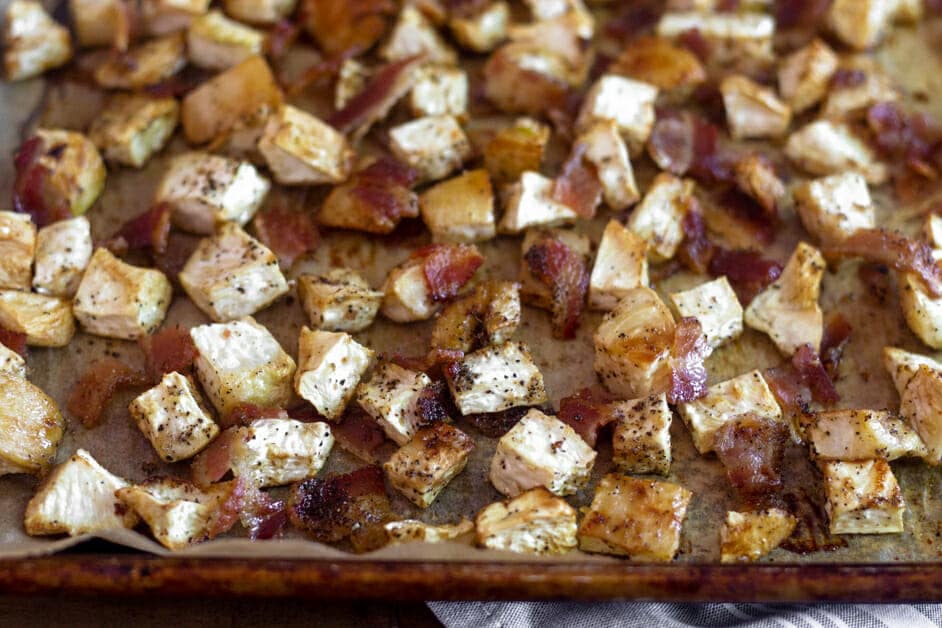 You may already know that I live in Florida. What you may not know is that Florida doesn't really have a true autumnal season. The weather sometimes gets a bit cooler for a few days, but then it ramps right back up again. We certainly don't feel anything drastic temperature-wise and there is definitely no fall foliage going on. Which is why I'm super-excited to be writing this while on a flight to Colorado, where I'm hoping for a cooler clime and some red, orange, and gold leaves. Later this month I am also heading to Virginia where, fingers crossed, those colors will be in flame as well.
I truly love fall and want to savor it as much as possible. That's why we decided to dedicate October to fall veggies. In particular, we're thinking about fall veggie side dishes, the kinds of things that show up on your Thanksgiving table, but also delicious veggie-filled dishes for more casual meals as well.
You'll find a bunch of classics and some new ideas too. I can't wait for you to see all that fall veggie brilliance.
One thing to note, if you're looking for potato recipes, you won't find them in this series because we did an ENTIRE series just about potatoes last fall. Head over there for the best roasted and mashed potatoes ever, and more. Similarly, there aren't any Brussels sprouts in this new series. What? Ha! That's because our favorite little cabbagey guys got spoiled in a HUGE Brussels sprouts Series already not that long ago. You've got to check that out.
So, it doesn't have potatoes or Brussels sprouts, but oh my does it ever have a lot of great stuff. You're going to love it up no matter what part of the country you're in this season.
Happy fall and much love and gratitude,
Christine 🙂