Frozen Butterbeer
Now you don't have to wait for that occasional trip to Florida to enjoy your favorite wizard's drink. It's time for some Frozen Butterbeer, adult-style.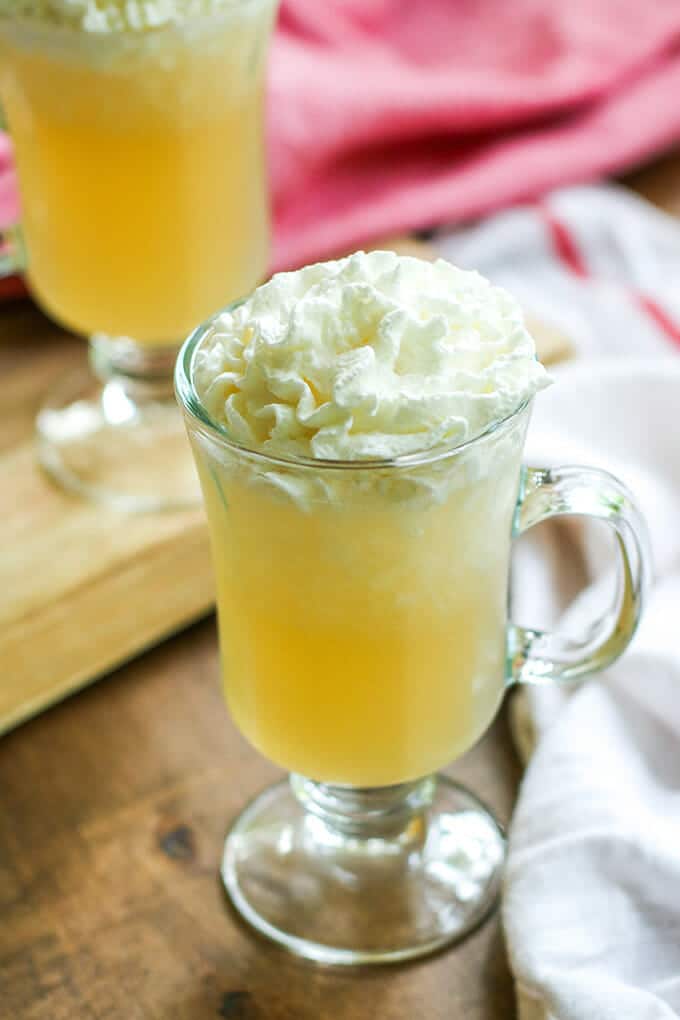 I don't know about you, but I grew up on Harry Potter. (If you've never read the books you can remedy that right here). Besides all the cool candy that's described on the Hogwarts Express or the food from the feasts in the Great Hall, the one thing I always wanted to try above all was the Butterbeer.
There's something about drinking the same thing as my childhood fictional characters that just brings me such joy. They drink it in the Three Broomsticks and describe it in the book as "a little bit like less-sickly butterscotch."
This only means one thing: find the perfect balance of butterscotch. To make this even better, we're making our Butterbeer frozen and perfect for adults by adding a little alcohol (just like we did with this Boozy Frappuccino – we're onto you, see? We know what you want!).
The butterscotch schnapps is honestly what brings this whole thing together. It cuts the cream soda to give it more butterscotch flavor without being too sweet. I used plain vodka, but using a whipped cream or vanilla vodka would definitely be great options too.
To make this even creamier, try adding 1/2 cup vanilla ice cream. Doing this makes the drink itself a little lighter (in color), so if you're looking for your drink to be more butterscotch colored, I'd definitely opt to leave it out. Either way, it's a drink for the books – 7 of them to be exact!
Frozen Butterbeer
Yield: 2 drinks
Prep Time: 5 minutes
Total Time: 5 minutes
Ingredients:
For the Drink:
2 cups ice
1 cup cream soda
4 oz. butterscotch schnapps
2 oz. vodka
To Top:
Whipped cream
Butterscotch drizzle
Directions:
Place ice, cream soda, butterscotch schnapps and vodka in a blender.
Pulse first and then blend on high until ice is fine, about 2-3 minutes.
Serve in two glasses. Top with whipped cream and butterscotch drizzle, if desired.