Frozen Strawberry Margarita
The debate is on! Is a frozen margarita really a margarita? Who cares. It's got booze in it, right?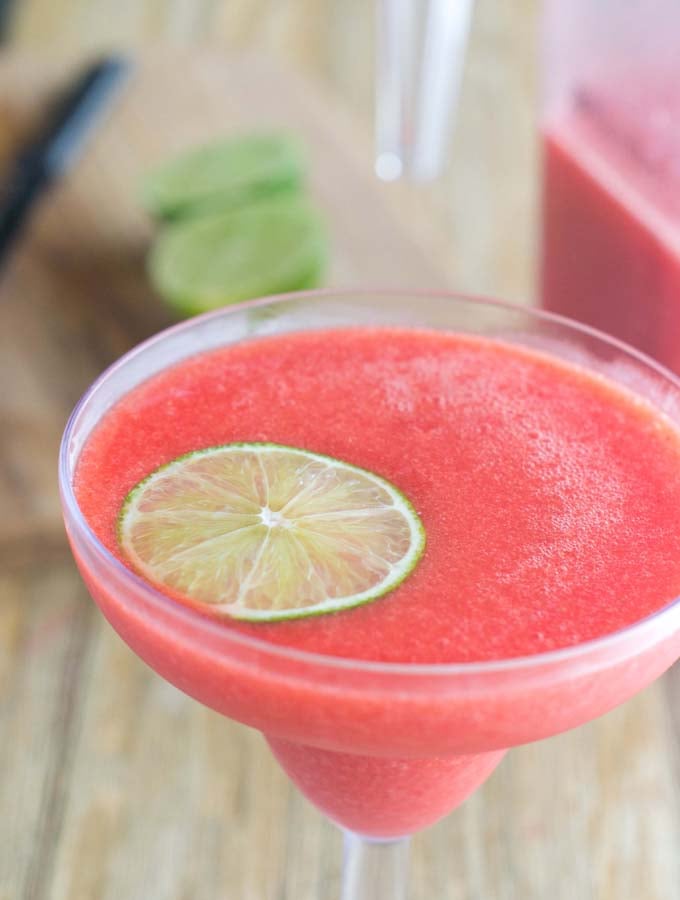 If you believe that a margarita should always be above 32ºF, this ain't for you. Head over here instead. It's my favorite margarita recipe and it includes tips to make it perfect for your own taste buds.
If you like a good brain freeze, stay put. Here's a great frozen margarita recipe just for you.
There are a three reasons why it's so good. First, it uses fresh strawberries – intense real strawberry flavor without cloying sweetness. Second, it doesn't call for a ton of sugar to be added so it's not at all like a Slurpee. Third, a good good hit of lime.
Gah! One more reason, the booze. Really, anything with tequila just can't be wrong.