Sure, it's called grapeseed oil, but is it actually made from grape seeds?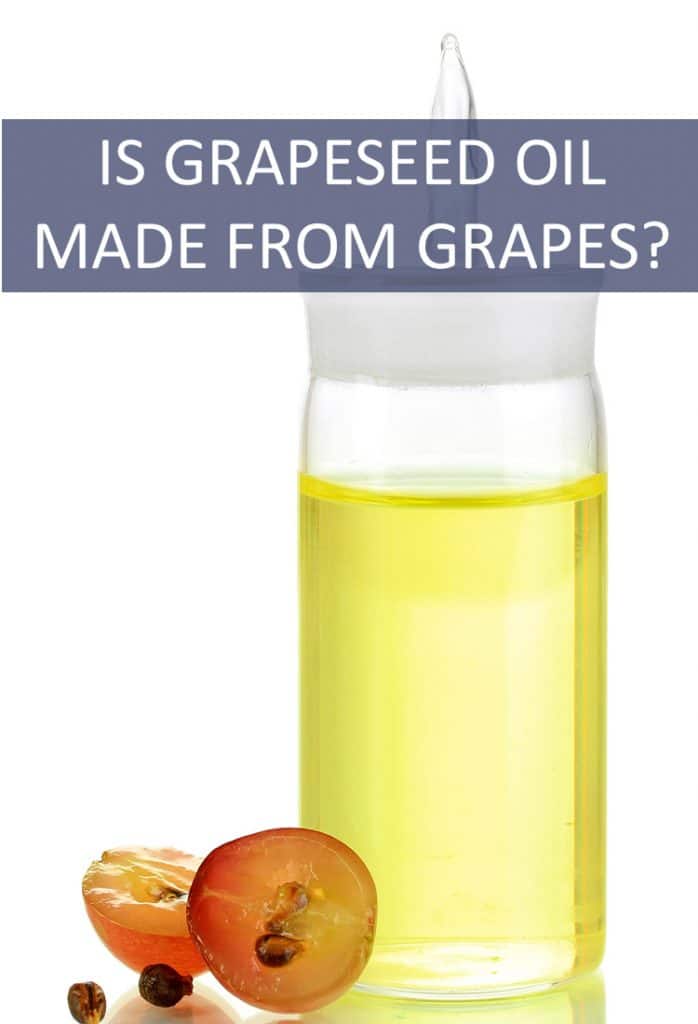 The Short Answer
Yes, grapeseed oil is made from grape seeds.
The Long Answer
Ever since our article about vegetable oil, I have had a hard time trusting names. There's not a vegetable to be found within it, so what other oils are masquerading behind a false title?
That brought me to grapeseed oil. Sure, you're telling me it's made from the seeds of grapes, but is it?
It turns out that yes, it is!
Grapeseed oil is a byproduct of the wine-making process. When grapes are pressed for their juices to later be fermented into wine, a number of seeds are left behind. These seeds are then pressed and oil is extracted from them. Given the large number of grapes which are harvested every year for wine, there's no shortage of seeds from which to get oil.
Grapeseed oil is a remarkable substance. It has a variety of uses, ranging from culinary to medicinal.
First off, it's great for cooking. It tastes clean and light. That coupled with its high polyunsaturated fat content makes it an ideal ingredient to be used in creamy spreads like mayonnaise or various forms of salad dressing. It's also perfect for baking. A lot of people use it to make pancakes and waffles in place of vegetable oil. It can also be used to help certain foods retain their flavor. For example, many people spray them on raisins to seal in their natural flavor.
There are some health benefits when it comes to grapeseed oil as well. Its high concentration of polyunsaturated fatty acids may actually be beneficial for cardiac health, according to the American Heart Association. As such, it can be an excellent light substitute for saturated and trans fats. Some research indicates that grapeseed oil can help to lower cholesterol and reduce the risk of heart disease.
Some people even make grapeseed oil an important part of their beauty regimen. Research shows that grapeseed oil can help moisturize and lighten skin, reduce the appearance of scars, tighten up pores, remove makeup, and even heal some cases of acne.
It can also be a natural hair care product, helping with dandruff and even baldness.
So, whether you're eating grapeseed oil in your breakfast pastries, or spreading it along your skin and hair, remember that it comes from the seeds of grapes, and owes its existence to the wine-making process.