Hola Margarita Monday! 101 Margaritas to Try
Umm..but not all of them tonight! Margaritas go way beyond the traditional lime flavor. How about throwing in jalapenos, basil or even avocado (yes, really)? You'll want to try all 101 of these tequila-soaked drinks.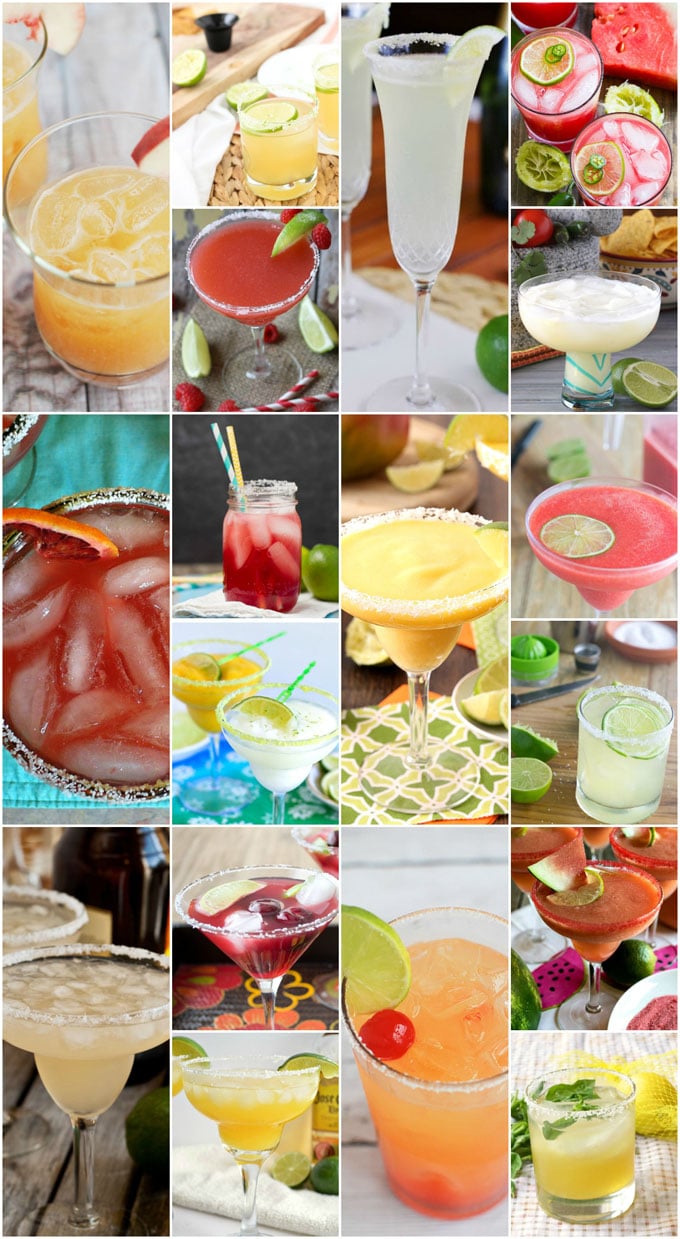 Here we go! 101 margarita recipes to try. I've given you the name of the margaritas as well as a list of the main ingredients so you can get a sense of the flavor profile. Click the links there to get the actual recipes and actual amounts. Have fun!
Fruit
Boozy Flavors
Spicy
Herb
Dessert
Vegetable
Margarita dishes (because why limit yourself to a drink?)