Lettuce Juice
Lettuce juice is an easy way to pack in nutrients and hydrate your body. You don't even need a juicer to make this easy and healthy drink.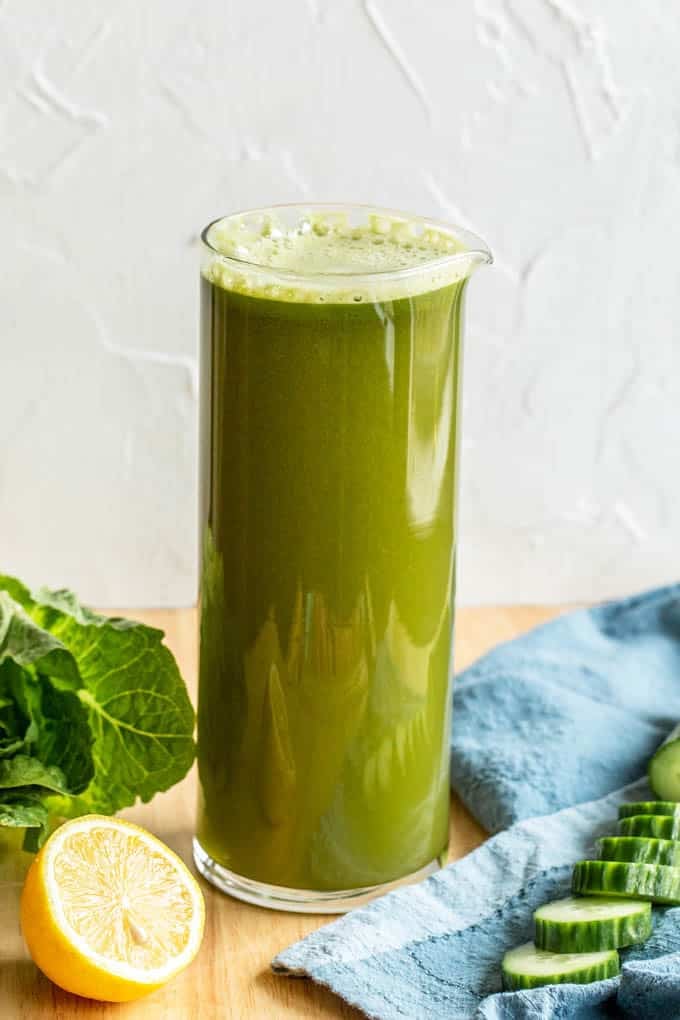 Juicing is an ever-popular way to cleanse the body, detoxify and add nutrients quickly into your system. Even if you don't own a fancy juicer, you can make homemade, fresh pressed lettuce juice at home. All you need is a blender and a nut milk bag (like this one) or a bit of cheesecloth, or a thin kitchen towel.
Why lettuce juice instead of a Lettuce Smoothie, you ask? Lettuce, specifically romaine lettuce, is a great source of vitamin A and fiber. It's mild in flavor and has a high water content. Not only does that mean it's hydrating, but it blends well in juice and doesn't have as strong a flavor as greens like kale.
We like to use lemon and tart, green apple to flavor the juice. Everything gets added into the blender and is processed until liquid. You strain out the pulp, and that's it! You'll want to consume the juice while it's fresh so you get all of the nutrient benefits, just store it in the fridge for up to two days.
Print