Calling all potato lovers! Yes, I mean you. You love potatoes, right? We do too! They're just so comforting and delicious that we had to do a whole series devoted to them. It starts here!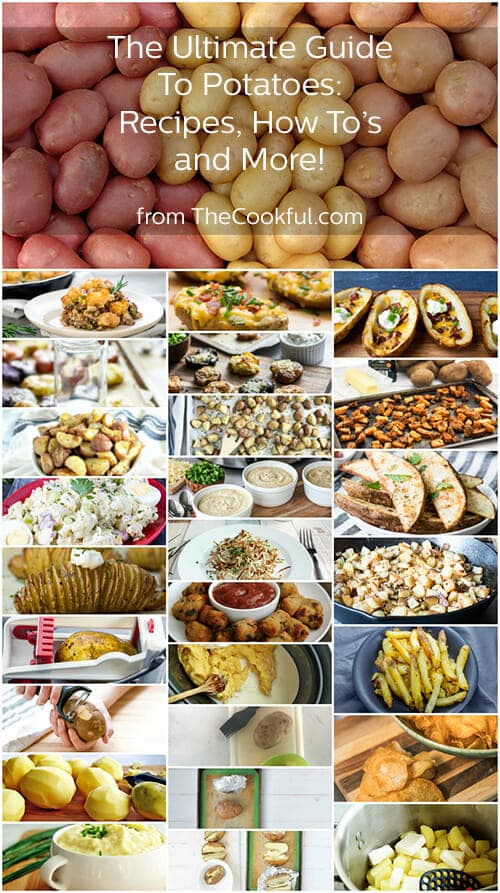 With the holiday season underway, we knew that everyone would be thinking about their favorite side dishes and so we had to spend some time focusing on potatoes.
In this series you'll learn the best ways to mash, roast, bake and boil potatoes. You'll get the know-how for making hashbrowns, home fries, homemade tater tots and potato skins. You'll find out about the different types of potatoes and what they are best used for. And, you'll get a slew of recipe favorites like hasselback potatoes, potato skins, potato latkes and more.
Follow along with our Potato Series here to see things as they appear. We hope you love this soft and fluffy series as much as we do!
Have a buttery day,
Christine;)