Pumpkin Pie Smoothie
Have you got a leftover tin of pumpkin puree to use up? We've got you covered with a fruity healthy pumpkin smoothie that tastes like pumpkin pie. Don't even try to resist that!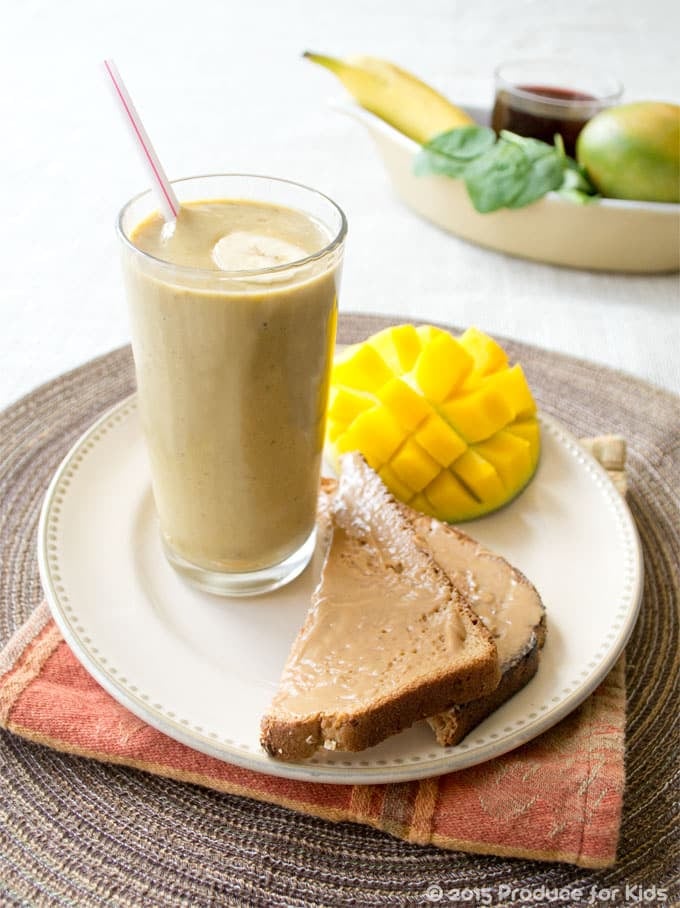 I always have a couple of cans of pumpkin puree leftover after Thanksgiving. It's weird, but I always buy too much. It's like, "I'm making two pies so I need two cans. I'll buy four just in case."
In case what?
In case my house is invaded by pumpkin-eating zombies? Why do I do that? Whatever the reason, there are always two tins of pumpkin left and I need to use them up.
This smoothie is a great one for that. It tastes like a pumpkin pie but is packed with fruits and veggies. So after the pumpkin pie leftovers are all eaten, I can keep slurping up those flavors but in a healthier way.
Pumpkin Pie Smoothie
Yield: 4 servings
Prep Time: 5 minutes
Total Time: 5 minutes
I originally developed this smoothie recipe for
Produce for Kids
. They're a healthy family resource that offers meal planning tools and healthy recipes for you and your family.
Ingredients:
1 cup canned pumpkin puree
2 cups lowfat vanilla yogurt
1 cup spinach, loosely packed
1/2 cup 100% pomegranate juice
1 banana
1 mango, chopped
1 tsp. cinnamon
1/8 tsp. ground cloves
Directions:
Put pumpkin, yogurt, spinach, pomegranate juice, banana, mango, cinnamon and cloves into a blender or food processor. Blend until smooth.
This post originally appeared in November 2015 and was revised and republished in November 2016.