Pumpkin Slab Pie for a Crowd
Having a big gang over for Thanksgiving? Don't panic, there's no need to make multiple pies. This one Pumpkin Slab Pie feeds up to 24 people. Yowzers!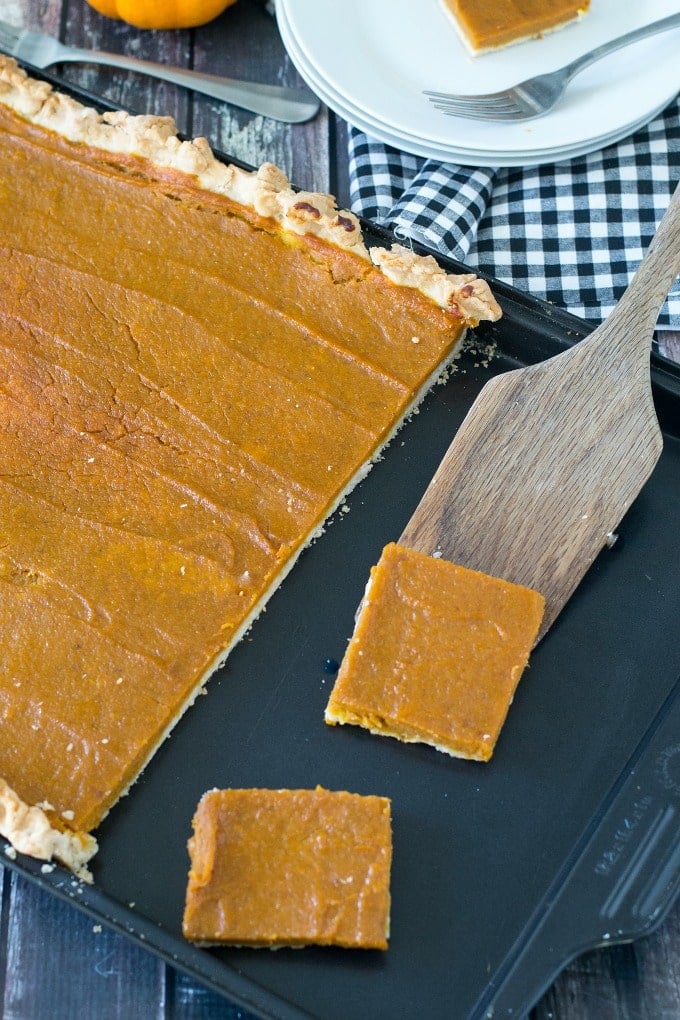 Our Classic Pumpkin Pie recipe is our go-to. But sometimes a regular pie isn't big enough. You know? You're lucky if you get eight slices from one pie, and what if someone wants seconds? If you're feeding a crowd (or just plain love pie) making a slab pie is the way to go.
A slab pie is a thin pie (not deep-dish), baked in a large baking sheet or jelly roll pan. Because of that big pan, you can get 24 servings from a single pie. That's a whole lotta pie!
Since this is a thinner pie with less filling than we usually expect, an amazing crust is an absolute requirement. I've included a great recipe for you.
Dig in and get ready to enjoy a piece of pie or two, or 24!
Print
This post originally appeared in November 2015 and was revised and republished in November 2019.