I wish I would have been business savvy as a kid because I would have ruled the neighborhood with all these great tips for running a successful lemonade stand.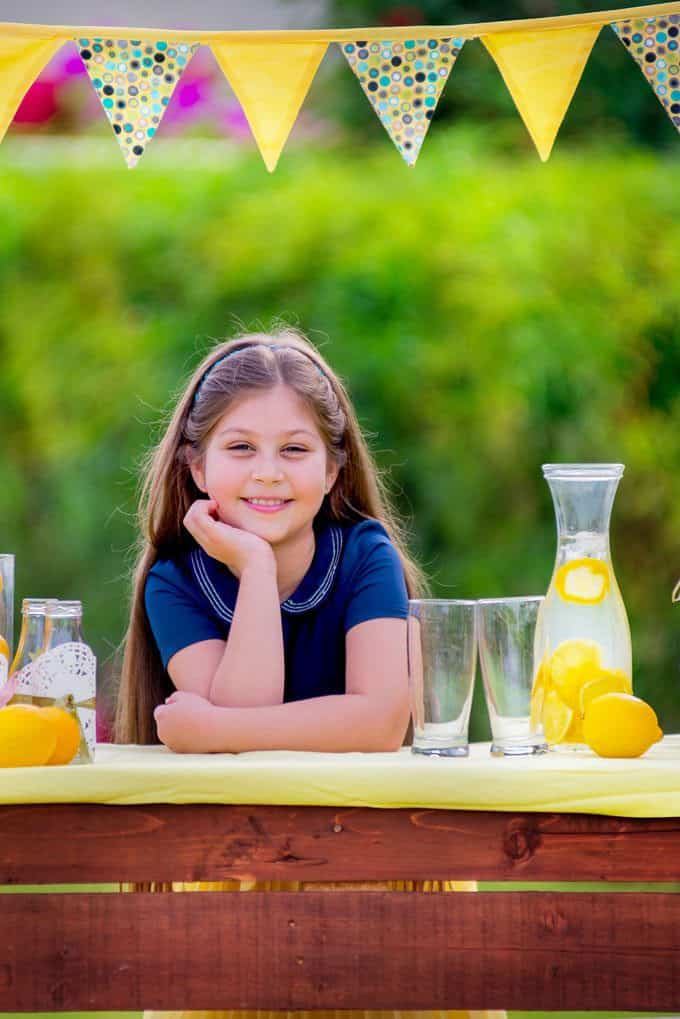 On a bright summer morning my family held a garage sale. It was filled with all sorts of trinkets and old furniture. While I was wandering around the front yard my mother told me that some of the neighbors might be thirsty from all the shopping. Say no more, Mama, this girl got a lemonade stand to open.
Every lemonade stand needs a few things to be successful:
Mark Your Territory
First things first, you gotta figure out where your lemonade stand is going to be. Either in front of your house or on a busy section of street. Once you figure out where you are going to set up shop, make some signs to announce your new business venture.
Set Up The Stand
While you can use a pre-made stand, I prefer something simple like a folding table and a nice tablecloth. Make sure you have some chairs for your customers to relax and if it's warm an umbrella to keep them and you shaded.
Make the Lemonade
If you want to run the best stand in the neighborhood, you gotta have the best lemonade. Try out our Classic Lemonade or change it up with our pink lemonade or limeade. You could even offer an Arnold Palmer to your customers for an interesting twist.
Snack Time
What's a lemonade stand without some treats? Offer some handheld choices like brownie pops on a stick or some no-bake chocolate cookies. They'll make your customers come back again and again!
Profit or Bust
One of the hardest things about running a business is making a profit. While lemonade sales might not be able to buy you a new car or house, it can be used to help someone in need. Alex's Lemonade Stand is a foundation that helps fund research for childhood cancer. Check out the website to learn how to help donate your lemonade profits.