Slow Cooker Orange Chicken
Skip the takeout menu and let your slow cooker deliver Orange Chicken instead.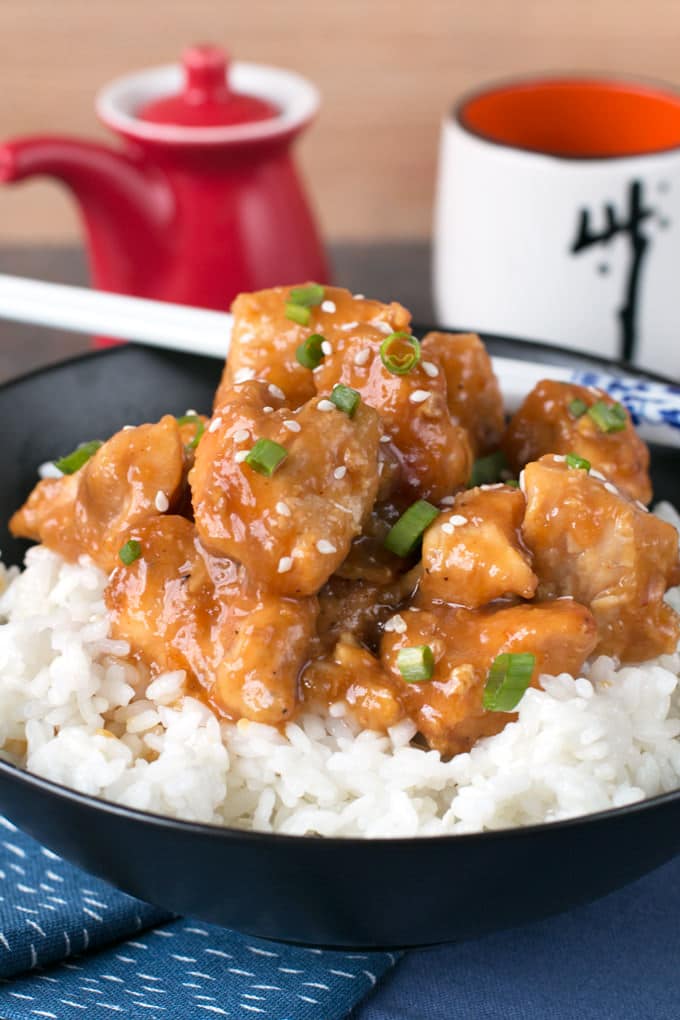 I'm sure you've thought about making takeout at home at least once or twice in your lifetime. After all, wouldn't it be nice to save a little money and make your favorite takeout at home?
 The answer is a resounding yes for me. 
 The only question is, is it really worth the time? Generally, taking the time to make takeout recipes at home can be more complicated than picking up the phone and ordering.
I'm so glad The Cookful put together this Slow Cooker Chicken Series because the slow cooker is a busy household's go-to tool year-round for easy meals. By the end of the workday, no one feels like putting a ton of time into making dinner. You order takeout for dinner because you want it made and ready to go when you walk in the door. 
This is why we all end up ordering so much takeout, isn't it? 
With Slow Cooker Orange Chicken and Teriyaki Chicken you can have the magic of takeout at home without spending a ton of active time putting dinner together. This simple recipe has all of the rich, bright flavors of classic orange chicken and it's beyond easy to prepare.  Promise.
This is one of those recipes you can simply dump into the slow cooker and forget about it until you come home to a house filled with the smells of delicious Asian food.
Print