When it comes time to propose a toast you should know whether you're having sparkling wine or Champagne. How does one tell the difference? Aren't they the same thing?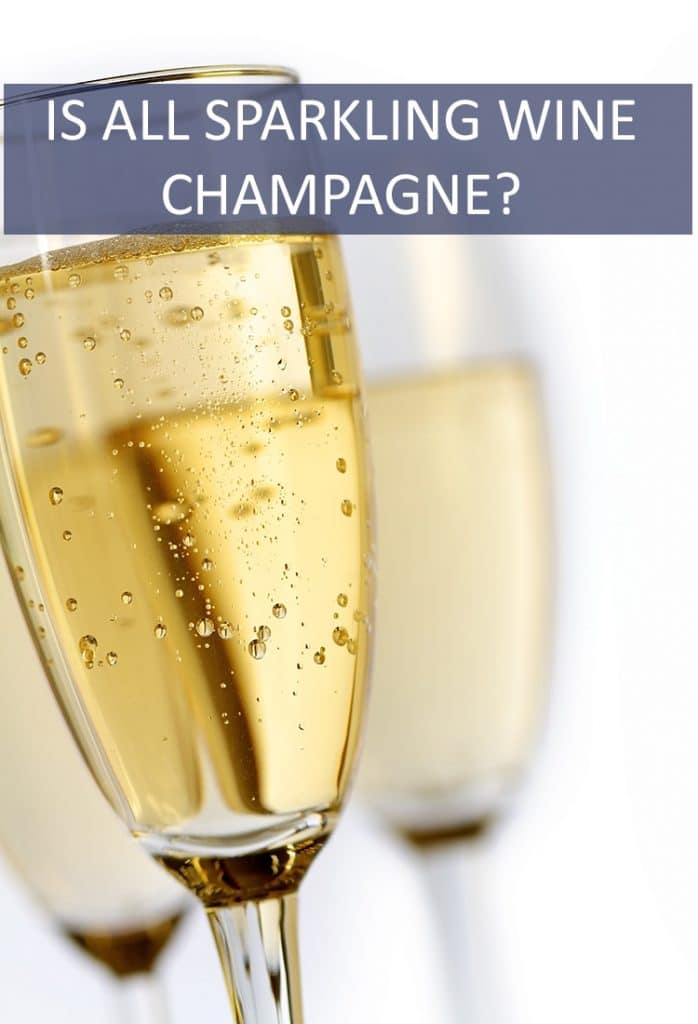 The Short Answer:
No, all sparkling wine is not Champagne.
The Long Answer:
Ah, the age-old question that follows the pop and fizz of an uncorked bottle of sparkling wine. "Is that Champagne or sparkling wine?" Many people don't see the difference and, to be honest, there's no actual difference in how they're made. But not all sparkling wine is champagne.
Sparkling wine is created through the same fermentation process as normal wine. Sugar and yeast create alcohol and CO2. However, to keep the wine carbonated, the CO2 is not permitted to escape. What makes a sparkling wine Champagne then? It has nothing to do with the process and everything to do with location.
Champagne is just sparkling wine that is created in a region of France called Champagne, which is located just outside of Paris. Champagne can also only be made from Chardonnay, Pinot Noir or Pinot Meunier.
So, remember that while every bottle of Champagne can be considered sparkling wine, not all sparkling wines are Champagne.
Intimidated when trying to choose a bottle? Check out our guide to sparkling wines and then you'll be ready to make some delicious Champagne (or sparkling wine) cocktails! We've got everything from the simple Classic Champagne Cocktail to a festive Champagne Punch.