Which Store-Bought Veggie Burger Is The Best?
We taste-tested store-bought veggie burgers to find out which one is the best. Our Vegetarian Burger Topic is brought to you by Produce for Kids, your healthy family resource for nutritious meals.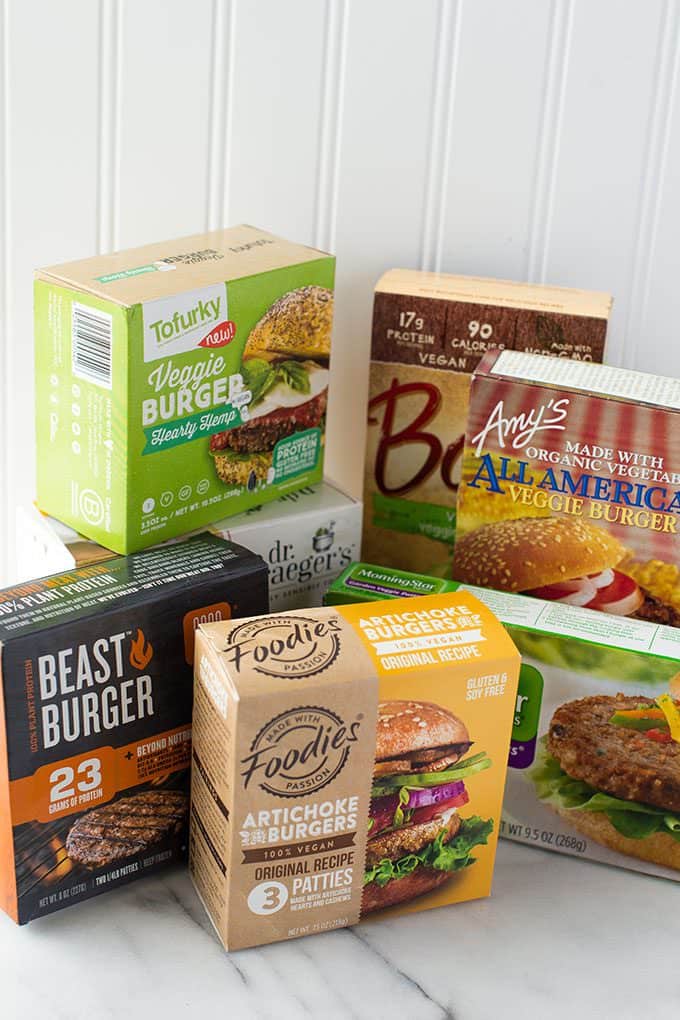 You  can absolutely make your own deliciously amazing veggie burgers. We've got lots of recipes for you too (like this Sweet Potato Quinoa Burger and this Tofu Burger). But when you don't have time to make your own, you need to turn to the store-bought versions. Which ones do you buy though?
We gathered a sampling of veggie burgers from the local grocery store and put them to the test to see which was the best. We rated each burger based on four categories:
Texture: Does it feel nice in your mouth?
Flavor: Does it taste good?
Crumbliness: Does it hold together well or fall apart?
Product honesty: Does the burger achieve what it claims? (If the burger claims to be a meat alternative, is it similar to meat? If it's called a veggie burger, does it taste like vegetables?)
We cooked each burger according to the package's recommended method, which was typically on the stove, but sometimes in the oven. If no recommended method was indicated, we used the stovetop directions.
We tasted the burgers on their own, with no bread or toppings. We tried every burger "blind" (i.e. we didn't know the brand) and were only told whether the burger we were eating was a "vegetable flavored patty" or a "meat alternative."
Here we go! Let's see which veggie burgers are the best…
#7 Dr. Praeger's Kale Veggie Burgers
Verdict: This was our least favorite burger, by a long shot. Everyone commented that it was too "spinachy," even though we later found out it was kale, not spinach. The burger was also very soft and didn't hold together well. One tester commented that it was "too mushy" and another said it was "horribly gooey."
#6 Five Star Foodies Artichoke Burgers Original 
Verdict: Crisp and crunchy on the outside, but too soft and gooey on the inside. Falls apart fairly easily. Has a strong vegetable taste, almost like cabbage. Very peppery flavor.
#5 Amy's All American Veggie Burger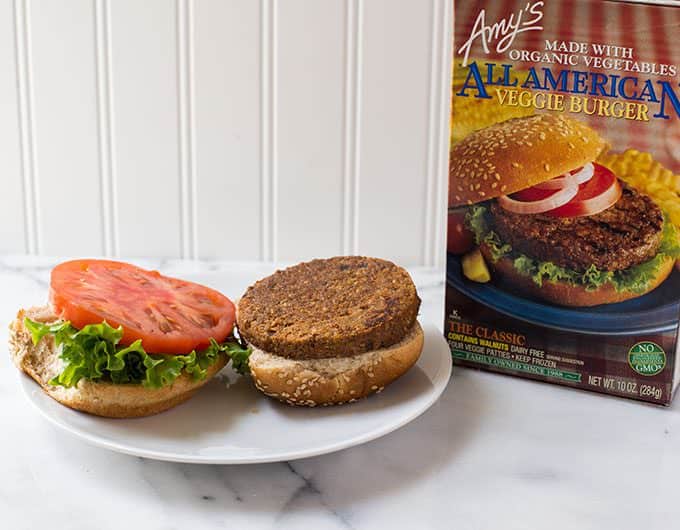 Verdict: Tastes like Mexican food due to whatever spices were used, but still somewhat bland. Crunchy on the outside, with a meatier texture. Sticks together, but isn't overly moist.
Verdict: This was our most divisive burger. The flavor descriptions ranged from "awful" to "too mushroomy" to "so meat-like it is off-putting." Several testers thought the texture perfectly imitated meat, but one thought it was too dry.
#3 Tofurkey Hearty Hemp Burger 
Verdict: Moist with little crunchy bits (probably the hemp seeds), sticks together fairly well. Very mushroomy flavor, but that's fine if you like mushrooms. One tester said it "tastes like Thanksgiving," which makes sense since it is made by Tofurkey!
#2 Boca Original Vegan Veggie Burger
Verdict: Looks and feels like a chicken/turkey burger and tastes like char-grilled meat. This may have ranked even higher if it had been marketed as a meat alternative rather than a "veggie burger," because it doesn't taste like vegetables.
#1 Morningstar Garden Veggie Burger
Verdict: True to its name, the flavor of the vegetables really shines through in these burgers, though one tester thought it was too potatoe-y and salty. The patties hold together well and aren't mushy. Two testers wrote that they "love" this burger.
This post was originally published in July, 2016 and was revised and republished in August, 2017.