Swedish No-Bake Chocolate Balls – Chokladbullar
Oats, coffee and chocolate. These little golf-ball-sized treats are the perfect pick-me-up during a busy day at school or work.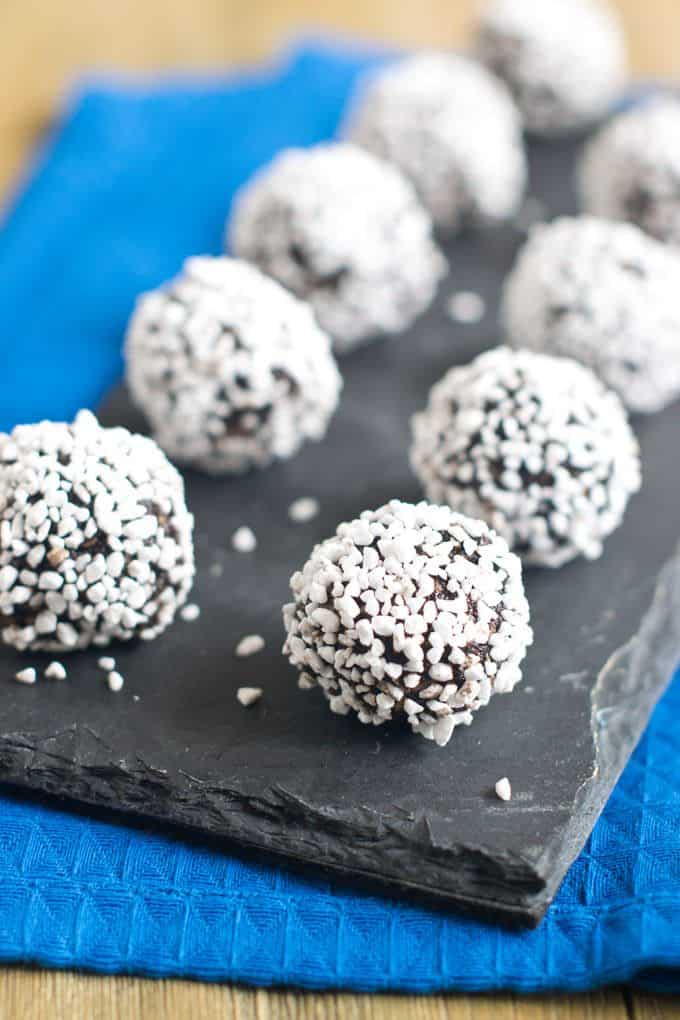 One of the first treats I had in Sweden was a small chocolate confection that looked like a truffle. The tag on the sign said, "Chokladbullar," and being curious I bought it.
Oh, man, was it good! Over the course of the semester I ate so many of these tasty little Swedish treats.
These Chokladbullar are great to eat with a cup of coffee or tea, and they are very fast to make. A few simple ingredients and you'll be enjoying them in no time.
Also what makes these even more amazing is that you can make them ahead of time and just pop them in the fridge. I've been munching on them for days now, someone help me!
Before I give you the recipe, if you're wondering what those crunchy white crystals are that the chocolate balls are rolled in (it looks so cool, right?) it's called Pearl Sugar. It's a delectable Swedish thing that we've explained for you over here or you can order some online over here.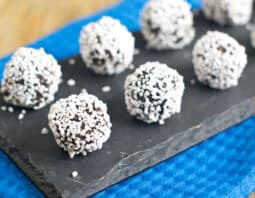 Chokladbullar
Yield: 18 Chocolate Balls
Prep Time: 5 Minutes
Cook Time: 0 Minutes
Total Time: 5 Minutes
Ingredients:
½ cup butter, softened
½ cup sugar
2 tsp. vanilla extract
3 Tbsp. cocoa powder
1 and 1/3 cup rolled oats
2 Tbsp. strong coffee, cooled
1/3 cup pearl sugar or coconut flakes
Directions:
In bowl, beat together the butter, sugar, and vanilla until fluffy. Mix in the cocoa powder.
Add the rolled oats and coffee. Mix everything well.
Shape the mixture into small balls, about a tablespoon each.
Roll in pearl sugar or coconut flakes. Refrigerate until serving.