"Help! I made stuffed peppers but they fell over while cooking. Now dinner's wrecked and my oven's a mess. What should I do?"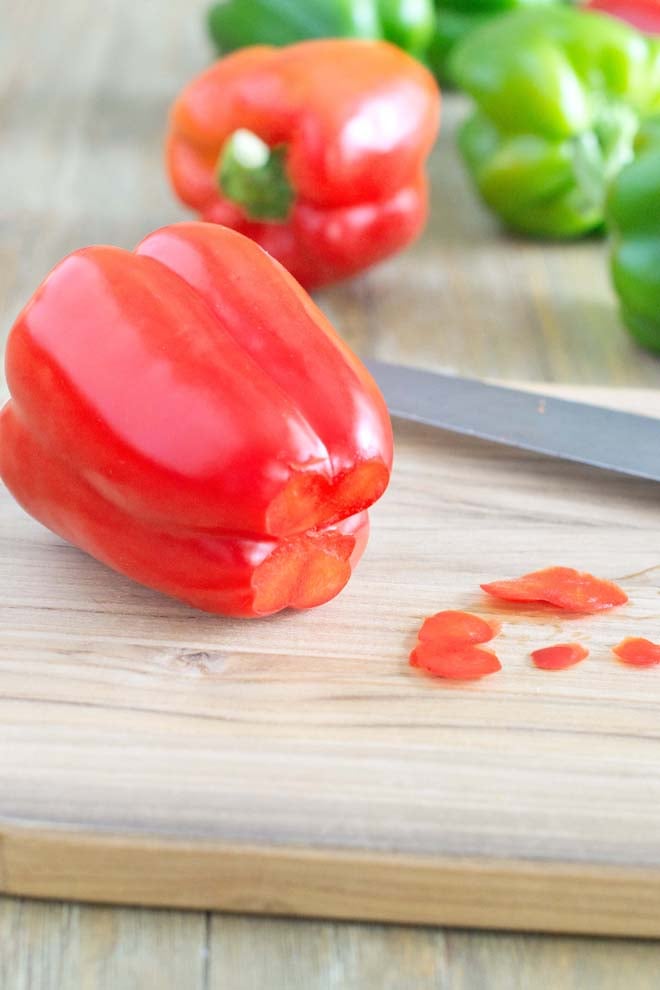 Well, there's nothing we can do to help you AFTER your peppers have fallen over. Our only advice: Clean the oven while you wait for the pizza delivery guy to arrive. 😉
But if you'd asked us BEFORE you made your peppers, we'd have had you covered. Here's how to stop your stuffed peppers from falling over.
There are two things you can do. Try cutting a small flat piece off of the bottom of the pepper so that it has a more even bottom. Don't cut all the way through the pepper when doing so or any liquid from the stuffing will leak out onto the pan making a mess.
The other thing you can do for topsy turvy peppers is to make a nest for them using aluminum foil.
Take a 12" square of foil and form it into a bowl shape by crumpling the edges towards the center. Make the scoop of the bowl the size of your pepper. Set each pepper in its own nest.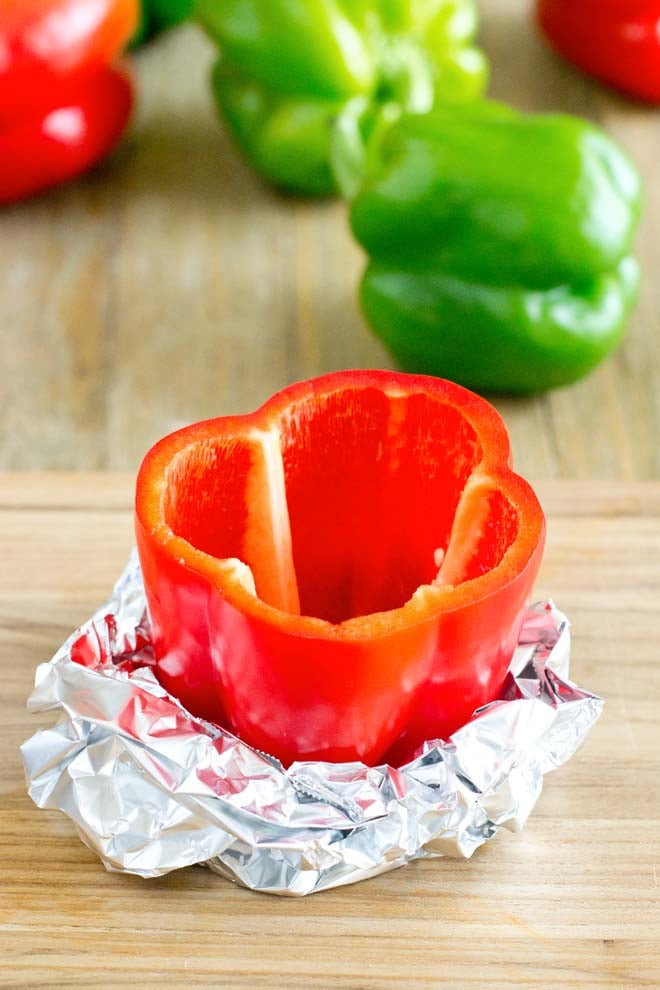 Put the peppers inside their nests into a baking dish.
Or, if you make stuffed peppers all the time and you're a gadget gal, you can buy this special Stuffed Veggie Baking Pan. It's sole design purpose is to hold your peppers up. Cool, right? OK, we'll let you get back to your oven-cleaning and pizza-eating now. Have a good night!
This post originally appeared in October, 2015 and was revised and republished in August, 2018.