We've done the research and are sharing everything we learned that will help you figure out what the heck an air fryer even is. Nothing but the facts, my friends.
It seems like everywhere you go, someone is talking about their new air fryer. It's the latest kitchen craze sweeping through the nation, but is it truly worth your money? Does it add more to the cooking experience? And what kind of dishes are best prepared in this unique appliance?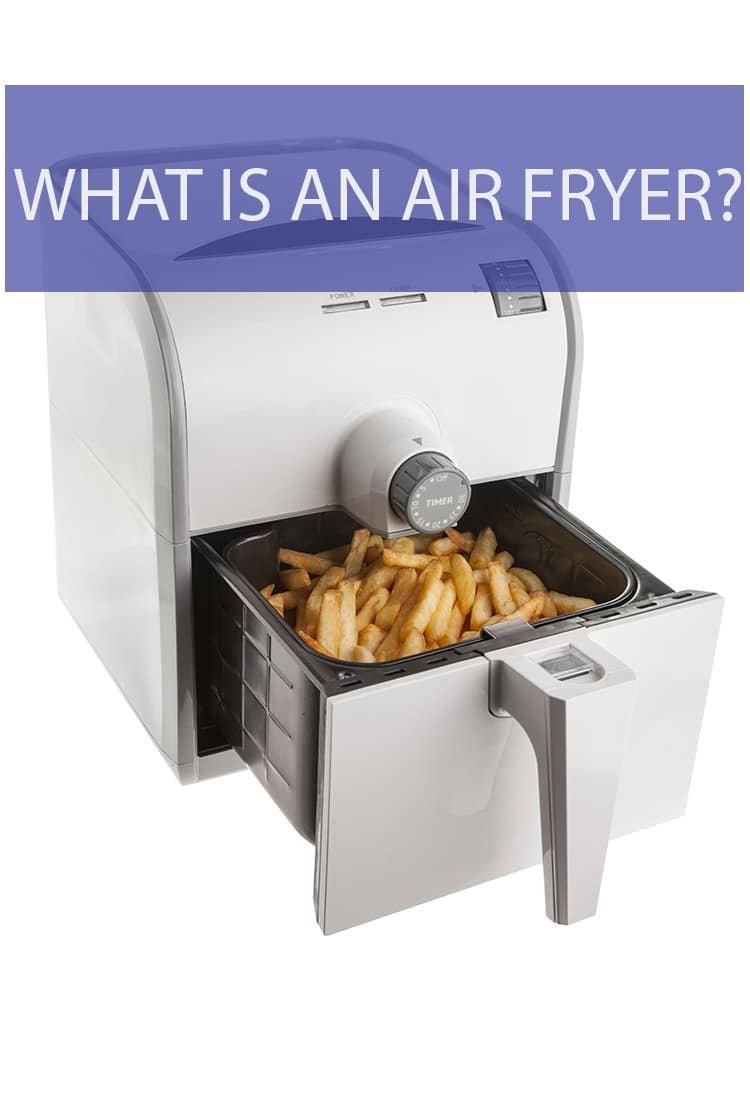 Air Fryers aren't a new invention. They first hit shelves in 2010 and have spent the last decade slowly gaining popularity. Air fryers were first patented by Philips Electronics Company and are meant to create a "deep frying" experience using a tiny amount of oil coupled with hot air.
An air fryer delivers a similar crunchy taste to the fried foods we've come to know and love without all the fattening oil gumming up our arteries.
How Does An Air Fryer Work?
What's interesting about an air fryer is that they aren't truly fryers in the classical sense. They're countertop convection ovens using a fan to circulate hot air. That air cooks food within a removable basket, similar to the steeping grate in a deep fryer. When the food is ready, you just pull out the basket and you're done.
Because of the compact nature of an air fryer, food cooks even faster. The heating mechanism is housed in the top of the unit, along with the fan. Hot air is blown down into the basket, crisping the food through rapid circulation. Most units include a dishwasher safe basket, so cleanup is a breeze.
What Can You Make In An Air Fryer?
If you're looking for a carbon copy of deep-fried foods, you may be in for a disappointment. Air fryers turn out crisp and nicely cooked foods, but it's not 100% the same as using a deep fryer.
You can use an air fryer to make some typical deep-fried foods like frozen French fries, breaded fish, breaded chicken, chicken fingers or nuggets, frozen onion rings, jalapeno poppers and more. But don't count on this appliance to fry anything with a liquid batter coating it, unless you freeze it first.
Also remember that these are compact little machines, not industrial-sized fryers. You're not going to feed an army or a dinner party. If you have a large number of people that you're looking to fry up some food for, make sure you're cooking in batches.
The Bottom Line
Air fryers are the trendy thing right now, but don't let a hipster mentality of hating something just because it's "in" stop you from making a great purchase that will help you create some dynamite food.
If you have a friend who cooks with an air fryer, try theirs out for yourself before buying one. This is an expensive piece of kitchen hardware, with some brands costing up to $300. Make sure you like the end result before spending the money.
Do you have an air fryer? What do you think of it? Has it been a tremendous addition to your kitchen or did you box it up and never use it again? Sound off in the comments below and let us know!
This post originally appeared in December 2018 and was revised and republished in June 2020.