Learn what Swedish pearl sugar is, why it's a useful ingredient, what to put it on and where you can find it.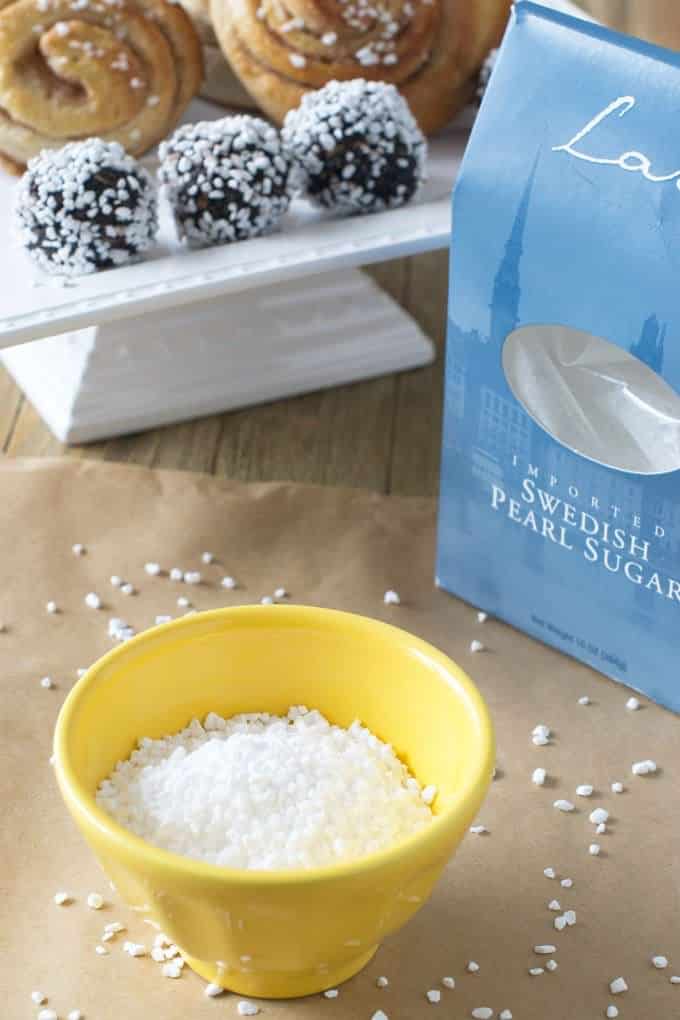 In the days ahead we're going to be bringing you some delicious Swedish baked goods that are perfect for a traditional fika coffee break. The first two use an ingredient that you may not be familiar with though. It's called pearl sugar and it's used to decorate the tops of our upcoming cinnamon buns and our Swedish no-bake cookies. It's crunchy. It's sweet. It's so fun to eat (that rhymes!).
So what is Pearl Sugar? It's a product of refined white sugar. The sugar is compacted, crushed then sifted to create little tiny pebbles of sweet crunchiness. It is sometimes called nib sugar.
One of the best things about pearl sugar is that it doesn't melt like normal granulated sugar. This is great when topping the cinnamon buns because it leaves a crunchy bite. Try it on muffins, cakes, and even roll truffles in it for a great texture.
The easiest place to find pearl sugar is, of course, the internet. We picked ours up at Amazon where it was shipped within a couple of days.