Add some pizzazz and sparkle to your lemonade with our favorite mix-ins to make your lemonade shine bright like a diamond.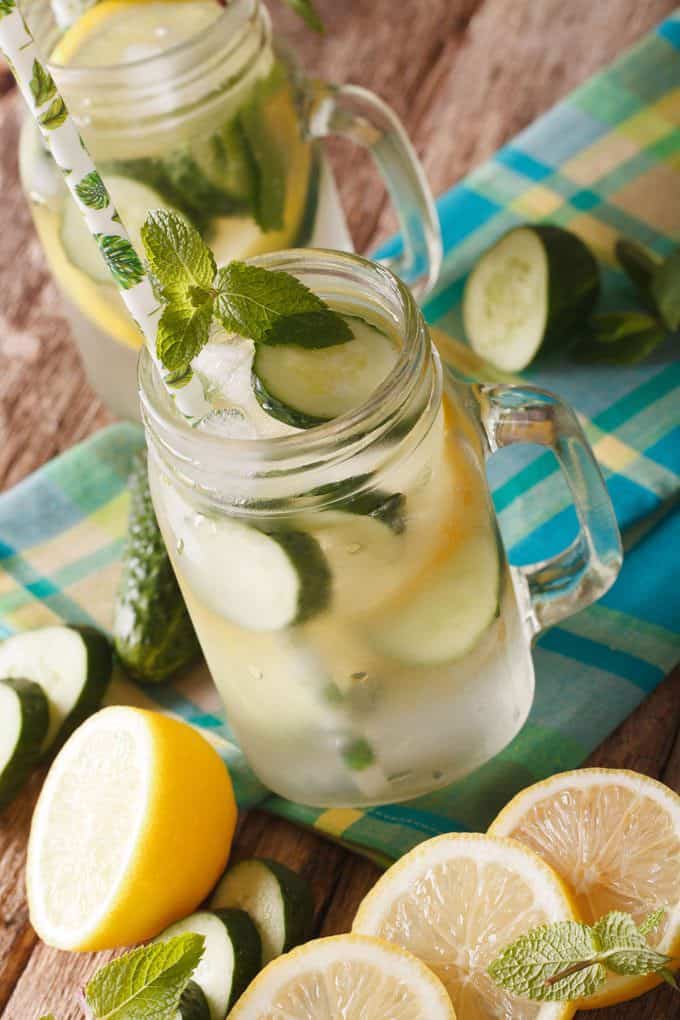 Lemonade is fantastic. It's one of those drinks that, just like a little black dress, can be dressed up for a night on the town with a few accessories. Don't get me wrong, I love that black dress by itself, but I do love a fun night on the town.
We at The Cookful decided to put together a list of our top ten favorite mix-in's to make your lemonade pop! Whether it be for a special occasion or just for a night watching romantic comedies on the tv, these mix-in's will add pizzazz to your glass.
Make it Fruity
You know what goes great with lemonade? Sweet fruit! Chop up some strawberries, raspberries, or even some blackberries and stir them into your lemonade. Let them sit in your lemonade for at least 30 minutes before serving to meld the flavors together. Don't forget a spoon to scoop out the piece of fruit from the bottom of your glass!
Add in Some Herbs
Add some floral notes to your lemonade by adding some herbs into your glass. We recommend using herbs like mint, lavender, and basil because of their sweetness. Want to try some more daring herbs? Try out rosemary, tarragon or even thyme.
Bubbles Make it Brighter
Spruce up your lemonade with some bubbles! Add some sparkling water, seltzer, or club soda to brighten up your lemonade. Make sure to add the soda or sparkling water right before you are going to serve the lemonade to keep as many bubbles as possible.
Adults Only, Add some Alcohol
Lemonade works as an amazing mixer for almost any alcoholic beverage. Mix it with a beer, like a corona, white wine, or even a shot of vodka. Be careful though, these drinks are sweet so remember to always drink carefully.
Sweeten with Some Sweeteners
Our recipes use a simple syrup to add sweetness to the lemonade, however you can use a variety of different sweeteners to get a different flavor. Try adding honey, raw sugar, agave nectar or stevia to your next batch of lemonade.
Spice it Up
Add some aromatics to your lemonade by adding in some spices with your simple syrup. We recommend cloves, cinnamon, ginger, and allspice. Add the whole spices to your simple syrup and let infuse. Take out the whole spices before adding the simple syrup to your lemonade.
Vegetables Aren't Just for Eating
Sometimes vegetables get bad raps, especially in drinks! Add in some sliced cucumber or even some stewed rhubarb to add some interesting flavor into your next pitcher.
Get Sticky with Syrups
As stated earlier, you can infuse your simple syrup with almost any ingredient. Spices, herbs, fruit, anything! Looking for something fast? Look in the coffee aisle of your local grocery store where they usually sell a variety of flavored syrups to add to drinks.
Jam on with Juice
Mix in some of your favorite juices to add a little bit of oomph to your lemonade. Try something tropical like pineapple juice or cranberry for a tart treat.
Frozen Cubes of Flavor
Don't forget the ice cubes! Freeze whole pieces of fruit to add to your lemonade or even freeze cubes of iced tea to make a chilly Arnold Palmer.