Classic Lemonade
Sour and sweet, this lemonade is complete! Break out your sunglasses and a floppy sunhat to enjoy this classic lemonade.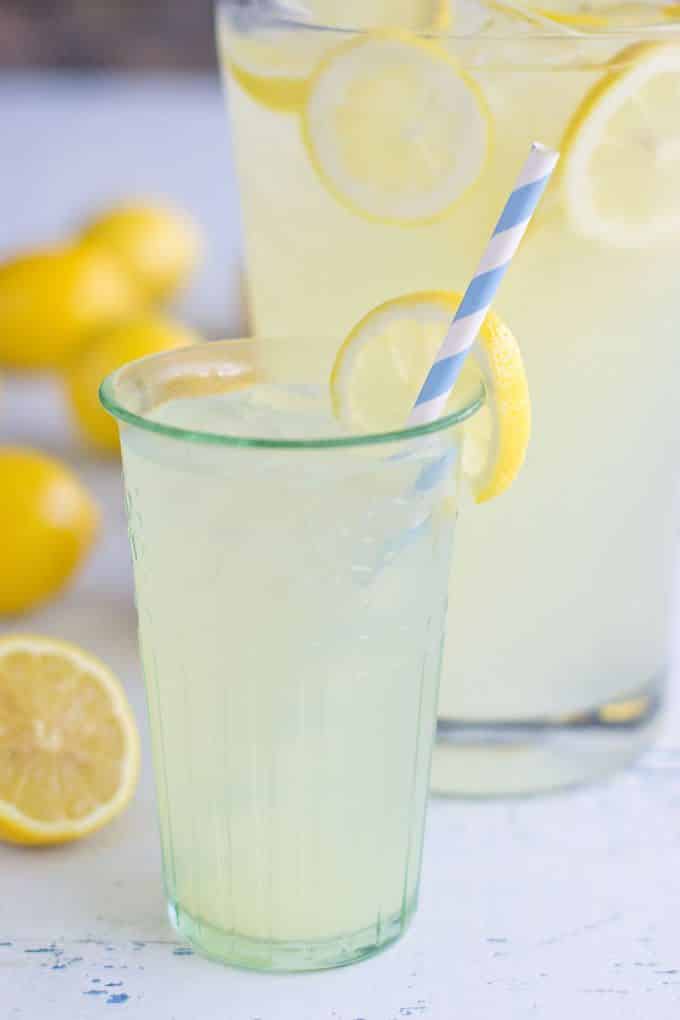 Lemonade is the quintessential summer drink. Fresh, quenching, and above all, so sweet and tart.
Today we are making a Classic lemonade fit for a crowd. Serve this with some small appetizers at a pool party or even shared with friends at a concert. Sip, dance and enjoy!
Lemonade is like music; everyone has their personal tastes. This recipe is a symphony of sweet and sour but can be adjusted to your personal taste. I personally prefer it on the sweeter side but my sister loves when it's so sour her lips instantly pucker.
One of the tricks I use to make sure my lemonade is super sweet is to make a simple syrup. This syrup is an equal mixture of sugar and water heated until the sugar is fully dissolved. This allows the sugar to mix into the entirety of the drink rather than leaving you with crunchy bits of sugar at the bottom of your glass.
Classic Lemonade
Yield: 2 Quarts
Prep Time: 5 minutes
Cook Time: 5 minutes
Total Time: 10 minutes
Ingredients:
1 cup sugar
5 cups water, divided
1 cup lemon juice
1 cup ice
Directions:
In a medium sauce pan mix together sugar and 1 cup of water and heat over medium until sugar is dissolved and simmers, about 4 minutes. Remove from heat.
In large 2-quart pitcher combine remaining water and lemon juice. Stir in syrup and add ice. Serve cold.