Key Limeade, Lemonade's Sour Cousin
Bring some Floridian flair into your kitchen this afternoon with this Key West inspired Key Limeade. It's so refreshing even Hemingway and all of his cats would enjoy it!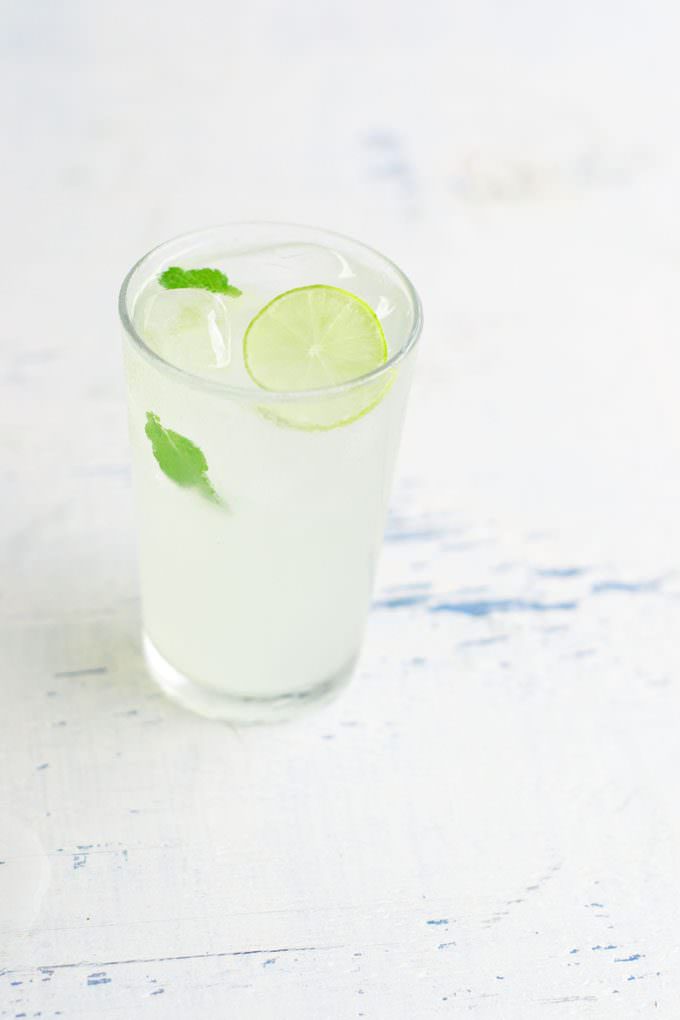 Key limes are my favorite. Not only because they produce my favorite kind of pie (be still my heart) but because they're sweeter than normal limes. That totally makes for a sweet and sour concoction to sip up.
Finding key limes is easy in Florida, however it might be a bit more difficult to find fresh key limes in other places. For this we suggest buying bottled key lime juice. You can find it either in your grocery store or buy it online.
Once you have all your ingredients the fun can begin. We used fresh key limes and used a standard citrus juicer to extract the juice. You can also do this by hand, squeezing the juice from the limes and then collecting the seeds in a sieve.
Add the water, simple syrup and ice and you are ready to garnish with mint.
Want more mint flavor to pop in your drinks? Smack it! That's right, grab a few mint leaves in the palm of your hand and smack your hands together. The essential oils will release giving off a fragrant aroma. Place in your limeade and inhale. Mmmmm.
Key Limeade
Yield: 2 Quarts
Prep Time: 5 minutes
Total Time: 5 minutes
Ingredients:
Directions:
Roll the limes back and forth on the counter to break the membranes inside the lime and make them easier to squeeze. Cut each in half and juice with a juicer or by hand. You should have about 1/2 cup of key lime juice.
Add key lime juice, simple syrup, water and ice to a pitcher. Taste for sweetness and adjust accordingly. Serve cold with mint leaves in the pitcher or in glasses for garnish and a little extra flavor.