Citron Pressé, Oui! Oui!
French lesson of the day: Citron pressé. A method used to customize your own glass of lemonade to your specific taste. Santé!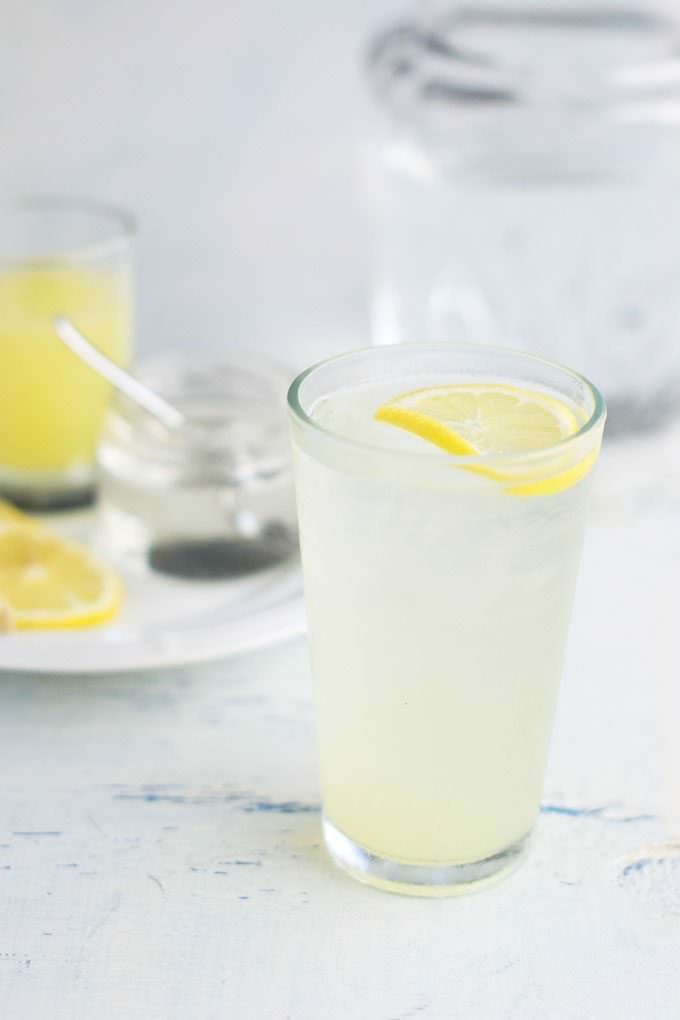 Raise your hand if you've ever gotten a glass of lemonade and it's waaaaay too sweet or sour for you liking.
Yup. Me too!
I visited Paris a few summers ago (although it didn't feel like summer because we were still wearing coats) and fell in love with their version of lemonade: citron pressé. The waiters would bring all the ingredients and allow you to concoct your perfect version of lemonade right at the table.
The whole idea is really simple so it's an easy thing to do at home if you want to feel fancy and French. Oui!
First you get all of your ingredients ready. That means your lemon juice, cold water, simple syrup and ice. Take it all to the table along with some tall glasses. From here on out, everyone makes their own drink, adjusting to their own sweet, or sour, tooth.
Start by pouring lemon juice into your glass (I like about 3 tablespoons), then add cold water (about 3/4 cup) to dilute the sourness of the lemon.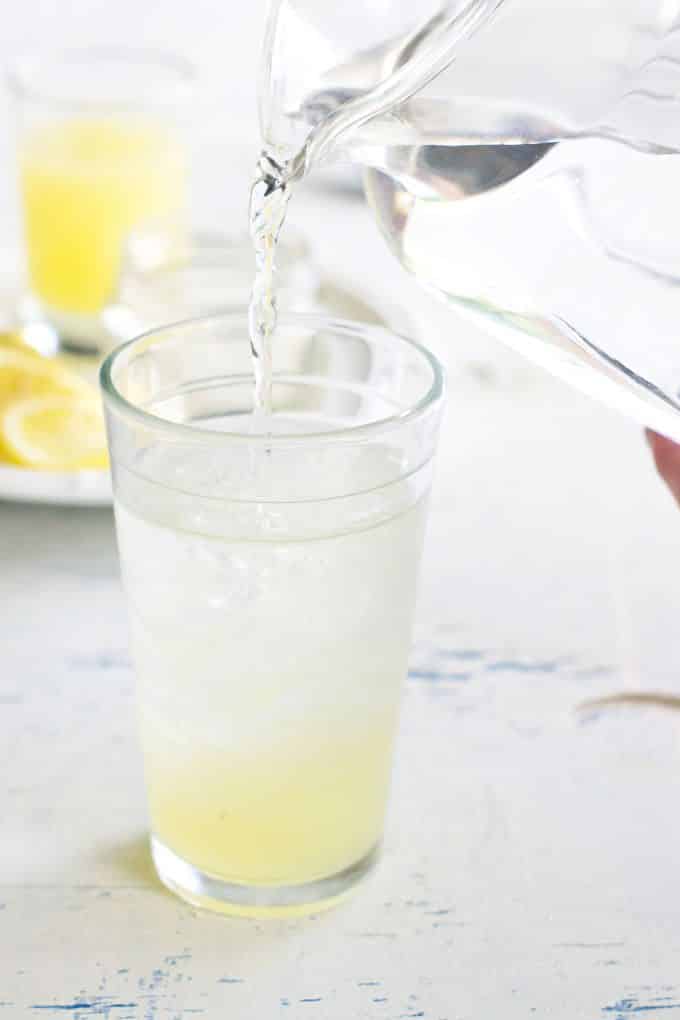 Then comes the sweetness! I add about a tablespoon of simple syrup. Stir it up. Add some ice and taste. At this point, you can adjust it a bit if you want. More lemon juice or more simple syrup or more water. Whatever you think it needs to get that perfect sweet and sour balance that you love most. Once you've got your perfect blend figured out, sit back and practice your French. Santé!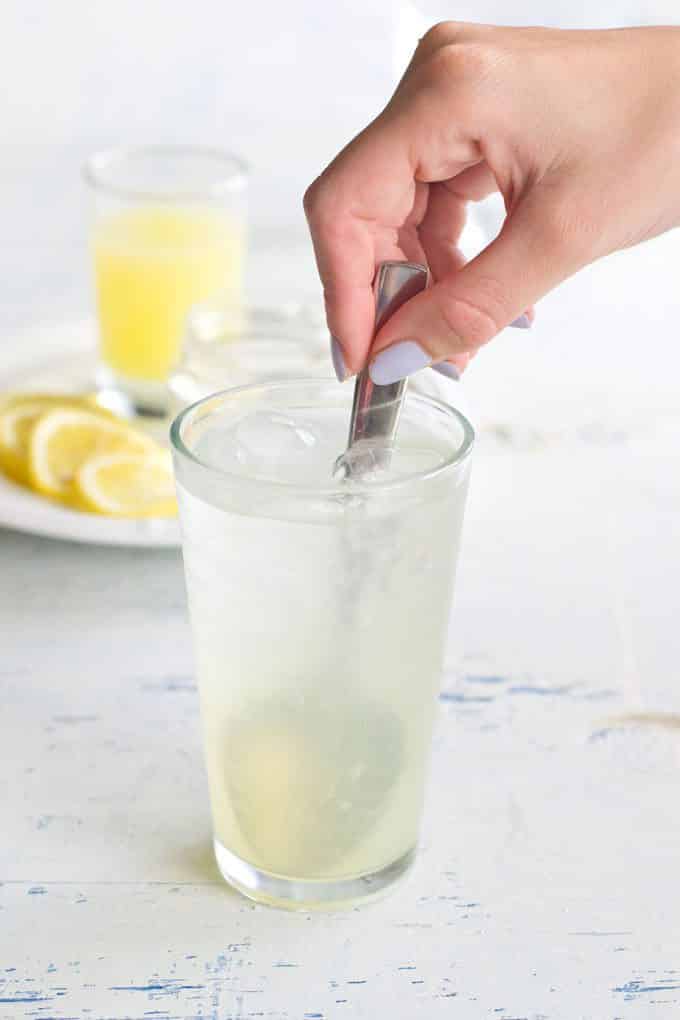 Print