Frozen Mojito
Fresh mint, lime and rum. Is there a cocktail more refreshing than a mojito? Yes! A frozen mojito!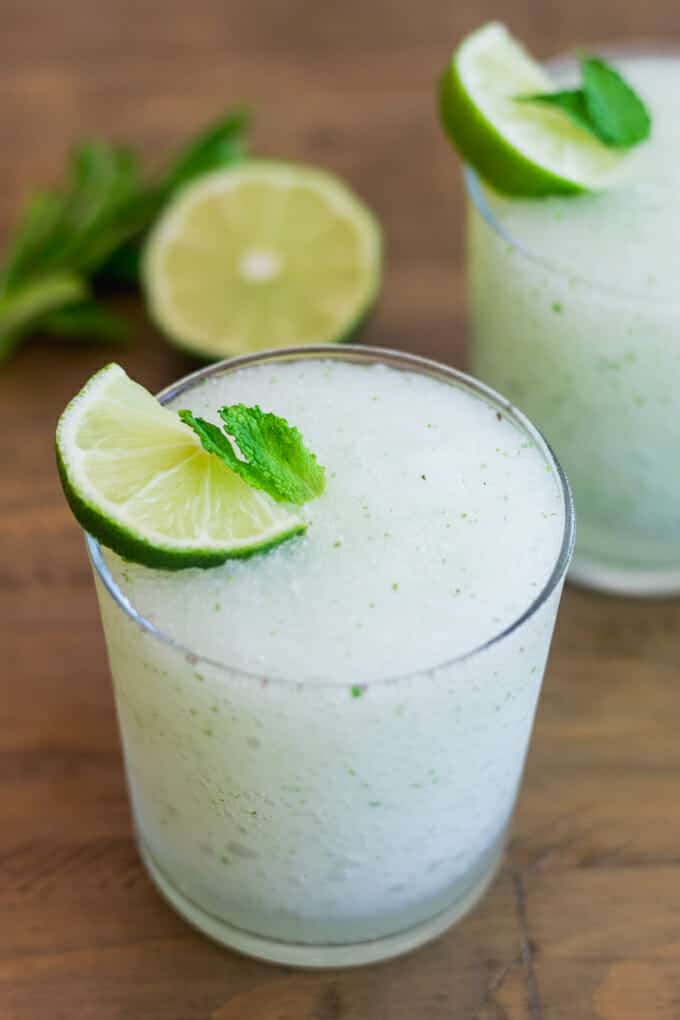 A mojito is a traditional Cuban cocktail and we've got a secret. You don't need a mix to make them. This Frozen Mojito is super easy to make with just five basic ingredients – white rum, lime juice, soda water, simple syrup and mint. White rum is suggested over dark as it brings the sugar and mint flavors to the forefront rather than overpowering them.
Frozen Mojitos make a great summer drink that comes together in a flash and is very refreshing, thanks to the fresh mint. Instead of the usual soda water in a mojito, we use ice in frozen Mojitos then we blend it all up in a high-powered blender (like this one).
Whether you're hosting people for a BBQ or just hanging out on your patio, this is a frozen cocktail you'll be sipping on all summer!
Print