BBQ Meatballs
You can't go wrong with BBQ Meatballs as a party appetizer any time of year.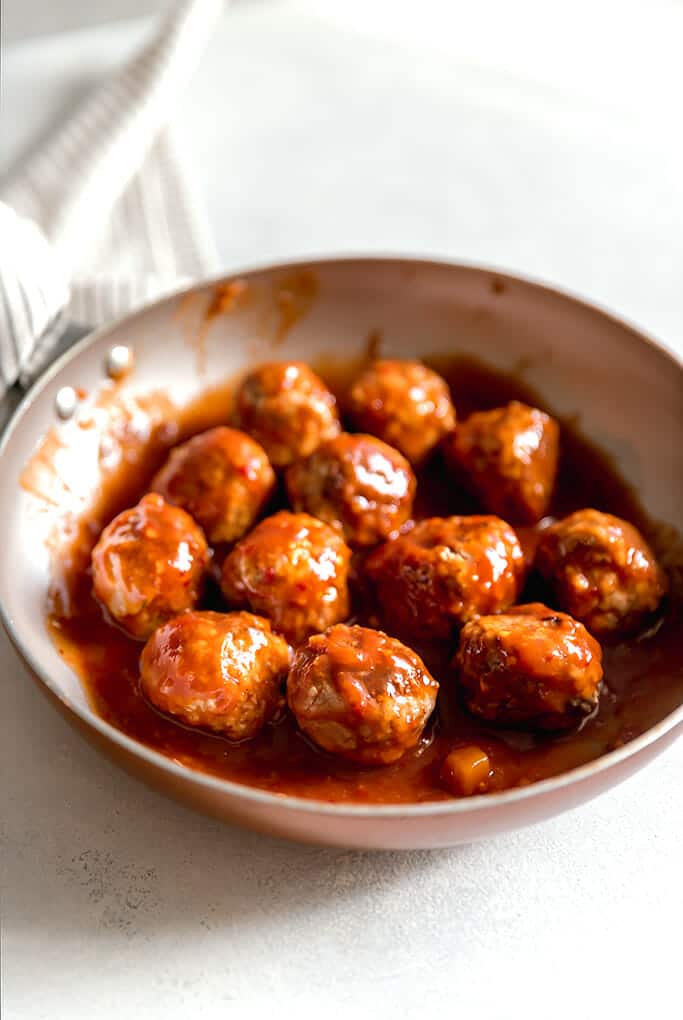 Whether you start with homemade meatballs (like our basic (delicious!) meatballs or these baked turkey meatballs) or buy them frozen, the secret to making the best barbecue meatballs is making this delicious slightly sweet and smoky barbecue sauce to go with them. Feel free to add 1/2 cup of brown sugar instead of 1/4 if you like your sauce sweeter.
I know you're thinking, "Make my OWN barbecue sauce? Impossible." Guess what? Making homemade barbecue sauce is not hard AT ALL. All you do is add ketchup, brown sugar, apple cider vinegar, Worcestershire sauce and spices in a skillet and bring it all to a boil.
Once you bring the sauce to a boil, add the meatballs and simmer for about 10-15 minutes. That's it. Done. And I know I called them a party appetizer, but you can serve 'em to your family for dinner too. They go great with rice or our favorite Mashed Potatoes. I know your family's going to love them.
Print