What to do with Leftover Candy Apple Coating
Calling all candy-lovers! This is the coolest thing ever. And the prettiest. Take your vibrant candy apple coating and make dazzling candies.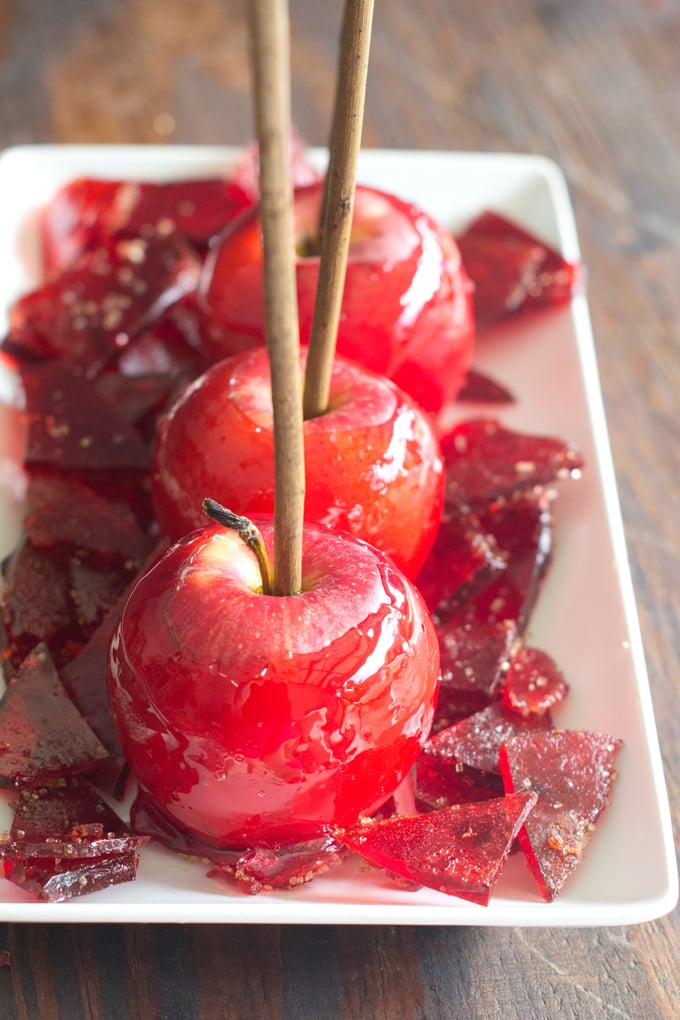 Candy apples are a fun treat but they don't keep well. And I don't know many people who could eat more than one on any given day. Recently when I made a batch (here's my easy method for how to make classic candy apples) I decided to not coat very many apples. Just three, one for me and each of my kids.
I didn't want to waste the rest of the candy syrup though. So here's what I did.
I prepared a baking sheet by putting parchment on it and spraying it with baking spray.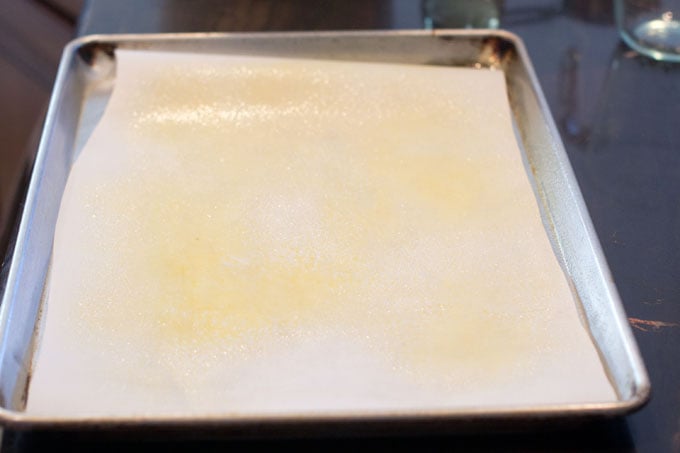 Then I mixed together 1/4 cup of demerara sugar with 1 teaspoon of pumpkin spice. I sprinkled that onto the parchment.
Then I poured the rest of my candy syrup onto the parchment and tilted the pan around to spread it out.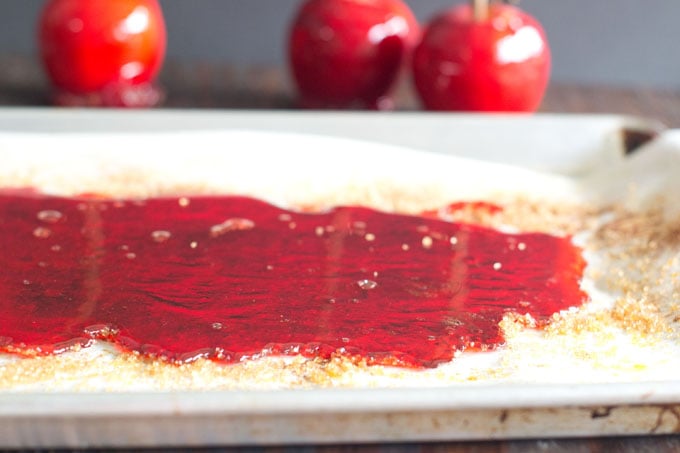 If you want extra sparkly demerara on your candy, once it has set for a moment and is less hot, sprinkled some of the sugar mixture from the sides of the pan onto the top of the candy.
Once it has set and is cool, peel it off of the parchment paper.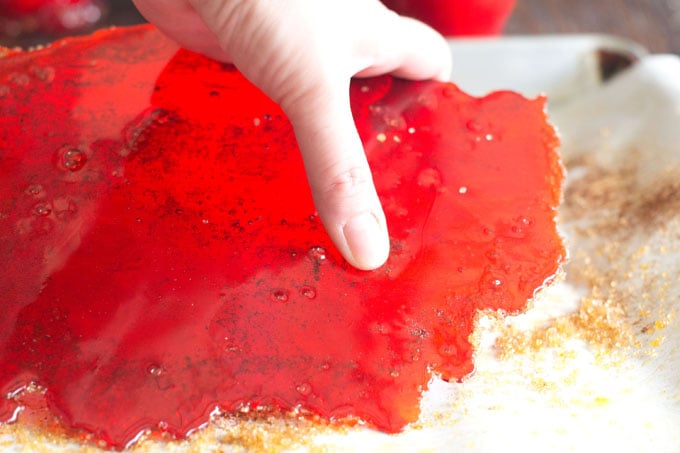 Use your hands to break it into pieces.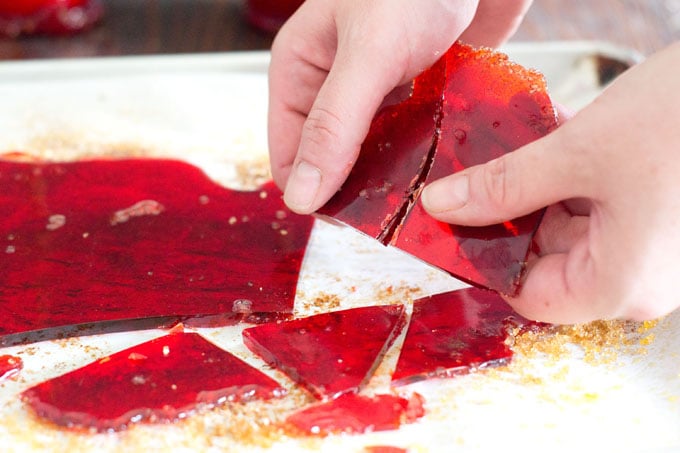 Eat it!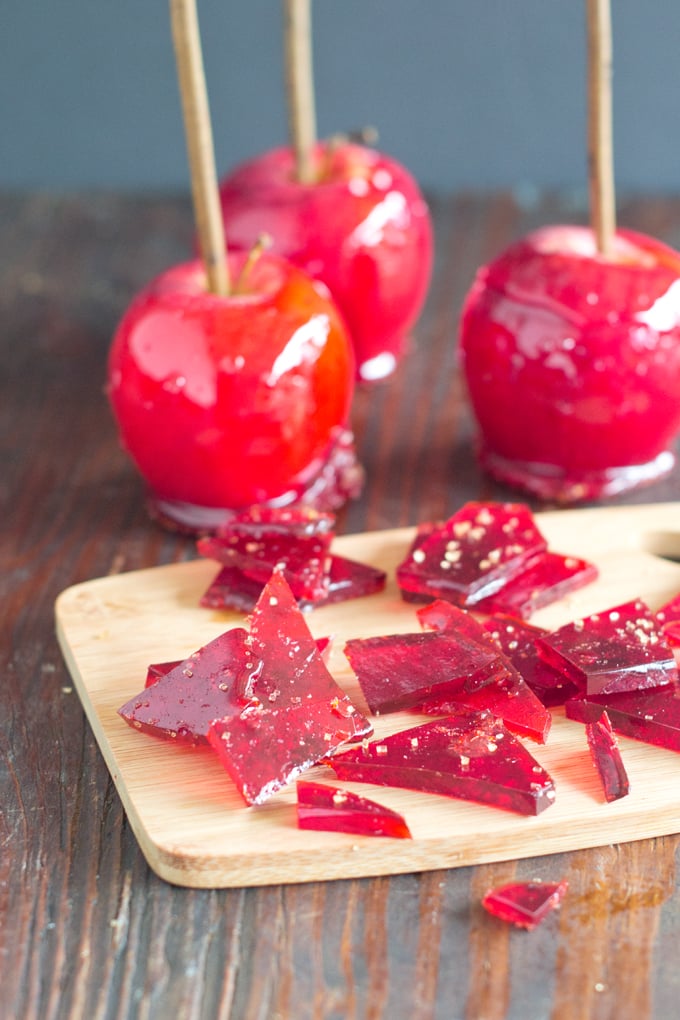 The printable version of this recipe is below. Just click Print. I've written the instructions as though you were making a batch of just candy. But go ahead and stick some apples on sticks and swirl them in there before you pour it on the pan.
Our Candy Apple Tutorial with step-by-step pictures is over here.
Note that this candy method works with homemade candy apple syrup as well as with syrup made using a store-bought candy apple kit. Those kits work out pretty well. You can see our comparison of from-scratch candy apples and the store-bought kit here.
Print
This article originally appeared in October 2015 and was revised and republished in September 2016.