It's called celery root, so is it the root of a celery plant?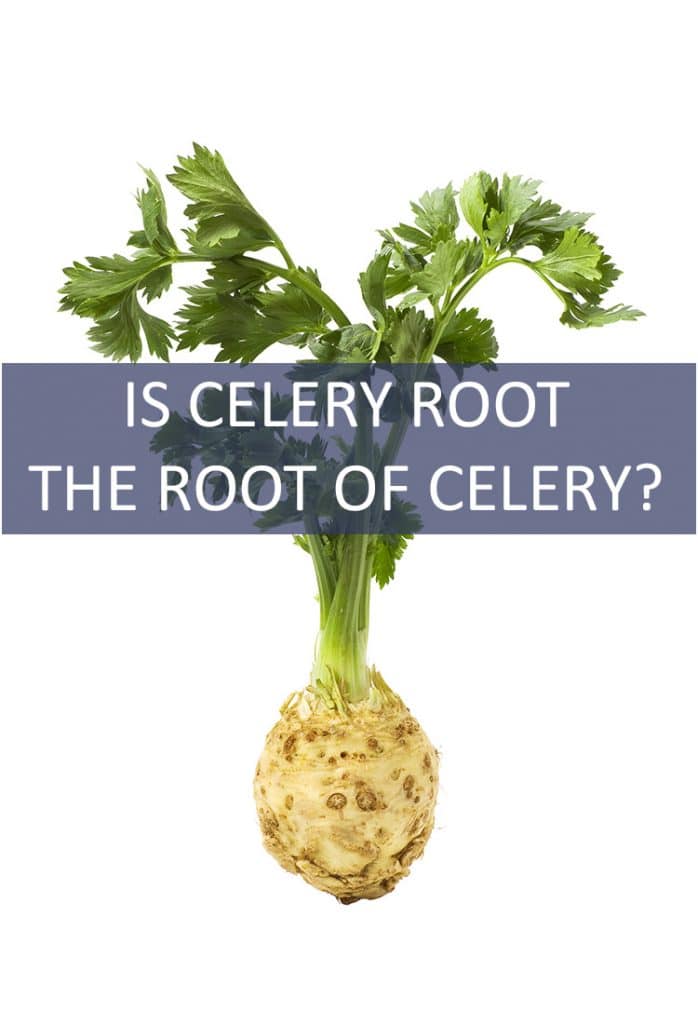 The Short Answer
No, celery root is not the root of a celery plant.
The Long Answer
What's in a name?
That is a question I find myself pondering a lot through my writing for this site. So often, the names of the food we love mislead us. For example, coffee beans are not beans, vegetable oil contains no vegetables, and celery root is not the root of a celery plant.
The name is incredibly misleading. That's why most people refer to this plant as celeriac. It's not celery by any stretch of the imagination, but it is related to the traditional stalks we've seen served alongside our buffalo wings for years.
What's more, celeriac tastes a lot like celery, minus those weird strings that are inside the stalks. It has a flavor that is often likened to celery mixed with parsley. If you're one of those people who insist that celery has no taste, I don't know what to say to you.
If you were to look at a celery plant and celeriac next to one another, you'd probably compare the long celery stalks to the leafy green upper half of celeriac. But you shouldn't. That's not what you eat. It's the weird lumpy furry snowball looking monstrosity found at the bottom. It's a root vegetable, which is why the name celery root makes sense. It's not referring to the root of a celery plant, it's talking about a variety of celery that is a root vegetable.
I'll admit that celery root doesn't look great. But when it comes to food, looks can be deceiving. Once the top and bottom have been cut away and the fluffy skin has been peeled back, you've got yourself a very versatile vegetable that can be cooked into a variety of dishes or eaten raw.
One thing to remember when preparing celery root, either to cook or be eaten outright, is that it oxidizes quickly once it is peeled. That means that within minutes, the whiteness of its flesh will start to discolor, much like a potato. Make sure you have a bowl of water to soak it in if you're not going to be eating or using it straight away.
So, while celery root is most assuredly not the root of a celery plant, it is an important and tasty member of the celery family that should not be overlooked because of its odd appearance.
Give it a try with this Roasted Celeriac with Bacon!