Is crème fraiche just a more expensive and dressed up version of sour cream? Are the two interchangeable?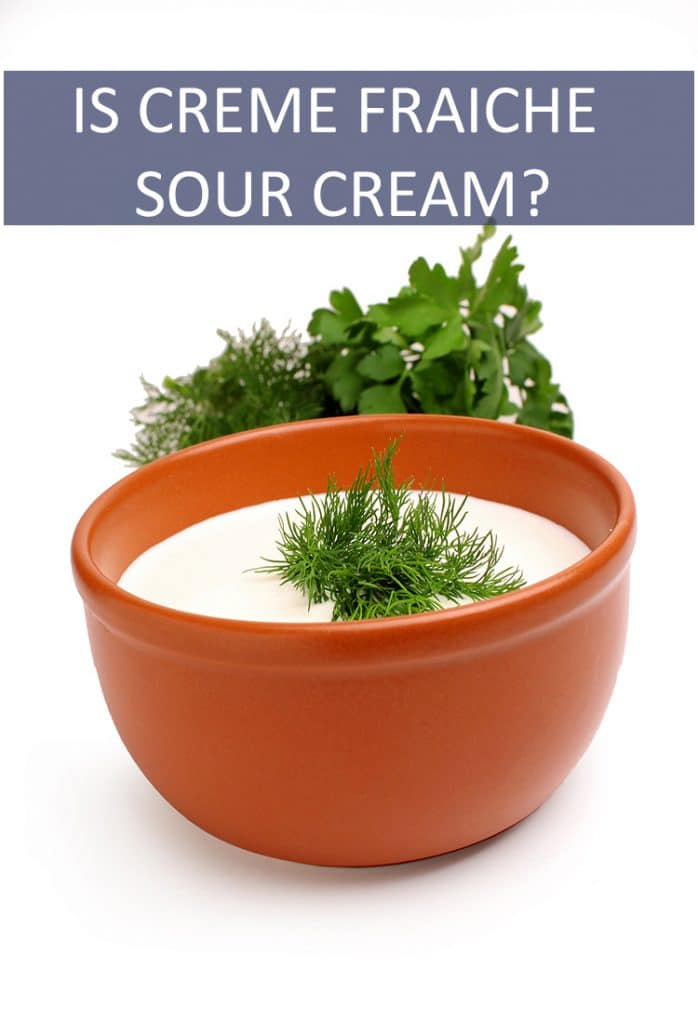 The Short Answer:
No, crème fraiche and sour cream are not the same thing.
The Long Answer:
I recently heard someone describe crème fraiche as "snobby sour cream." While that was admittedly a funny comment, it was also wrong. Crème fraiche and sour cream have a similar use. They add richness to other foods. But that's where the similarities end.
The differences between these visually identical dairy products begin at their creation. Sour cream is made by adding lactic acid culture to cream and milk until it is properly soured and thickened. Crème fraiche owes its origin to France. While originally made from unpasteurized cream, modern crème fraiche is created using fermenting agents with pasteurized cream.
You can immediately see some differences between the two based on their fat content. Crème fraiche has more fat than sour cream, with a content of 30%. Sour cream, by comparison, is only 20%. Crème fraiche also contains no artificial thickening agents. It has a richer less tangy flavor than sour cream. Also, because of sour cream's higher protein count, it doesn't cook well. Curdling will occur if you're trying to cook sour cream into a sauce. Crème fraiche, however, works marvelously on the stove.
What are your favorite uses for these products? Have you ever tried substituting one for the other and was it successful or a disaster? Let us know in the comments below!