If you're a fan of Louisiana cooking, you've likely heard the terms Cajun and Creole used interchangeably. Is that accurate? Are they two words that mean the same thing?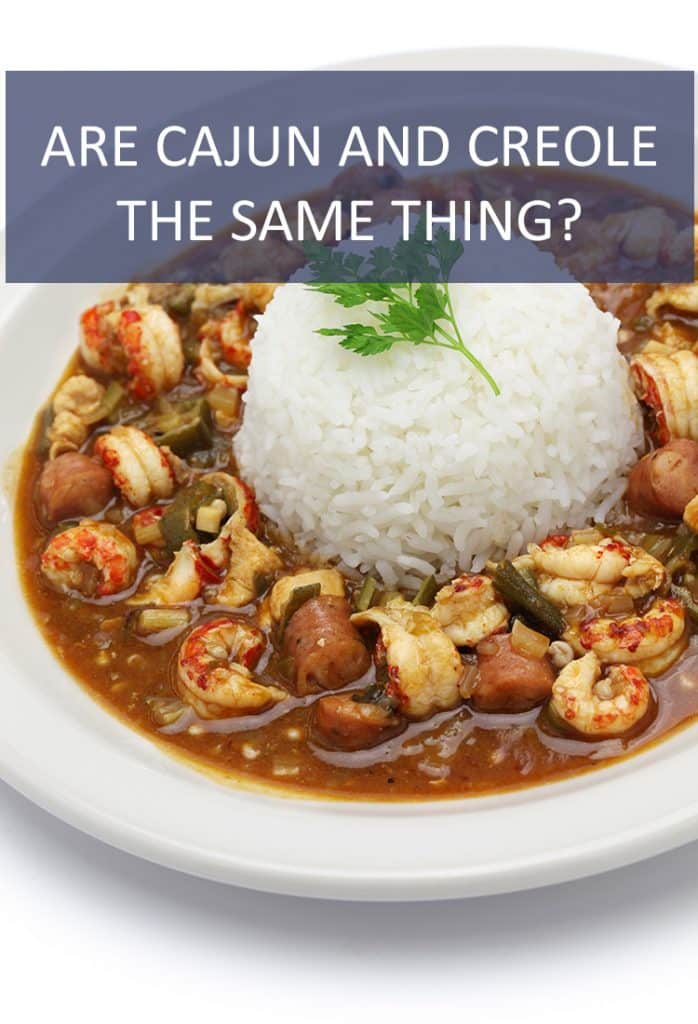 The Short Answer
No. Cajun and Creole food are completely different from one another.
The Long Answer
It's easy for those of us who don't hang our hats in Louisiana to confuse Cajun and Creole foods. They're similar looking words and many of New Orleans' more famous dishes tend to come in both Cajun and Creole varieties. However, these two foods and cultures are vastly different from one another.
For starters, the one really big difference is a primary ingredient. Tomatoes are a huge part of Creole cuisine, but mostly absent from Cajun dishes. The best way to tell if your gumbo or jambalaya is Cajun or Creole is to see if it contains tomatoes. If it does, then you've got yourself an authentic Creole dish.
However, the true difference between Cajun and Creole comes not from ingredients, but from culture. The Cajun culture descended from Acadian French colonists who were displaced from their homes in Canada and settled in Southern Louisiana. Creole describes people who were born to settlers in French colonial Louisiana, specifically New Orleans. Creole can encompass both French and Spanish upper-class individuals who ruled over New Orleans, or native-born slaves with ancestry from Africa, as well as free people of color. Creole food is seen as high-brow "city food" while Cajun is viewed to be "country food."