Hard Scrambled Eggs (The American Method)
Hard Scrambled Eggs are the kind found most often in American diners. Learn how to make them at home here.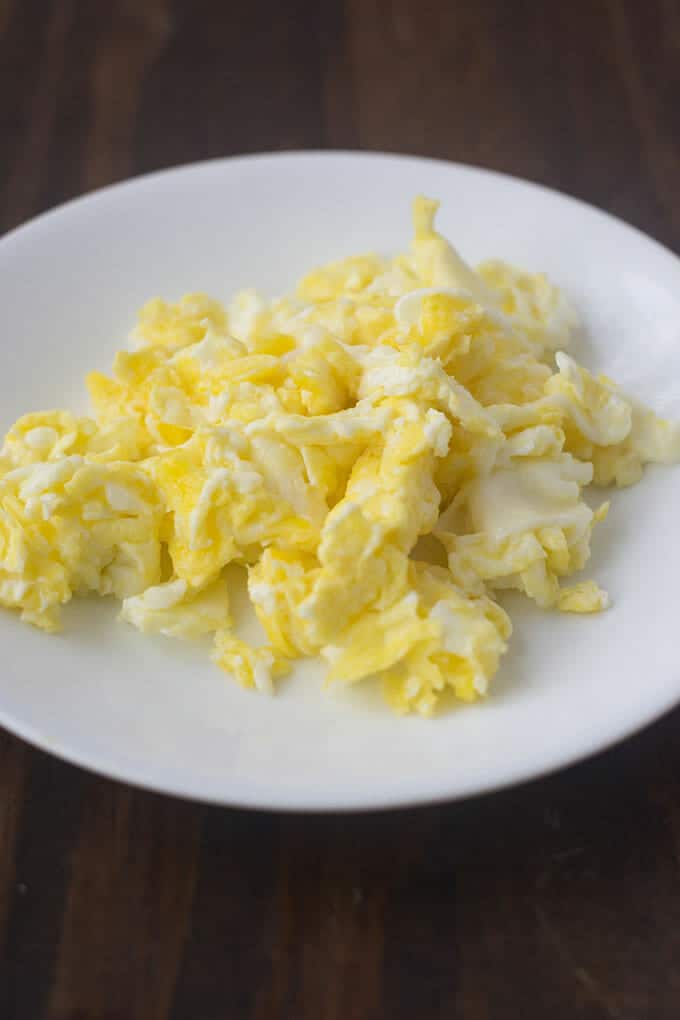 There are several different ways to make scrambled eggs. One of the most common is the Hard Scramble Method. It's called hard scramble because the eggs are fully cooked (like how the yolk is fully cooked in an over-hard egg). In contrast, some scrambled eggs have a creamier texture because they are a little bit less well done (we see this with the French Scrambled Eggs).
Hard Scrambled Eggs are sometimes called American Scrambled Eggs. Why? My best guess is that it's in contrast to the French method and also because it's the method most often used in American diners. But that's just a guess.
Hard Scrambled Eggs are usually made by cracking the eggs directly into the skillet or onto the grill. Then they're mixed up on the hot surface while they cook. Due to this, some of the whites start solidifying before they have been completely incorporated into the yolks, resulting in streaks of white in the scrambled eggs.
Some people beat the eggs together in a bowl for a moment before pouring them into the skillet. If this is done, then the eggs will have a consistent yellow color. Crucially for the hard method, the eggs are mixed a bit here and there after being added to the skillet and are cooked until completely set and dry.
Here's how you make Hard Scrambled Eggs:
Melt some butter or margarine in a skillet.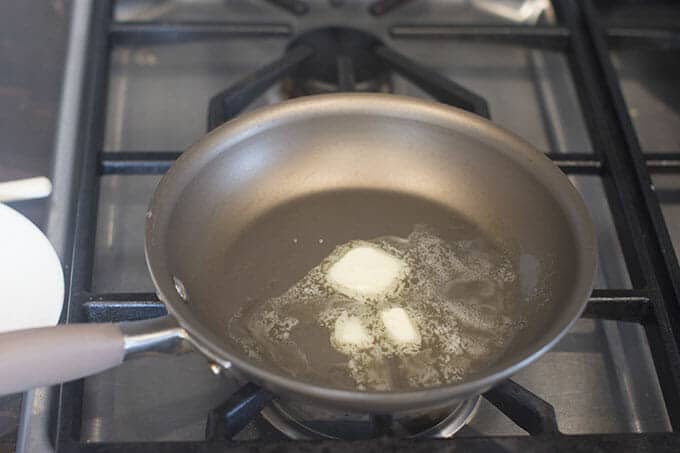 Crack in the eggs.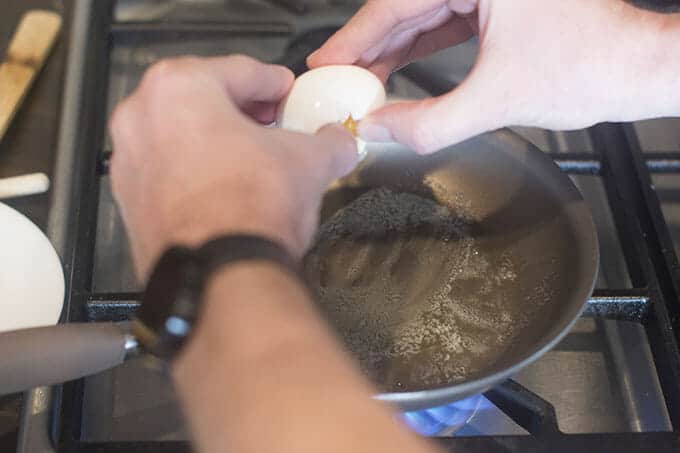 Allow the whites to start to set a bit.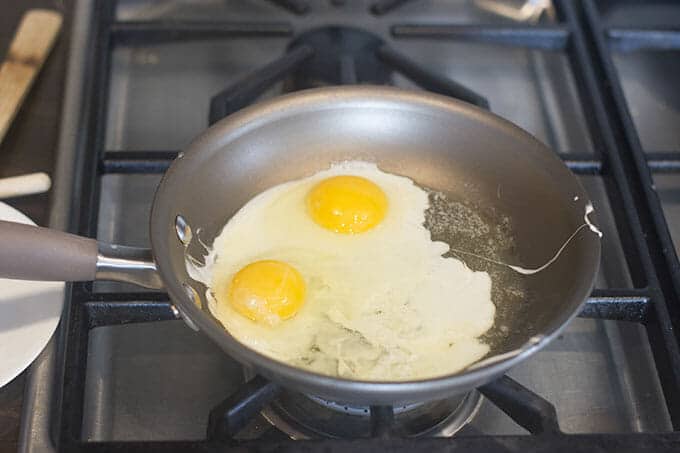 Break the yolks and start stirring.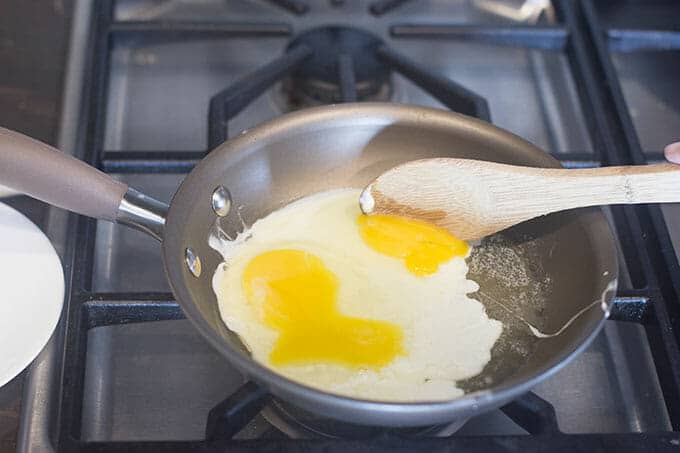 Stir every 30 seconds or so.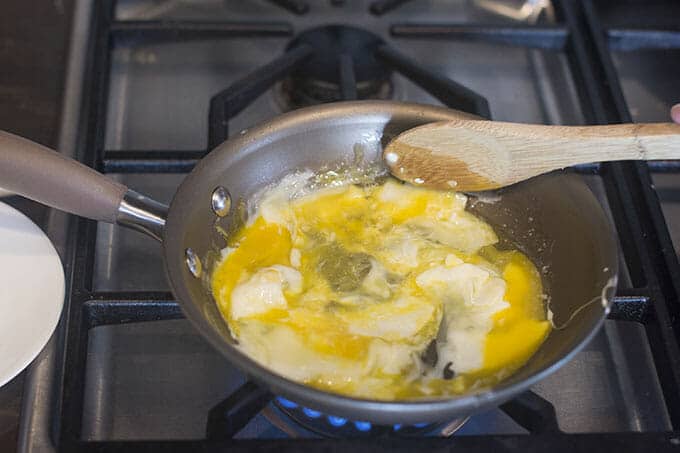 The whites will be mostly set and there will still be some runny yellow yolk.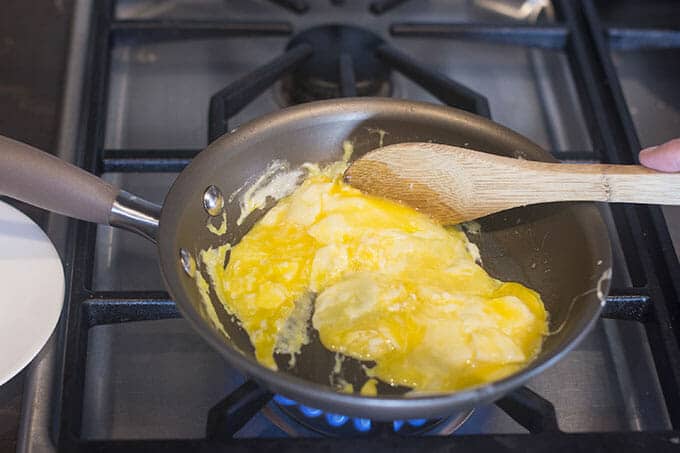 Keep cooking and stirring occasionally until the yolk is fully set.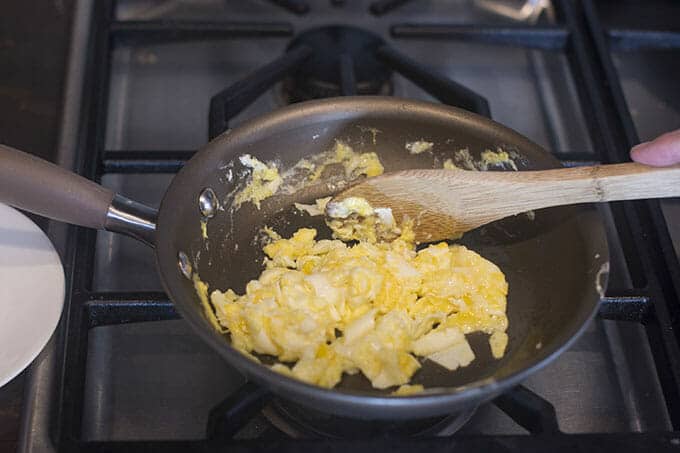 Enjoy!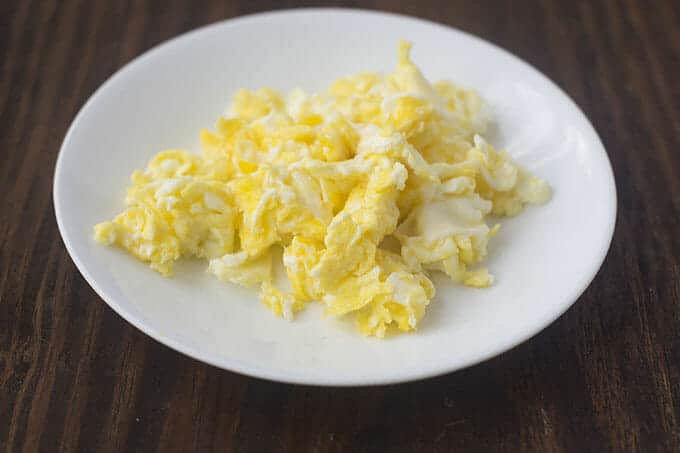 Print
Hard Scrambled Eggs
Hard Scrambled Eggs are the kind found most often in American diners. Learn how to make them at home here.
Author:
Prep Time:

1 minutes

Cook Time:

4-5 minutes

Total Time:

5 minutes

Yield:

1 serving
Ingredients
1 tsp

. butter or margarine

2

large eggs
Melt the butter in a skillet over medium heat.
Crack the eggs into the skillet.
Allow the whites to begin to set and then use a wooden spoon or spatula to break the yolks. Stir the whites and yolks together for a moment.
Cook, stirring every 30 seconds or so until the whites and the yolk are fully set and dry, 2-3 minutes.
Transfer to a plate and eat.