What is the best way to make scrambled eggs? We did the taste test to find out!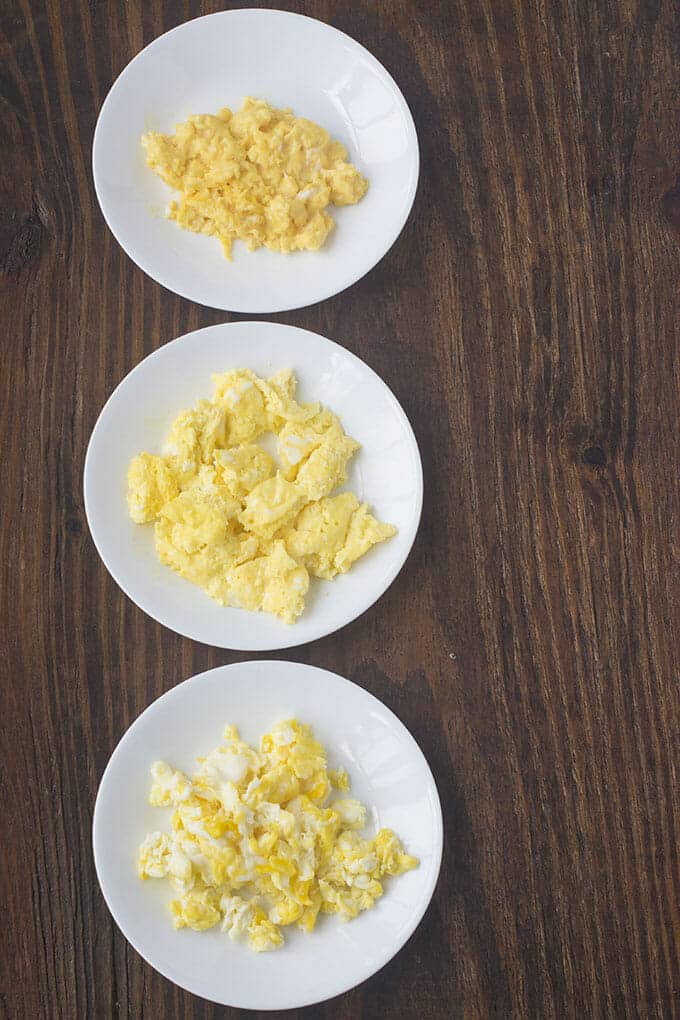 Recently we showed you three different ways to make scrambled eggs.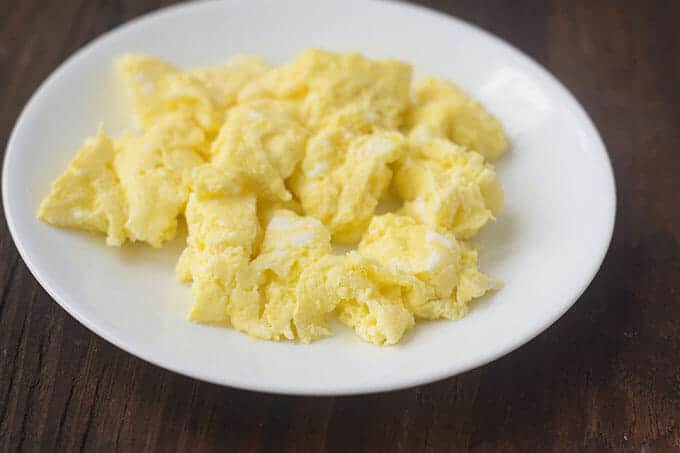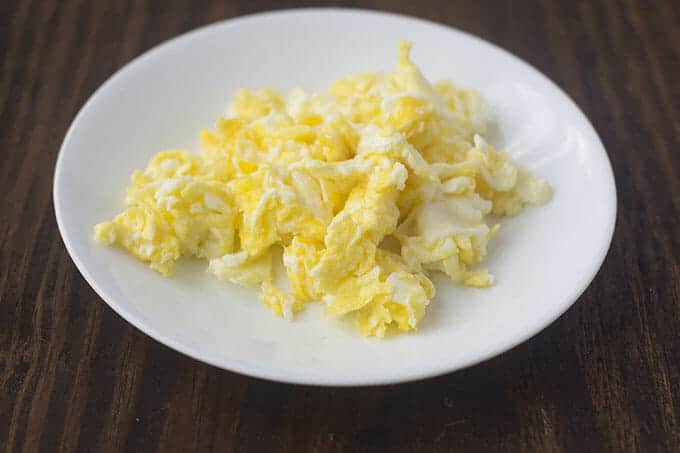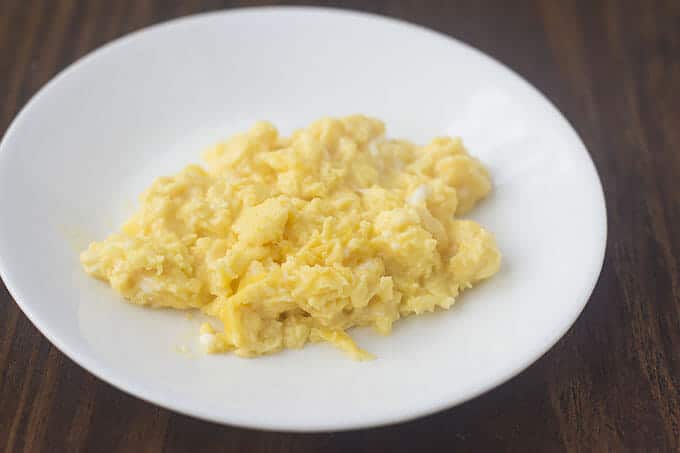 The hard and soft eggs are cooked on the stove top. The main difference between them is how quickly and fully they're cooked. Hard scrambled eggs are cooked over a medium temperature until they are fully set and dry. Soft scrambled eggs are cooked over a low temperature and are removed from the skillet while still slightly damp. The difference is mostly in the texture. The hard eggs are drier and a bit spongy whereas the soft eggs are softer and creamier.
Technically, you could make microwaved scrambled eggs that have either a hard or soft texture. For hard, cook them until there is no liquid or shine remaining. For soft, stop cooking when a bit of liquid or shine remains but stir them to distribute the uncooked egg throughout the mixture.
Which Method of Scrambling Eggs is Best?
The microwaved eggs are the most convenient. There's just one bowl that is dirty at the end and they cook very quickly. Additionally, you don't add fat to microwaved scrambled eggs so they are leaner. Note that there's nothing stopping you from adding a bit of butter at the end, but it's not required for the cooking process.
The next most convenient are the hard scrambled eggs because you can crack these straight into the skillet, no bowl required. The soft scramble require you to use a bowl to whisk the eggs together as well as a skillet to cook them in.
Of course, you could crack eggs into a bowl and whisk them when making hard scrambled eggs or you could crack eggs directly into the skillet for soft. The results would be a bit different but not major. The crucial difference between these two styles is how well-cooked the eggs are.
For hard scrambled eggs, the eggs are fully cooked through and dry. For soft scrambled they are slightly less well-cooked with a wet look, yielding a creamy texture. When trying to decide between these two, ask yourself how well done you like your eggs. Do you like sunny side up eggs? Do you like soft boiled dipping eggs? If you answered yes, then you might really like the soft scrambled eggs. If, on the other hand, you're an over-hard and hard-boiled person, you will likely prefer hard scrambled eggs.
Having done the taste test, my preference is for soft scrambled eggs. I like that creamy texture. Admittedly though, I almost always make a hard scramble in the microwave. It's too convenient to pass up!
This post originally appeared in May 2018 and was revised and republished in April 2021.