Knowing how to make Microwave Scrambled Eggs is a must for when you're in a pinch. Here's why.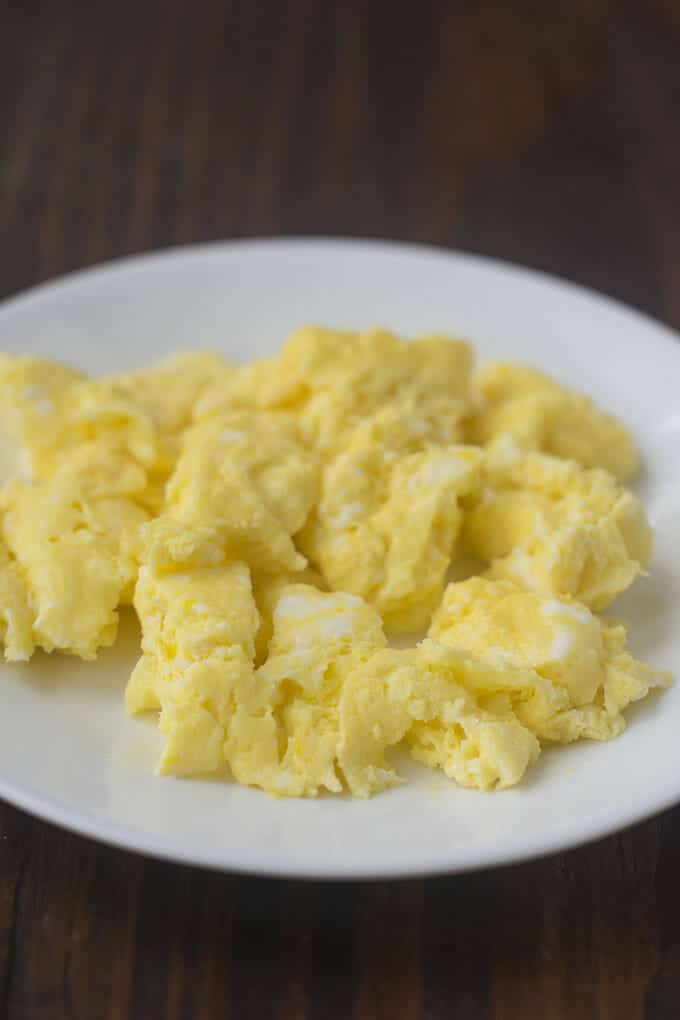 Did you know that you can make scrambled eggs in the microwave? It's really easy and they taste great. Here's how you do it.
Making Microwave Scrambled Eggs:
Crack your eggs into a microwave-safe bowl.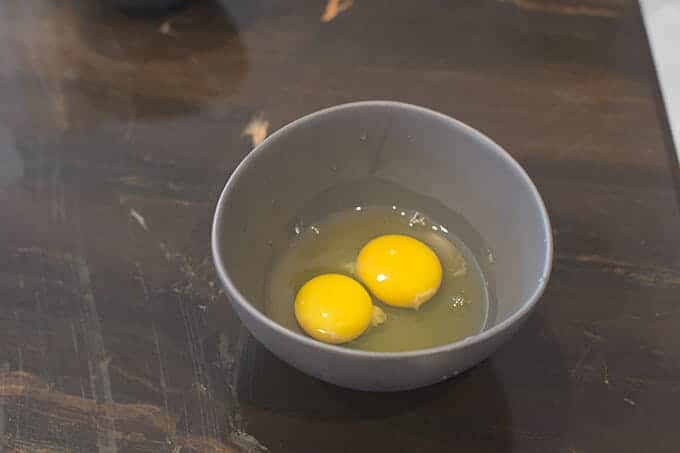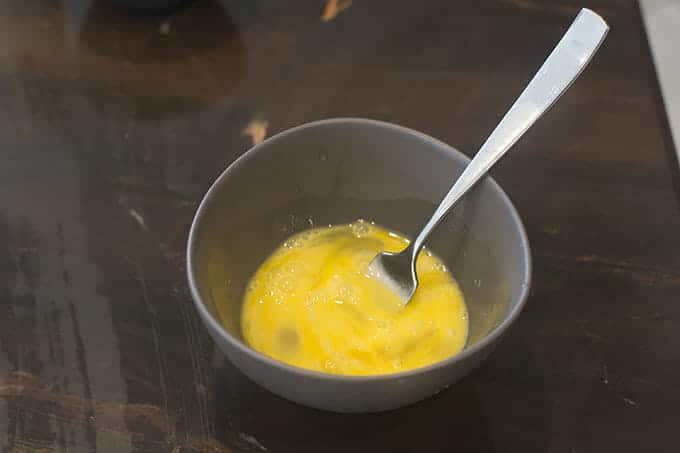 Whisk them up using a fork. If you want them to have a streaky white-and-yellow appearance once they're cooked (like the scrambled eggs we often get in American diners) don't mix them super-well. If you want a homogenous yellow, whisk until the whites and yolks are fully incorporated into each other. The batch below still has streaks of unmixed whites so you will get some white in the scrambled eggs once they're cooked.
If you ignored my instructions about starting with a microwave-safe bowl (I clearly ignored these instructions myself!) transfer eggs to a microwave-safe bowl now. Microwave for 30 seconds. They'll look like this where the eggs near the outer edges of the bowl cook before the middle.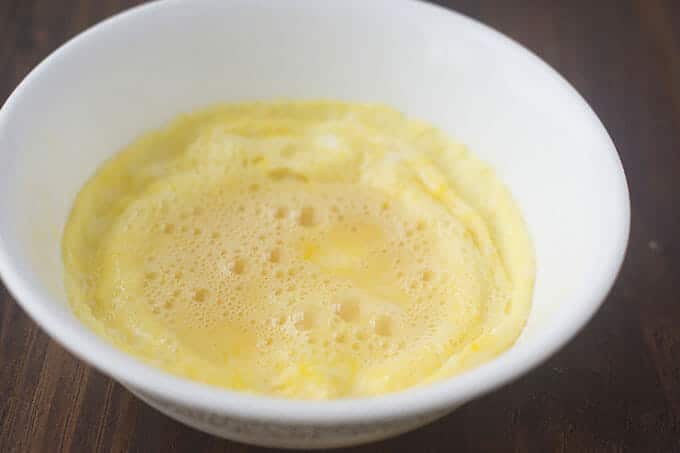 Stir it up so that the cooked egg is dispersed throughout the uncooked egg. Like this.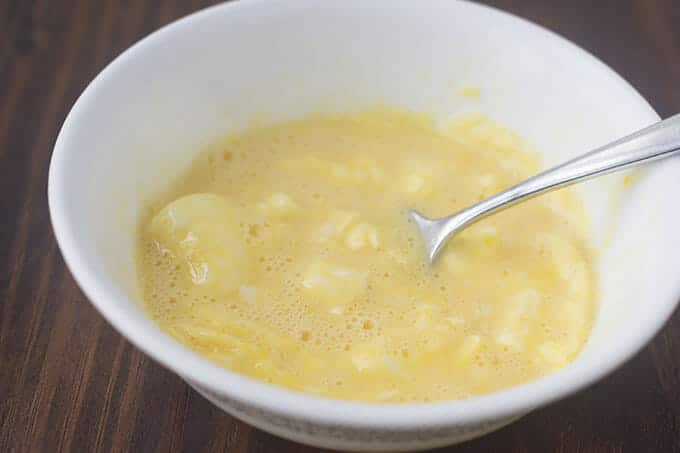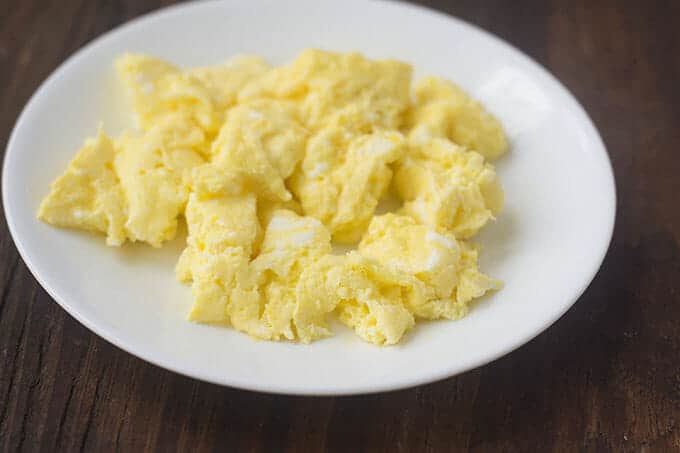 Microwave for 20 seconds at a time, stirring after each time, until the eggs are cooked to your desired doneness. These ones are fully cooked and dry (called Hard Scrambled Eggs). If you prefer them creamier and softer, you can cook for less time, stir and then serve. If you like that, it's called Soft or French Scrambled Eggs and you can learn how to make them on the stove here.
This post originally appeared in May 2018 and was revised and republished in April 2021.