Soft Scrambled Eggs (The French Method)
French-style scrambled eggs have a soft and creamy texture. They're easy to make and aren't that different in method from regular scrambled eggs.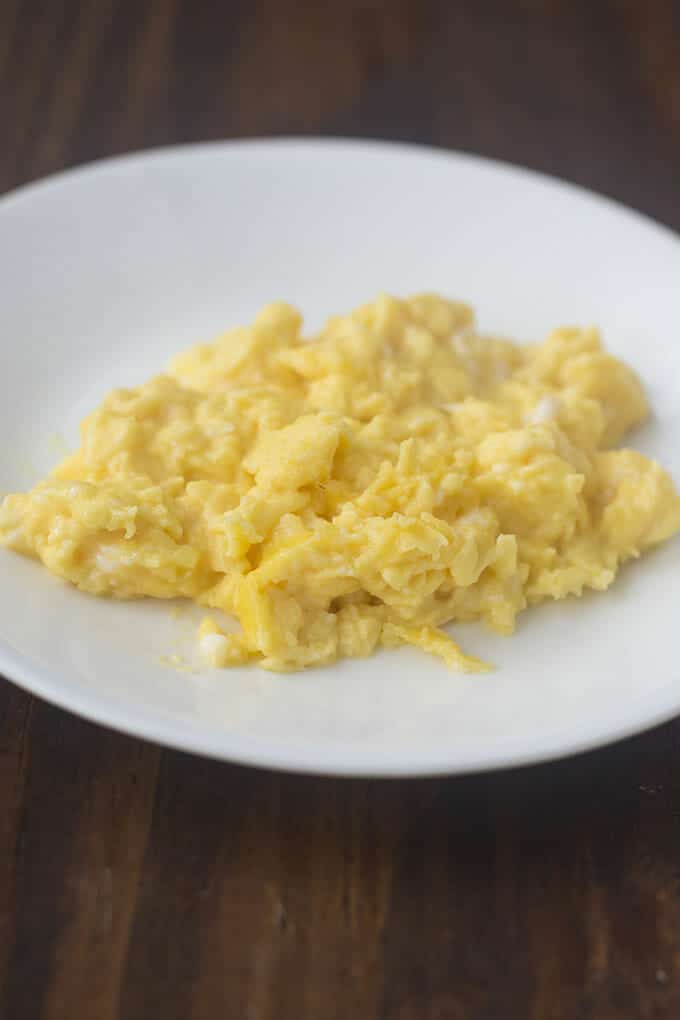 Unlike hard scrambled eggs, French scrambled eggs are not cooked through until dry. Instead, they are cooked slowly over low heat and stirred often so that no eggs are in contact with the pan for long enough to dry out. The final product has a smaller curd structure because of all that stirring.
These scrambled eggs are very creamy in texture. Note that some Americans dislike this because it seems like the scrambled eggs are partly raw. If that's you, you can cook them for longer until dry or try the American hard scrambled method.
How to Make French Scrambled Eggs
Crack the eggs into a bowl.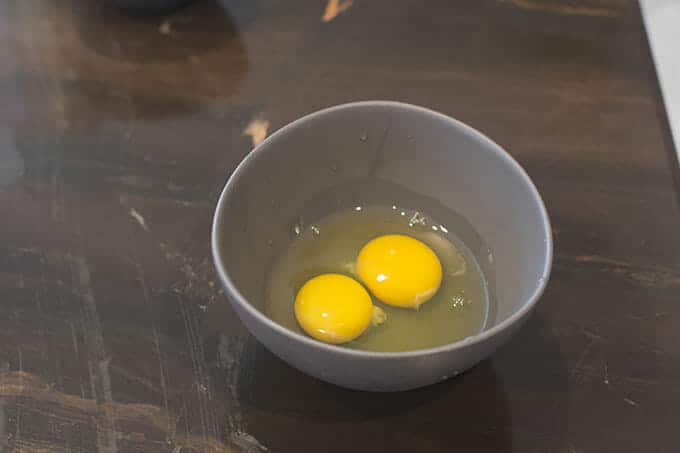 Whisk a bit. Ideally the yolks and whites will be fully incorporated into each other. These ones below could use a bit more whisking.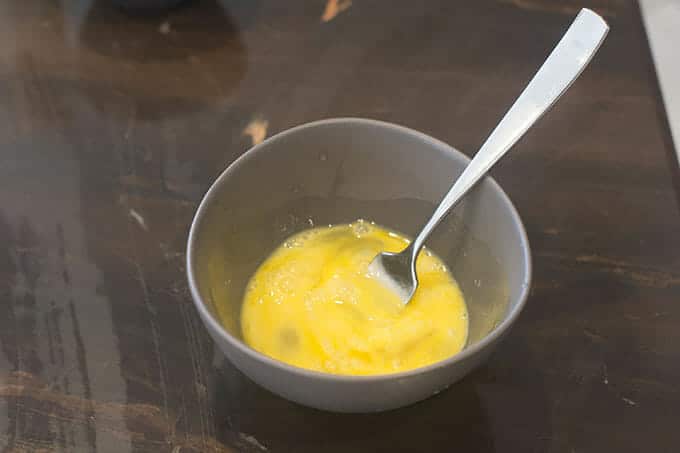 Melt 1 teaspoon of unsalted butter in a small skillet over low heat.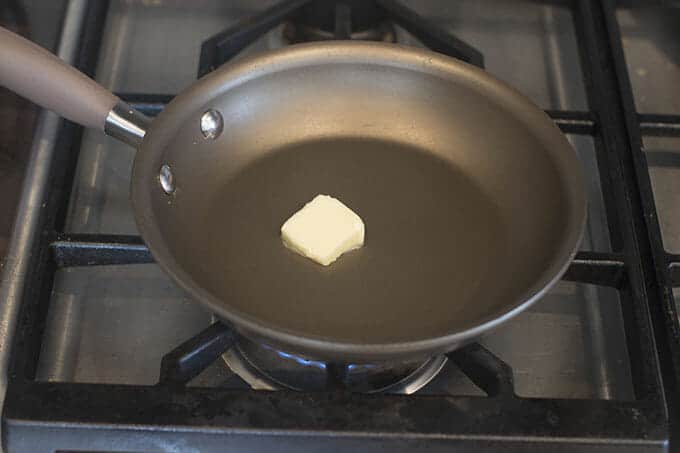 Once melted, pour the eggs into skillet.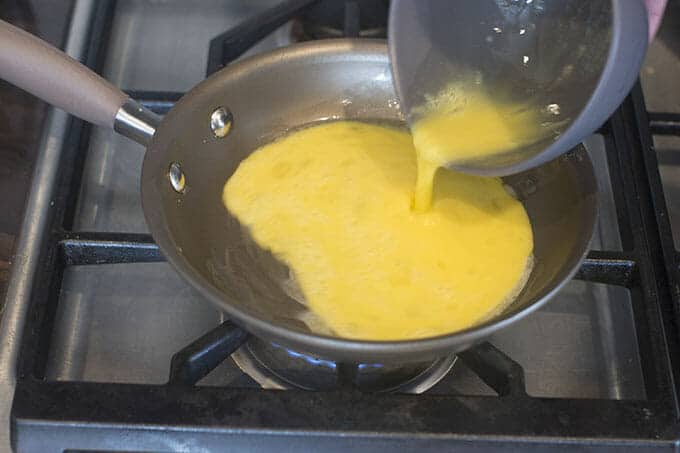 Stir.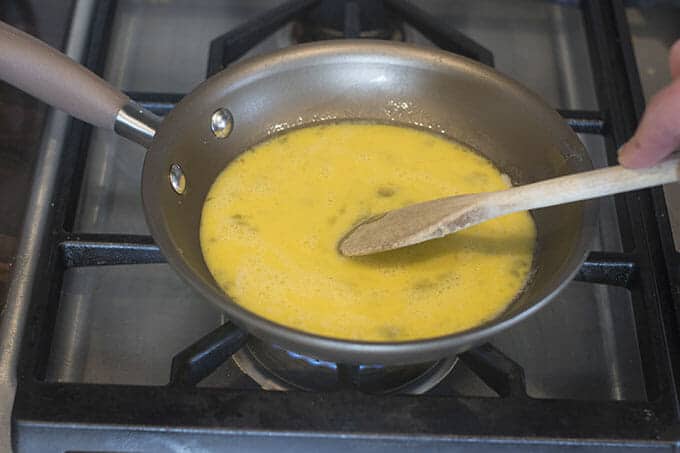 After a bit, some of the egg will start to solidify and form curds.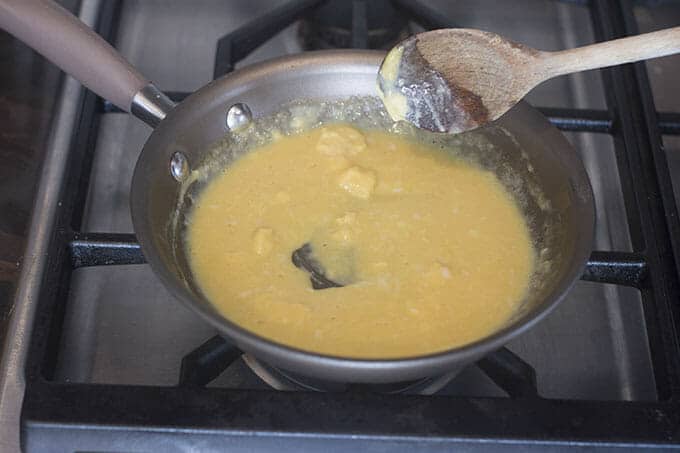 As they continue to cook, they'll start to solidify more quickly and you need to keep stirring to stop them from getting too well done.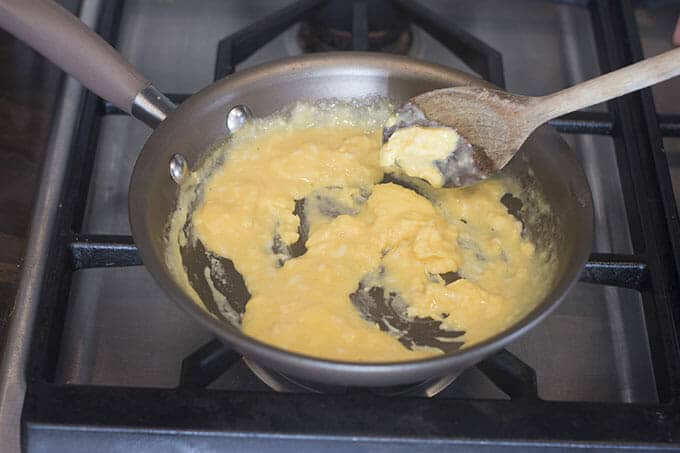 When they're cooked mostly through but are still slightly wet, transfer them to a plate. They'll have a nice, soft, creamy texture.