There's a lot of confusion about orzo. Is it a pasta or a rice? We've got the answers you've been craving!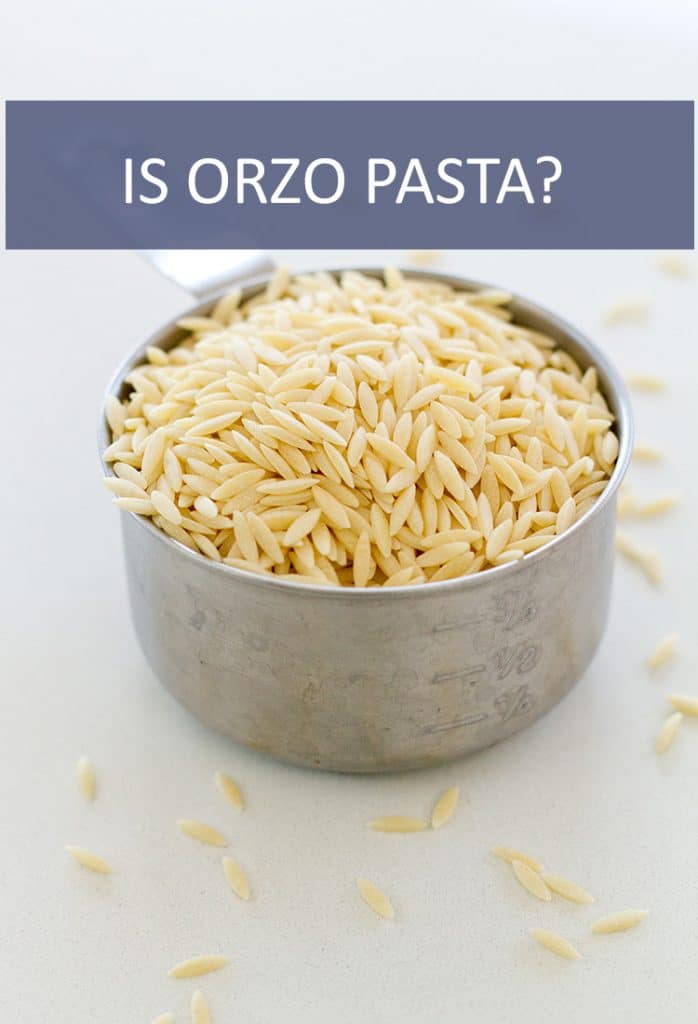 The Short Answer
Yes, orzo is a form of pasta.
The Long Answer
I've heard many people ask the question, "can I just substitute rice in this recipe with orzo?" Well… in theory you CAN, but then it stops being a rice dish. Orzo is not rice, it is a pasta. The confusion comes from orzo being shaped like rice, as well as one of its other common names, risoni, which literally translates from Italian as "big rice."
Both orzo and rice have differing textures, despite looking similar. They're as different from one another as rice is from spaghetti. You wouldn't make rice and meatballs with tomato sauce, just like you wouldn't make jambalaya with spaghetti or ziti. They're both grains, yes, but they're two totally different foods.