Here we have two custard desserts that stand up on their own with no bowl required. So are panna cotta and flan the same thing?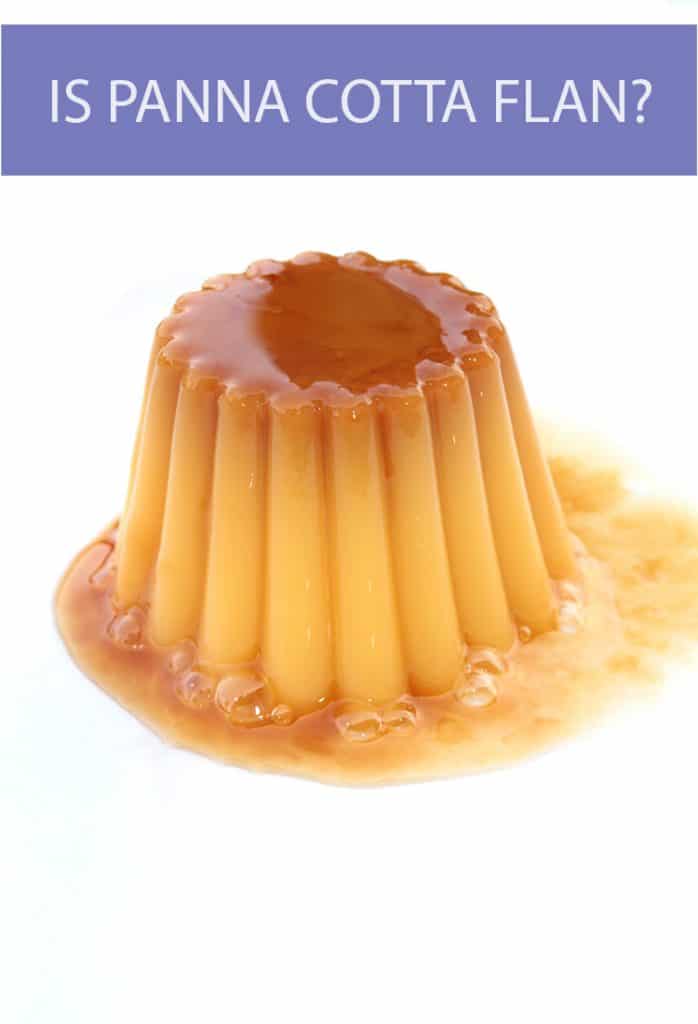 The Short Answer
No, panna cotta and flan are not the same thing.
The Long Answer
Panna cotta is one of the "in" desserts right now. I feel like when someone sees a plate of panna cotta they have this immediate reaction that it's just flan with a more pretentious name, but that's actually not the case.
Yes, when I see a custard dessert standing up on its own my immediate thought is "flan" but there's one major difference between these two desserts that makes them completely different in my book.
For all of our British readers, I'm sorry but I'm not talking about your version of flan in this article. For all of our American readers, British flan is more of a pastry, like a sweet tart. It involves some form of pastry and a sweet or savory filling.
The flan we're talking about here is mostly found in Spanish speaking countries and the U.S. It is a custard made from whole eggs, milk, sugar, and cream. Flan is unique in the custard world because it stands up on its own outside of a bowl. That's because the custard uses whole eggs and not just egg yolks like many others. The egg whites give some structure to the flan which is what gives it its jiggly "I don't need no stinkin' bowl" attitude.
Panna Cotta actually comes from Italy, and much like flan, it is also a custard that stands up. However, the core difference here comes from the base ingredient. Panna cotta does not use eggs, it is a gelatin-based custard, which is what gives it structure and allows it to stand.
Because it uses gelatin, panna cotta is a much lighter custard than flan and it is more versatile with different flavorings.
Do you prefer panna cotta over flan? What is your favorite flavoring for each? Sound off in the comment section below and let us know!