When you open a can of RoTel it might resemble salsa, but is it actually salsa? Are these two products the same thing?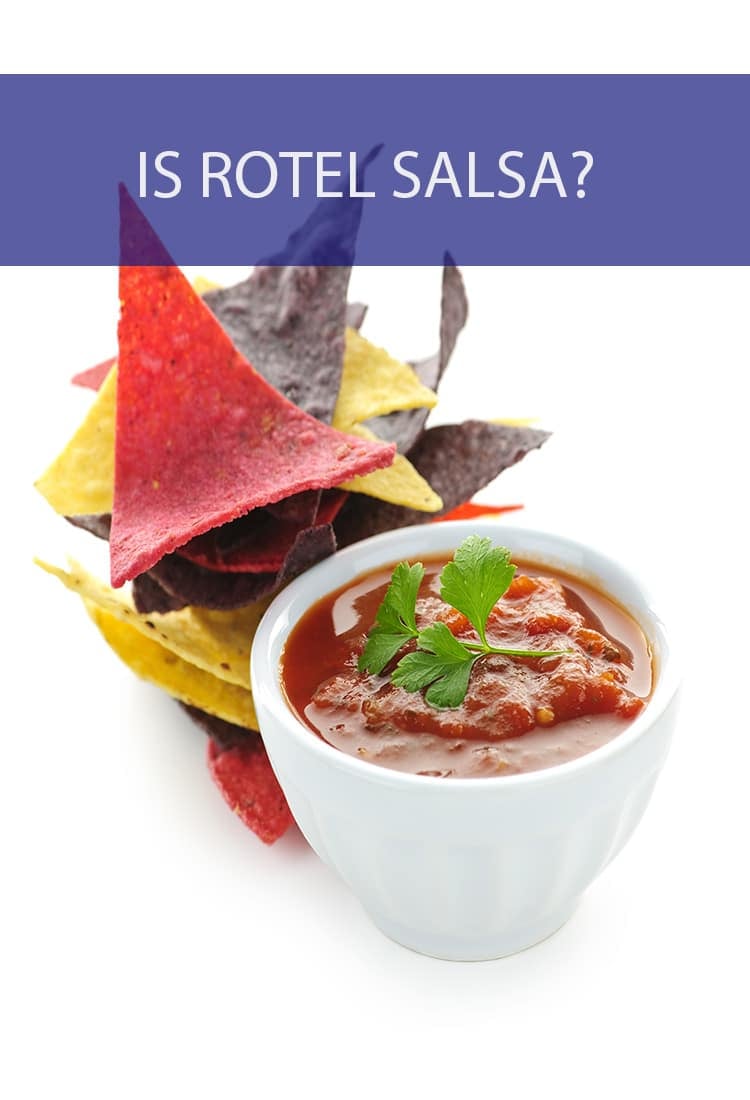 The Short Answer
No, RoTel and Salsa are not the same.
The Long Answer
When you open up a can of RoTel, it could be easy to mistake it for salsa. They have a lot of the same characteristics, namely red tomatoes and green chiles.
However, salsa is more complex than your typical can of RoTel.
When you look at the label of a RoTel can, you'll see that there are only a few ingredients. It is made from tomatoes with juice, water, chopped green chili peppers, and less than 2% of salt, citric acid, calcium chloride, spice, and natural flavor.
Salsa is far more complex. A jar of Tostitos chunky salsa includes tomato puree, diced tomatoes, jalapeno peppers, onions, vinegar, salt, garlic powder, and natural flavors.
While salsa has a lot more going on, if you were strapped for time, needed salsa, and all you had was a can of RoTel, you could make do. Just season it with some garlic powder and maybe a little vinegar to get the full salsa effect.
Need to find a use for that can of RoTel in the pantry? I suggest our Bacon Cheeseburger Dip or Queso with Cheddar! They both use the slow cooker and are great for parties.
Have you ever used RoTel for your salsa? Sound off in the comment section below and let us know!