Before you steep that teabag into some water, ask yourself if what you're dropping in is actually an herb, or is it a spice?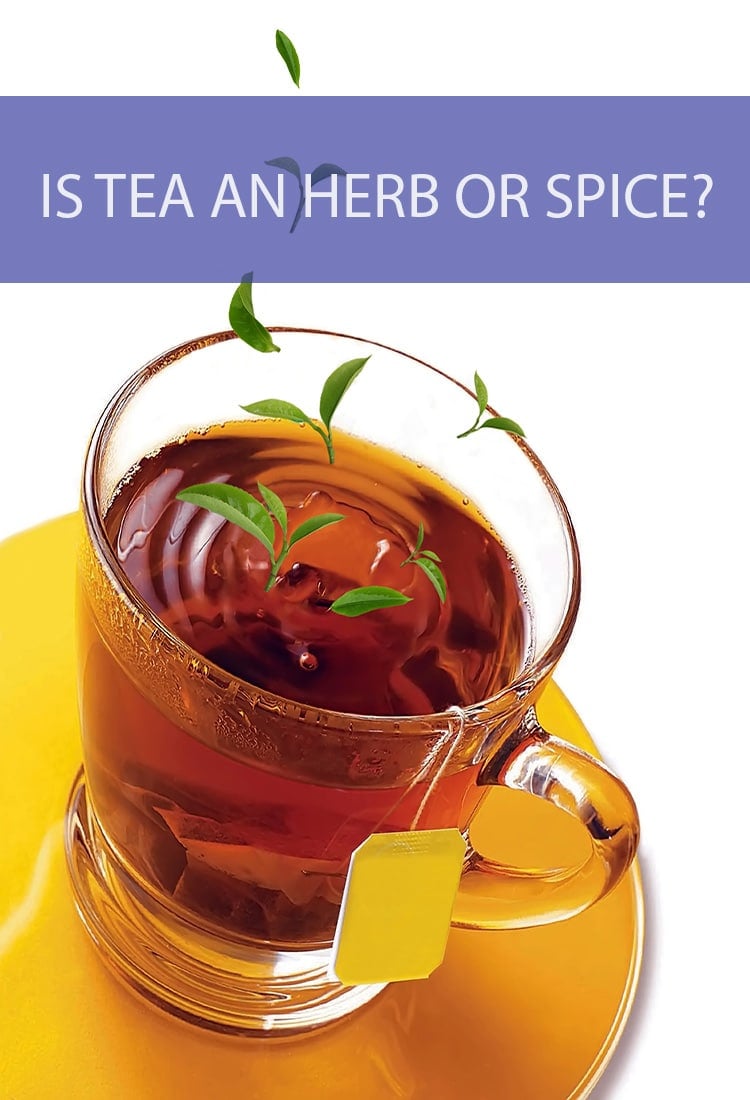 The Short Answer
Tea can be considered both an herb or a spice, but we consider it to be an herb.
The Long Answer
Fair warning, this is going to be one of those articles where I'm extremely non-committal. Because when you're dealing with the classification of tea, it's not entirely clear whether you can consider it an herb or a spice. I know, you're likely thinking that's a cop-out answer, but we will explore the definitions of both terms and try to come up with a concrete answer for you to bring up at your next tea party.
An herb typically comes from the leaf of a plant. They can be used either fresh or dried. An example of a fresh herb would be cilantro, while a dried herb would be something like thyme. Herbs often originate in temperate zones.
Spices almost always come from the tropics. That's why trading through tropical regions was called the Spice Route. Whereas herbs come from the leaves of a plant, spices are generally made through seeds, bark, and other parts of the plant. All spices are dried and fermented before being used.
Tea is made from the leaves of a tea bush. One might think that automatically makes it an herb. However, it has to be fermented before being used, much like a spice. Are you starting to see why this is such a difficult distinction to make?
Herbal tea is classified as an herb. But herbal tea is not actually considered to be "real tea," as we've discussed in other articles. Real tea comes from a tea bush, whereas herbal tea comes from other plants. But herbal tea also comes from leaves. Therefore, as regular tea is similar, despite the fermentation process, I would consider tea to be an herb before a spice.
That's my story, and I'm sticking to it. Don't agree? Let us know in the comments below!