Paninis make for an outstanding meal, but are they considered to be sandwiches?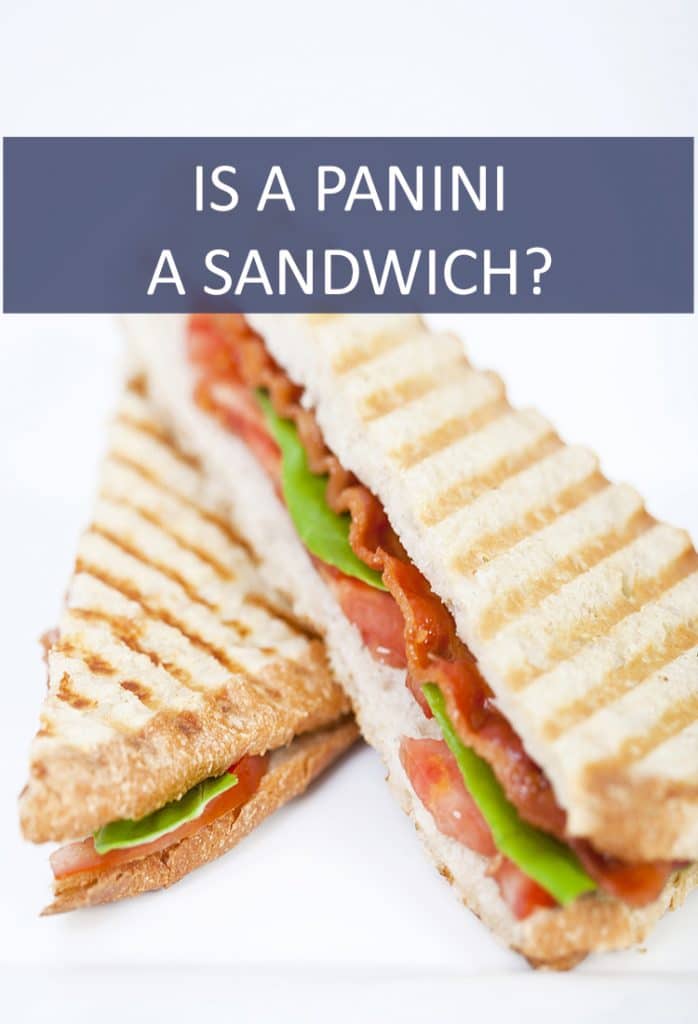 The Short Answer
Yes, paninis are sandwiches.
The Long Answer
Paninis are the perfect hot lunch. These compact meals made from grilled bread have become a favorite of trendy establishments the world over. But are they technically sandwiches? This is a topic that is near and dear to my heart as sandwiches are my absolute favorite food.
Paninis are indeed sandwiches. A sandwich is food placed on or between slices of bread. It draws its name from John Montagu, the Fourth Earl of Sandwich, who is credited as its inventor.
A panini is a sandwich made from bread that is not sliced bread and grilled on both sides, usually using some kind of press. This is why a grilled cheese sandwich is not a panini. A perfect panini is nice and crispy on the outside and warm and gooey on the inside.
They first became popular in the 1970s and 80s as a favorite food of patrons in Milanese bars in Italy. The trend came across the Atlantic, where restaurants in New York City began to prepare them. Paninis have become so popular in our culture that grills were created solely to prepare this special sandwich.
So, while all paninis are sandwiches, not all sandwiches are paninis.