Are these various cuts of meat all the same thing? What's the main difference between Schnitzel, Scallopini, and Cutlets?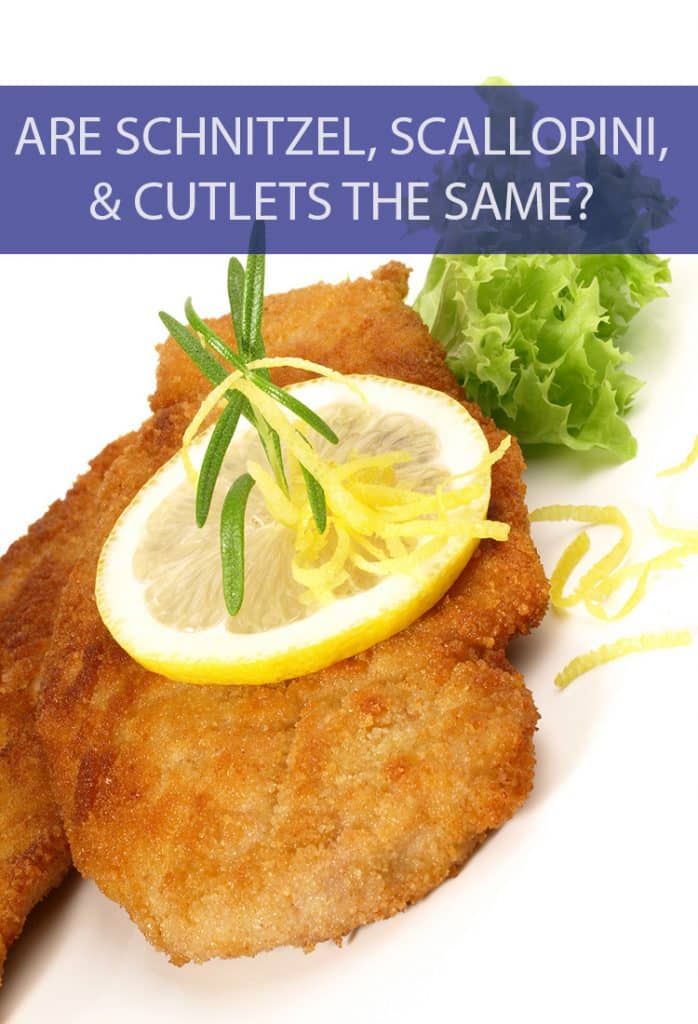 The Short Answer:
Yes, Schnitzel, Scallopini, and Cutlets are essentially the same thing.
The Long Answer:
All three of these food items are thinly sliced meat that is tenderized or run through a cubing steak machine.
The interesting thing about schnitzel, scallopini, and cutlets, is that they can be cut from almost any kind of meat. I've seen these terms be applied to chicken, beef, pork, turkey, veal, lamb and more.
When prepared, they are typically breaded in an egg and flour combo and fried. (Though not always.)
So why do they go by different names? Location, location, location.
It all boils down to where you're from.
Scallopini is an Italian translation of the French term Escalope, whereas Schnitzel is a Bavarian term and tends to be very thin. The word cutlet was first used in Britain, where it was adapted from the French term côtelette. Classic Italian cotelette is a preparation alla Milanese with bone-in meat. This eventually made its way over to America where a cutlet is at most 1/4″ thick.
So, there you have it. Cutlets, scallopini, and schnitzel are all essentially the same thing that can be prepared in slightly different ways and it's all a matter of geography.
Learn how to make Breaded Chicken Cutlets or skip the frying and try our Baked Chicken Cutlets.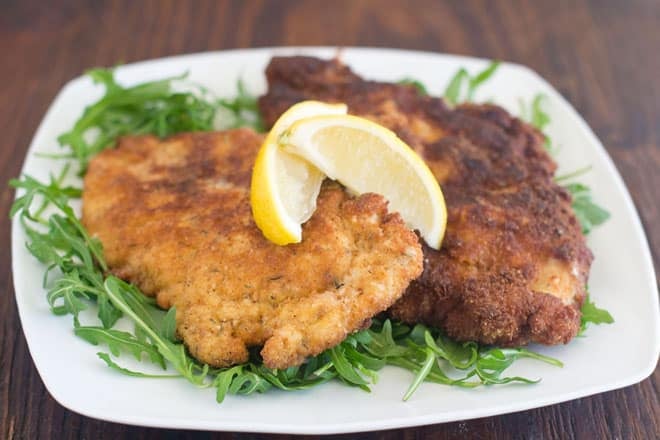 What's your favorite cutlet recipe? Sound off in the comment section below and let us know!