If you like your shrimp with some rice, then you've likely encountered either shrimp creole or shrimp etouffee, but are they the same exact dish?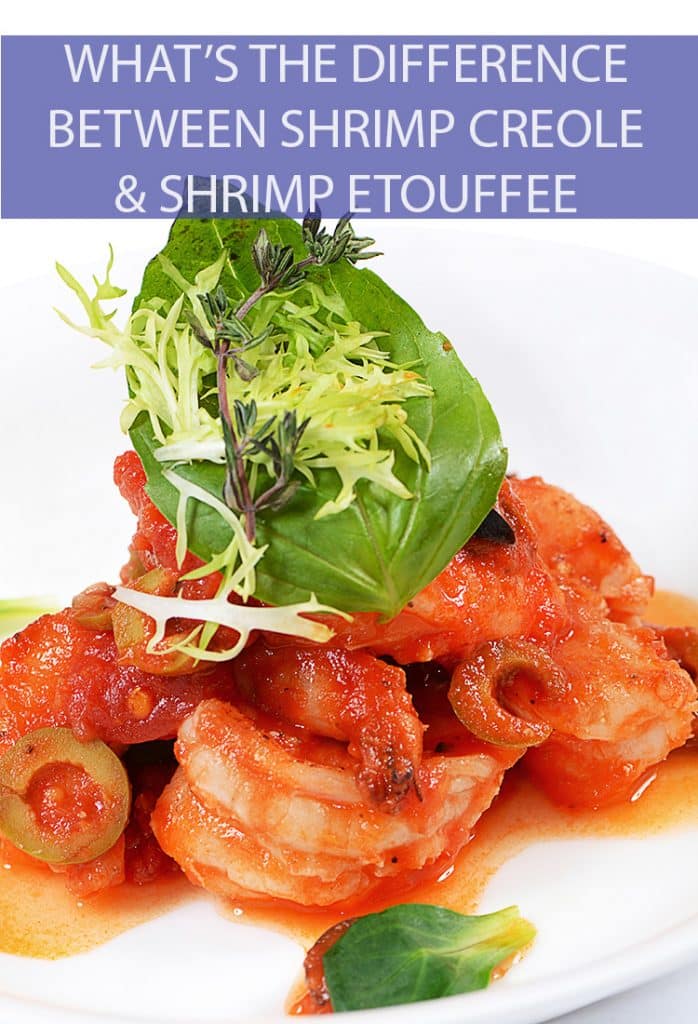 The Short Answer
No, shrimp creole and shrimp etouffee are completely different, yet related, dishes.
The Long Answer
I love shrimp articles. It's such a versatile seafood. One of my favorite things about shrimp both as a cook and an eater is the amazing versatility in its recipes.
That brings us to two similar dishes with a few key differences. Shrimp Creole and shrimp etouffee are both served over rice and feature a wealth of additional ingredients with a sauce base. They're definitely related. I'd call them first cousins at best because they're cut from the same mold (not literally) but there are a number of variances that make them quite different.
Let's start with shrimp creole. This is a pretty standard shrimp and rice dish which uses tomato as the base of its sauce. The sauce is thin and the whole dish tends to be redder in color. Shrimp creole features a bunch of ingredients, usually comprising tomato, rice, shrimp, peppers, and okra.
Shrimp Etouffee comes from a French word which translates to "smothered" and it lives up to that moniker with its gravy-like sauce. Again, it's shrimp with rice but the major difference is that the sauce is made of a thick roux, which combines butter and wheat flour. It's also usually spicy and uses quite a bit of cayenne pepper. In terms of color, you're looking at an orange dish with some brown streaks. Etouffee is usually made from shrimp (duh), rice, celery, peppers, green onion, and roux.
So there you have it. Two shrimp and rice dishes that can definitely be compared but should never be mistaken for one another.
What is your favorite shrimp dish? Do you prefer shrimp creole or shrimp etouffee? How much spice do you like in your shrimp dish? Sound off in the comment section below and let us know!