Homemade Pumpkin Pie Spice
Find out how to make your own pumpkin pie spice and why it's even better than store-bought pie spice.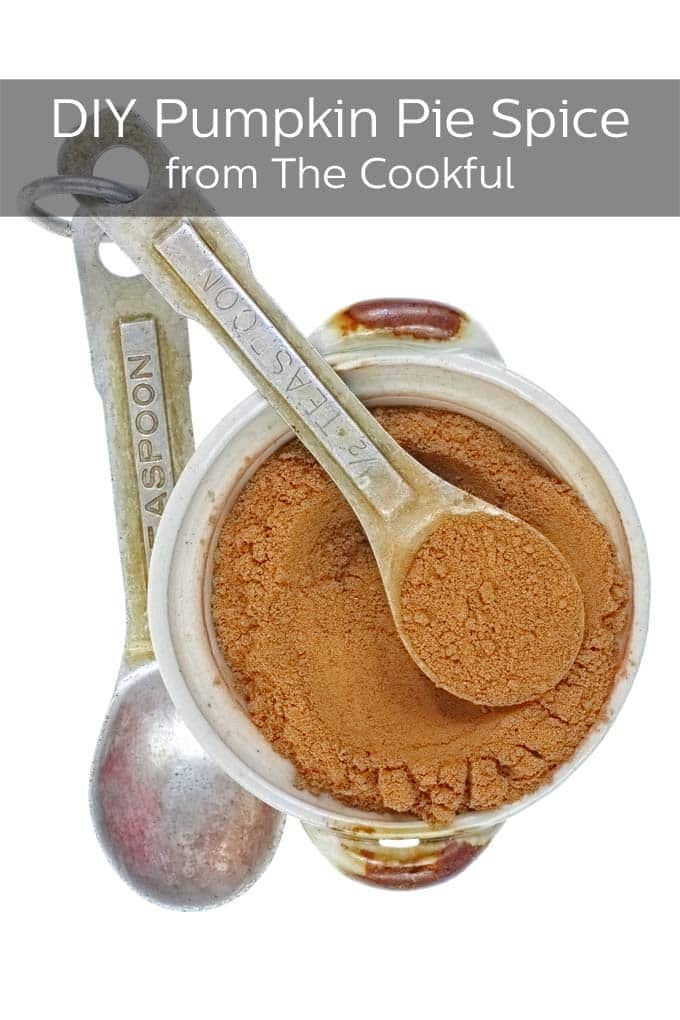 Pumpkin pie spice is everywhere. Pumpkin spice lattes, cookies, M&M's, face wash, lotion … You get the picture. Why all the hype? We think it's because pumpkin pie spice is a mix of some seriously comforting spices, which is just what everyone's craving when autumn hits.
What's In Pumpkin Pie Spice?
Let's break down this mystery spice blend. There are four common spices that make the blend – cinnamon, ginger, allspice, and nutmeg. Some people (me!) throw in a bit of ground cloves. And some people (not me!) add mace. That's it.
Wait, Is There Pumpkin In Pumpkin Pie Spice?
No. Pumpkin pie spice is the mix of spices that are often found in pumpkin pie, but there is no actual pumpkin or pumpkin flavor in pumpkin pie spice.
Why Make Your Own Pumpkin Pie Spice?
You can absolutely buy pumpkin pie spice at the grocery store. Nobody will judge you. Promise. But I think it's better to make your own. Why?
It's all about customization, baby. If you don't like nutmeg (a lot of people don't), you don't have to put any in. If you're in love with cinnamon, you can add extra. Go for it and give it a try.
I'm giving you my favorite recipe for Pumpkin Pie Spice below, but feel free to adjust to your liking.
The other reason to make your own pumpkin pie spice is that you can make a small quantity. That way, you can use up what you made and not have it sitting in your cupboard mixed and unused for ages. If you have an old jar of pumpkin pie spice in your pantry, chances are it has lost a lot of flavor. To have maximum flavor, use fresh spices. And just make a small batch so you use it up while it's still fresh.
How to Tell if Your Spices are Fresh
Before you start making your fabulous spice blend, make sure your spices are fresh. According to McCormick there are three ways:
Look at the color. If it's faded, it's lost some flavor.
Spices should be aromatic, so take a whiff. If you can't smell the goodness, then toss them.
Taste them. If it doesn't taste fresh and strong, then it isn't.
Fresh spices make the best blends. And just a quick tip, ground spices usually keep for three years in an airtight container.
OK, now let's get to it. Here's my recipe for Homemade Pumpkin Pie Spice, but remember, feel free to change it up to your taste. This batch just makes a small amount, about 4 teaspoons. If you want more, go ahead and double it.
Print
Homemade Pumpkin Pie Spice
Find out how to make your own pumpkin pie spice and why it's even better than store-bought pie spice.
Author:
Prep Time: 5 minutes
Total Time: 5 minutes
Yield: 4 teaspoons
Ingredients
2 tsp. ground cinnamon
1 tsp. ground ginger
1/2 tsp. ground allspice
1/4 tsp. ground nutmeg
1/8 tsp. ground cloves
Instructions
Measure all ingredients into a small mason jar. Shake it up. Seal it tightly with the lid.
This post originally appeared in November, 2015 and was revised and republished in November, 2018.