It's called vegetable oil, but does it actually contain vegetables? And if it does, which vegetables go into creating this flavorless oil?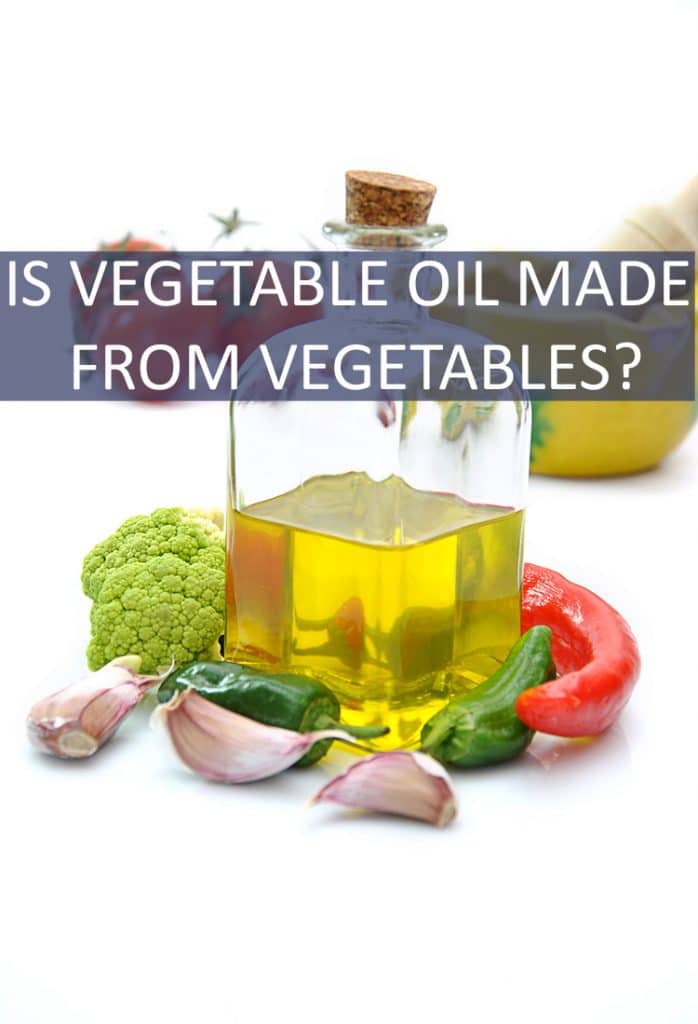 The Short Answer
No, vegetable oil contains no actual vegetables.
The Long Answer
What's in a name, anyway? Clearly, not much stock can be put into what we name our foods when you realize that vegetable oil contains no actual vegetables. It is an oil though, so the name is at least 50% accurate.
So why do we call it vegetable oil? That's a dodgy question. The most common answer I've found is that the term vegetable oil, rather than being descriptive of the ingredients found within, is more of a differentiator, separating plant oils from lard-based shortenings. The term is inclusive of all oils that are derived from a plant as opposed to an animal.
A more accurate name for vegetable oil would be seed oil or plant oil. Up to 85% of what we know as vegetable oil in the United States is actually made from soybeans. The other 15% is mostly a blend of soy and other plant-based oils such as corn, peanut, olive, sunflower, canola, palm or cottonseed. Not a vegetable to be found in the bunch!