When is a Shepherd's Pie no longer a Shepherd's Pie?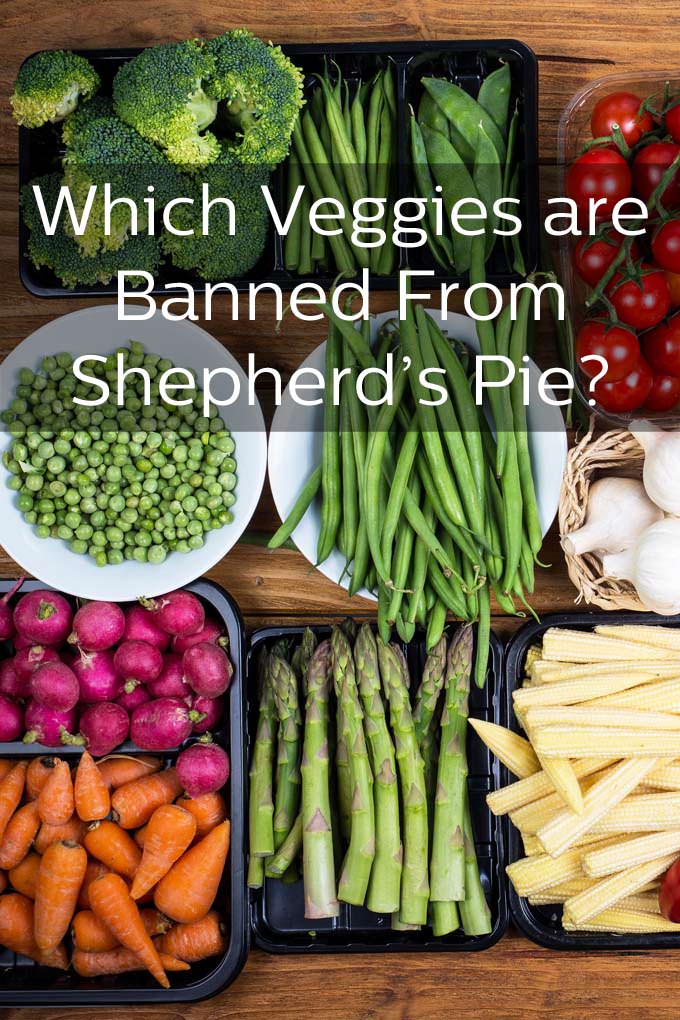 "Let's add in some mushrooms!"
"How about some zucchini?"
"Cabbage?!"
Okay. When is a Shepherd's Pie no longer a Shepherd's Pie? When does it turn into a meat pie? Or a casserole?
I'm a purist foodie at heart. Don't make a cauliflower crust and call it pizza. Please refrain from stuffing a duck inside of a chicken inside of a turkey. You want to blend bananas and call that ice cream? No, no, please. Give me the classics and I'll be happy.
My Shepherd's Pie requires four things: meat, potatoes, gravy and vegetables. Anything more or less, call it what you wish, but it is not Shepherd's Pie.
Now, this is all my own opinion. And I would be glad to hear some rebuttals in the comments if you think that one of these vegetables doesn't belong. Let's get started.
Vegetables Allowed
When I think of Shepherd's Pie I think of England. And when I think of England, these are the vegetables I think of:
Carrots
Turnips
Rutabaga
Parsnips
Peas
Onions
Leeks
Garlic
Mushrooms
I can see corn also as a vegetable, as well as celery used sparingly.
Vegetables Not Allowed
There are some vegetables that do not belong anywhere near a Shepherd's Pie.
Tomatoes (Okay, wait. I'll allow a bit of tomato paste in there. But not, like, huge chunks of tomato)
Lettuce
Spinach
Broccoli
Zucchini
Cucumber (Whyyyyyy????)
Eggplant ( This isn't a moussaka kiddos)
Jicama
Cauliflower
Radish
Beets (Beats me why you'd put this in)
The little baby corn things
Green peppers
Okra
Cabbage
Do you agree? Is there something on this list that you would allow? Did I miss anything?
This post originally appeared in March, 2016 and was revised and republished in March, 2018.