How To Supreme an Orange
Stop in the name of Love! Supreming oranges is as easy as listening to The Supremes belt out Motown favorites. Our Knife Skills series is sponsored by Cutco. Home cooks who use Cutco understand that sharp knives that are comfortable to hold make cooking easier and more enjoyable. Learn more at www.cutco.com

Want to know how restaurant chefs get those perfect citrus slices with no pith and no membranes? Well there's a name for that technique: it's called supreming. It's just a fancy word for something that really isn't that difficult. With a little practice you'll be a master at this method, and your salads will look oh so classy.
Step#1
Use a classic chef's knife to slice off the top and bottom of your orange.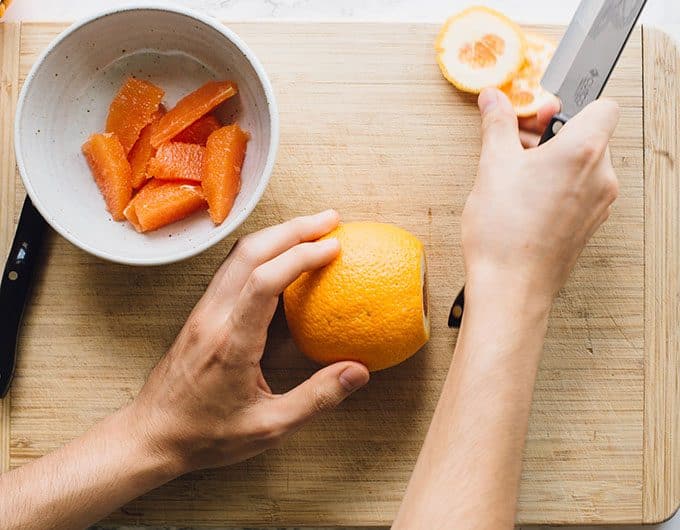 Step#2
Stand your orange upright on the cutting board. Starting at the top of the orange, guide your chef's knife down to the base, curving the knife with the shape of the fruit. Continue all the way around the orange until all of the rind and pith is removed. If you have white pith left on the outside of the orange, go back around and slice it off.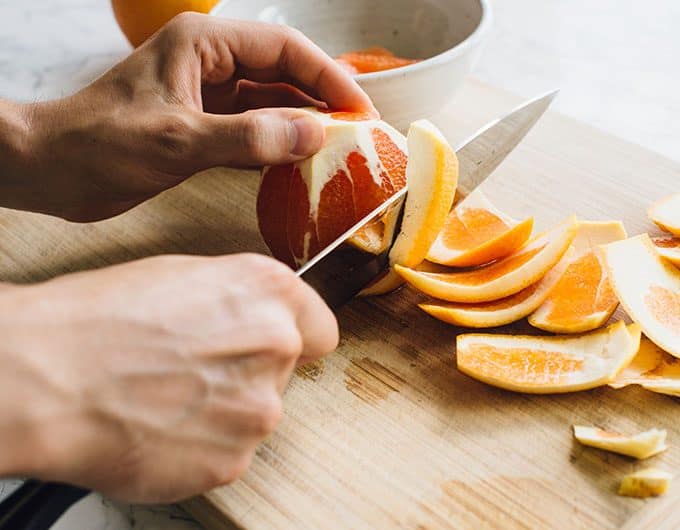 Step#3
Once all the pith is removed, you'll be able to see the membranes between each orange wedge. Use a paring knife to slice along the inside of the membranes.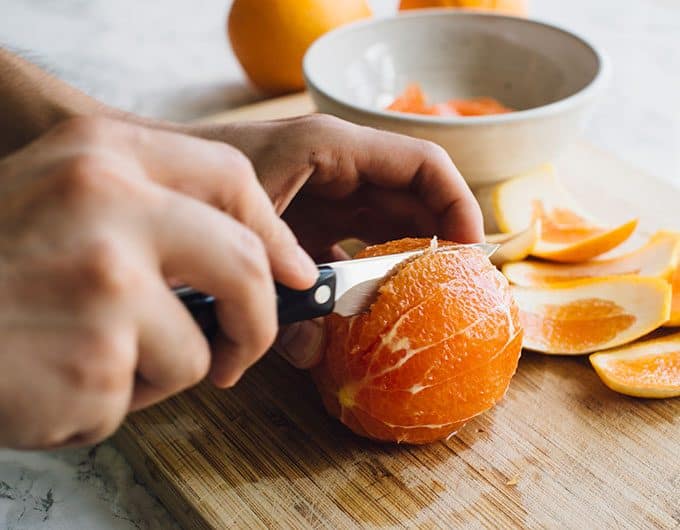 Step#4
Lift out your supremed orange wedges and place them in a bowl. Now they're ready for a recipe or a snack!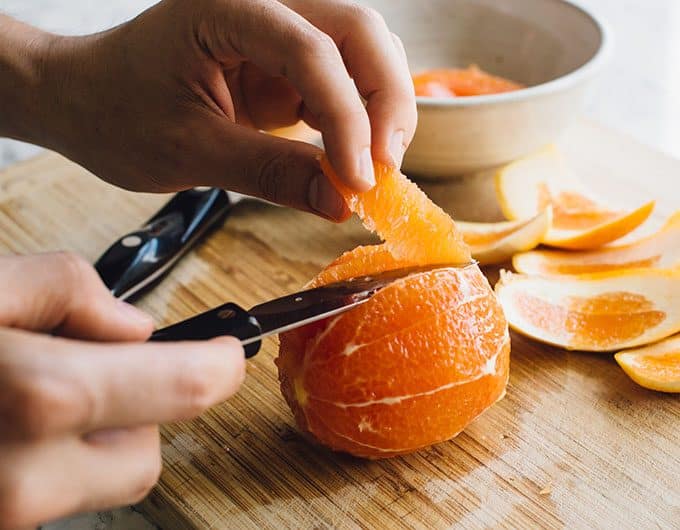 Print
Disclosure: This article is sponsored by Cutco. All opinions are ours and honest.