Minty alcoholic beverages should all spring from the same source, right? Are mojitos and mint juleps the same thing?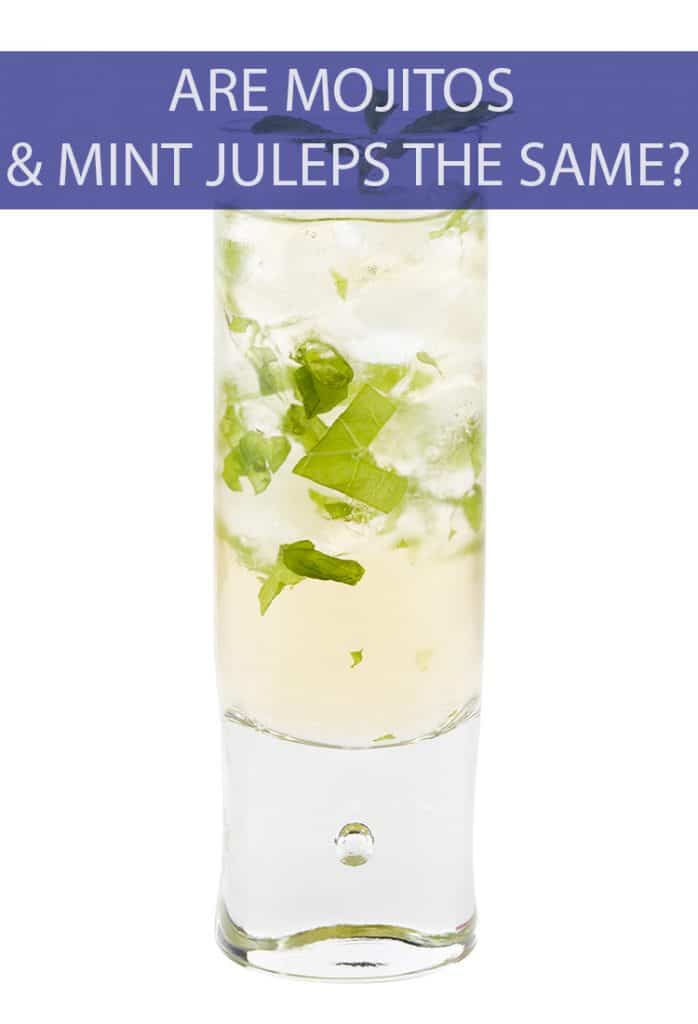 The Short Answer:
No, they're completely different drinks with different base ingredients
The Long Answer
If you live in the south during the summer there's a chance that at some social function you'll be offered either a mint julep or a mojito.
These are both minty alcoholic beverages, so they get confused for one another quite a bit. However, they are two very different drinks.
Let's start with how they are alike.
Both mint juleps and mojitos utilize a garnish of fresh mint sprigs. These leaves are muddled with simple syrup or superfine sugar. The mint is pushed down with a spoon or wooden utensil in order to release the mint oils into the sugar where they merge together.
Mint juleps are traditionally made with Kentucky style bourbon and crushed ice. Once the muddling process is complete the bourbon is poured in before the ice. The ice will sink into the glass which makes the outside of it get all frosty. This gives the mint julep its distinctive appearance.
Mojitos use cubed ice, lime juice, seltzer water, and rum. It is shaken (not stirred) in a covered cup without the seltzer. Once it's poured into a serving glass the seltzer is added in.
So, as you can see, while these two beverages both utilize mint sprigs, they are not the same thing at all.
Now that you know the basics, why not mix it up a bit? Cool off with our Frozen Mojito or try a refreshing Strawberry Mojito.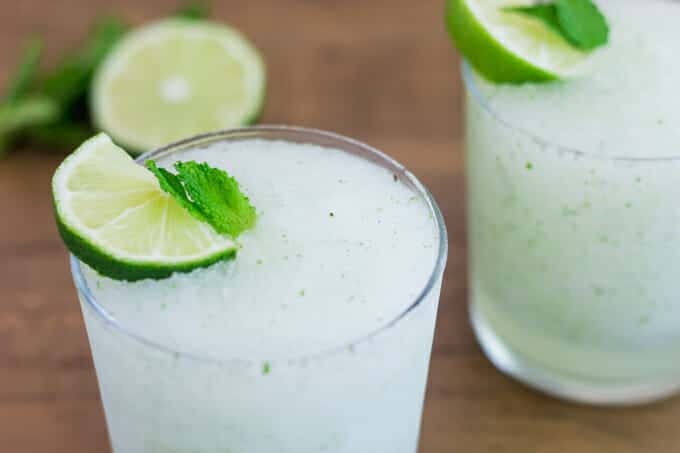 Do you prefer the classic versions or is there a variation that you love? Tell us in the comments!