Taco and chili seasoning packets look the same and have a lot of the same ingredients. Are they interchangeable?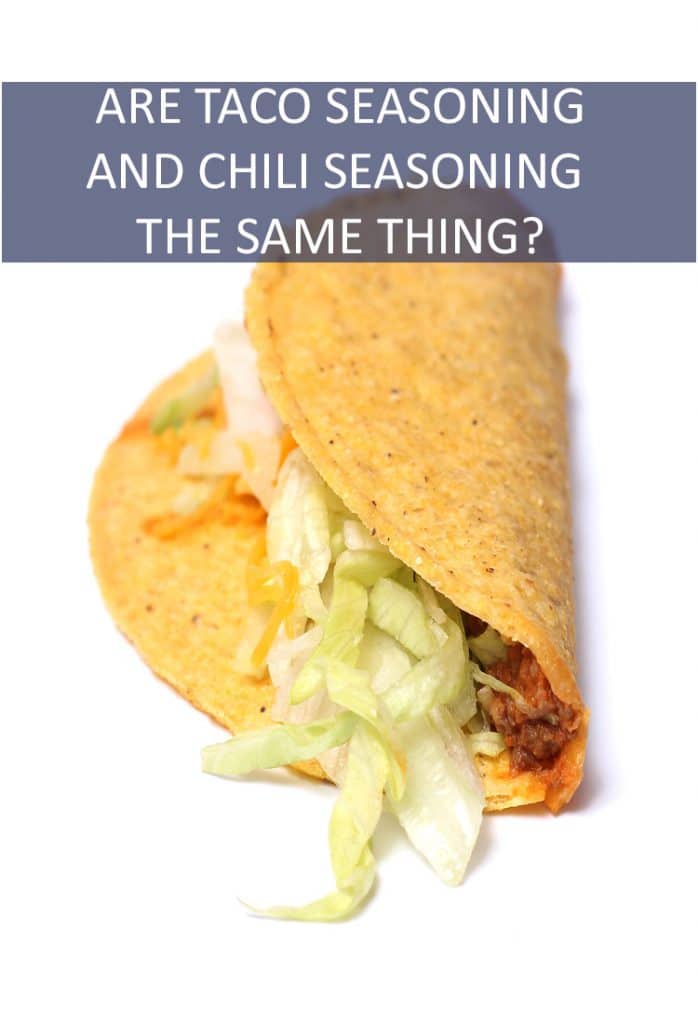 The Short Answer
Yes, taco seasoning and chili seasoning are essentially the same, with minor differences.
The Long Answer
Good Mexican food is all about the seasoning. That delectable combination of flavor and spice comes from the perfect blend of ingredients. When it comes to tacos and chili, two of the most common Mexican dishes among American households, it's easy to see the similarities. In fact, these recipes are almost identical.
Both use a winning combination of garlic powder, onion powder, chili powder, crushed red pepper, cumin, oregano, paprika, salt, and pepper. Some chili recipes I've seen also call for cayenne pepper, which is the only difference from typical taco seasoning. Chili recipes are often larger in volume than tacos, so they require more of the ingredients, but by and large, they're the exact same thing.
That being said, these seasonings are typically something that a person purchases pre-made in a packet. If you're sitting at home staring at your packet of taco seasoning and wondering if it can be used for the chili recipe you're preparing tonight, then save yourself a trip to the grocery store. That taco seasoning will work out just fine. Vice versa is true as well. Go ahead and use chili seasoning on your taco beef. The flavors are slightly different but will not be noticeable in the finished dishes.
Similarly, if you are unsure of what seasonings to put into your chili, you can use some homemade taco seasoning, or the herbs and spices found in homemade taco seasoning, and your chili will be delicious.
If you've got a packet of taco (or chili) seasoning and need culinary inspiration, check out our recipes for Taco Lettuce Wraps and Easy Shredded Chicken Tacos. We've even put those great flavors into a dip with this Slow Cooker Taco Dip. Don't limit yourself to Tuesdays, these are great any day of the week!