Add oomph to your soup with our ten best secret ingredients. You probably already have them in your fridge or pantry.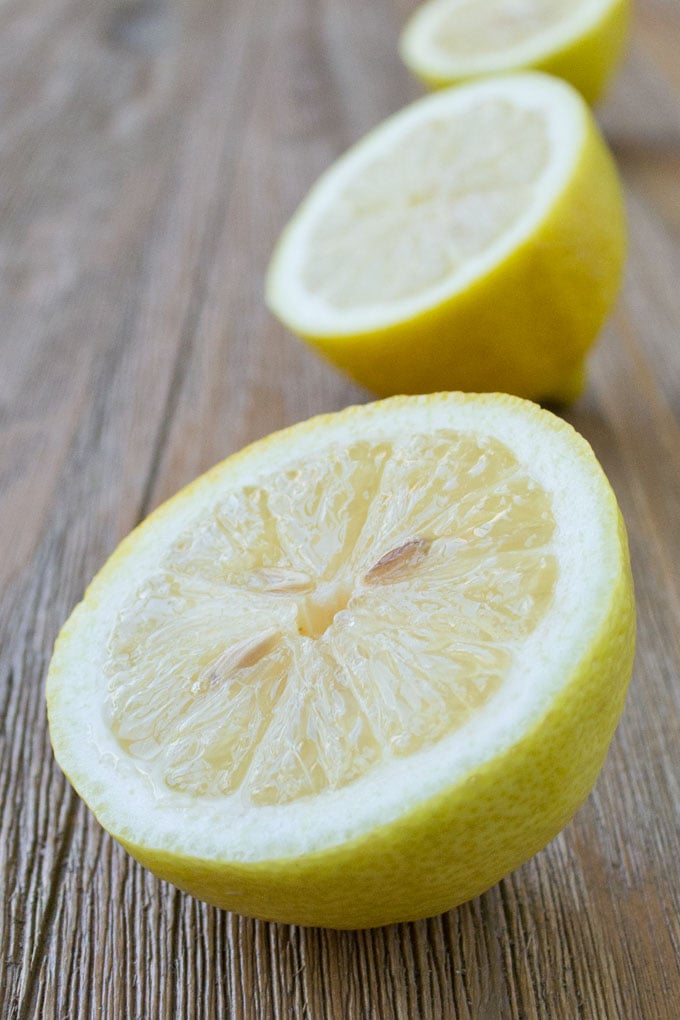 José Andrés, chef and owner of minibar said, "Simple ingredients, treated with respect… put them together and you will always have a great dish."
We agree! The best ingredients, those that can elevate a dish from bland to bodacious, are usually the simplest. A dash of fish sauce adds meatiness. A spattering of fresh herbs brings fragrance. A squirt of lemon juice finishes off a dish with that hint of acid.
Today we've got a list of the secret ingredients we use to transform homemade soups. The best part, most are already in your fridge or pantry.
1. Lemon Juice
Acidity in a soup can really make a difference because it adds a high back-note. When adding lemon juice, add at the end of cooking to keep its bright flavor.
2. Wine
Wine is the perfect liquid to unstick the brown stuff from the bottom of your pan. When making French Onion Soup, I deglaze with red wine. And then I pour myself a glass.
3. Fish Sauce
It's not just for Asian food! If I taste-test my soup and my brain goes, "Blah. It's boring," I add a few drops of fish sauce. Just that intsy bintsy amount makes all the difference. It's got a potent meaty flavor that always seems to fix my boringness problem.
4. Worcestershire Sauce
Similar to the fish sauce, Worcestershire Sauce adds umami to soups and stocks. It's because of the anchovies in there. It doesn't taste like anchovies, just like good rich meatiness. Give it a whirl in Vegetable Soup or a Beef Stew. (Just note that Worcestershire sauce is not vegetarian. But there are some vegetarian and vegan options out there. See here).
5. Sesame Oil
This is seriously one of my favorite things. Sesame oil is this intense nutty flavor that goes great with so many other ingredients. Certainly, go ahead and add a few drops when sauteing the base to any Asian soup, or drizzle it in at the end (I do that when I make Egg Drop Soup). But you can also add it to any soup with the following sesame-loving ingredients: asparagus, beef, beets, chicken, legumes (chickpeas! Yes!), chili peppers, eggplant, ginger, rice, green onions, shrimp, zucchini.
6. Yogurt
When looking to add creaminess to a soup, I usually grab for plain yogurt. It gives the soup a rich taste without the extreme heaviness of cream. Make sure to swirl in the yogurt after the soup has been removed from the heat, otherwise it'll curdle. This Curried Cauliflower Soup has a nice swirl of yogurt in it.
7. Pesto
Homemade or store-bought, pesto instantly adds several flavors to your soup. It's a one-stop shop for basil, olive oil, Parmesan and pine nuts. You can stir pesto into your soup at the end of cooking time or add a blop to each serving. I make a Summer Minestrone with cannellini beans and summer squash that gets kicked in the butt by some pesto.
8. Beer
Beer adds a great malty taste to soup. I mean, think about it. That's why Beer Cheese Soup is so darned good — well, that might also have something to do with all the cheese. But still. The beer helps, right? Anyhow, try adding beer to other kinds of soups and stews. Anything with beef or mushrooms is going to love being a bit drunk on beer. Also onions, sausages and shrimp.
9. Salsa
Adding Salsa to a soup makes it seem like it's been cooking all day. It's because salsa has a lot of ingredients that have been stewed together. Try adding it to a Chicken Tortilla Soup or to your favorite chili recipe. Be cautious though. Salsa can have a lot of sodium and could make your soup salty. Add it gradually and taste regularly. And don't add other salty things, like salt.
10. Fresh Herbs
Fresh herbs aren't just a garnish. The soup warms up the herbs. That releases essential oils that waft up up up to your nose. Our sense of smell is hugely involved with how we experience taste so this smell can do a lot to make your soups taste the best. Add fresh herbs right before serving because they lose their aromatic properties quickly. And they wilt too.
Do you have a secret ingredient that you add to your soups? Will you tell me? I can keep a secret. Promise.